Office of the Dean
The role of the Dean and the Dean's Executive Team is to provide strategic leadership for the extensive educational and research activities within the Temerty Faculty of Medicine. They also support learners, graduates, faculty, staff and partners to be an unparalleled force for new knowledge, better health and equity.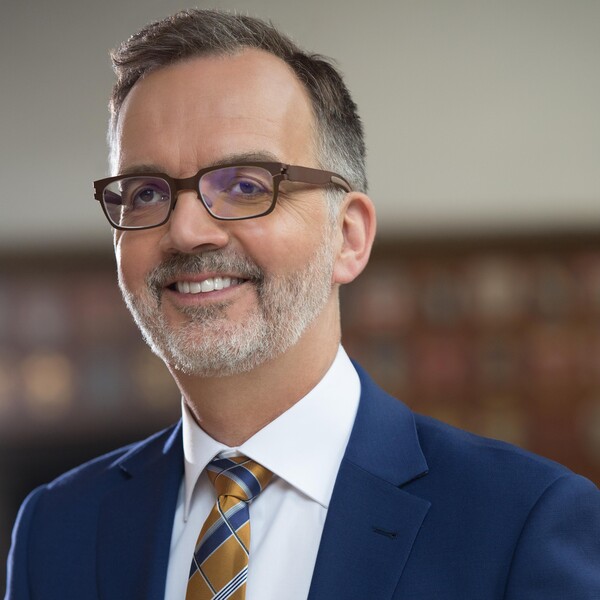 Trevor Young, MD, PhD, FRCPC, FCAHS
Dean, Temerty Faculty of Medicine and Vice Provost, Relations with Health Care Institutions
Prof. Young graduated from the medical school at the University of Manitoba in 1983. He completed his postgraduate training in psychiatry in 1987, and then his PhD at the Institute of Medical Science, University of Toronto in 1995 and was a research fellow at Johns Hopkins School of Medicine. He has been Professor of Psychiatry and Behavioural Neurosciences at McMaster University; Professor and Head, Department of Psychiatry at the University of British Columbia; and Professor and Chair of the Department of Psychiatry at the University of Toronto. He was also Physician-in-Chief, Executive Vice President Programs at the Centre for Addiction and Mental Health in Toronto. 
Prof. Young is a clinician-scientist who studies the molecular basis of bipolar disorder and its treatment. He has published more than 200 peer-reviewed journal articles and has held more than 35 peer-reviewed grants. Prof. Young and his lab focused on the processes that lead to long-term changes in brain structure and function in patients with bipolar disorder, and how mood-stabilizing drugs can alter those changes. Prof. Young has supervised more than 30 research and clinical trainees.
Prof. Young has received many awards including the 2015 Colvin Prize for Outstanding Achievement in Mood Disorders Research from the Brain and Behaviour Research Foundation, the Douglas Utting Award for outstanding contributions in the field of mood disorders, and the Canadian College of Neuropsychopharmacology Heinz Lehmann Award. He has led several large clinical programs including the Mood Disorders Program at Hamilton Psychiatric Hospital, which received the American Psychiatric Services Gold Achievement Award. In 2009, he was made a Fellow of the Canadian Academy of Health Sciences.
Since January 1, 2015, Prof. Young has been Dean of Canada's largest Faculty of Medicine, with 9,662 faculty and staff members, as well as 7,719 students enrolled in undergraduate medicine, postgraduate medicine, radiation sciences, and professional and doctoral graduate programs. As Vice Provost, Relations with Health Care Institutions, Dean Young oversees the University's relationship with nine fully affiliated hospitals and 20 community-affiliated hospitals and health facilities. The Faculty and its fully affiliated hospitals are also a thriving research enterprise — one of the largest in North America — and has attracted $895 million in research funding (2018-19). In 2020, the National Taiwan University Ranking placed U of T Medicine first in Canada and third in the world in medicine.