Temerty Medicine Talks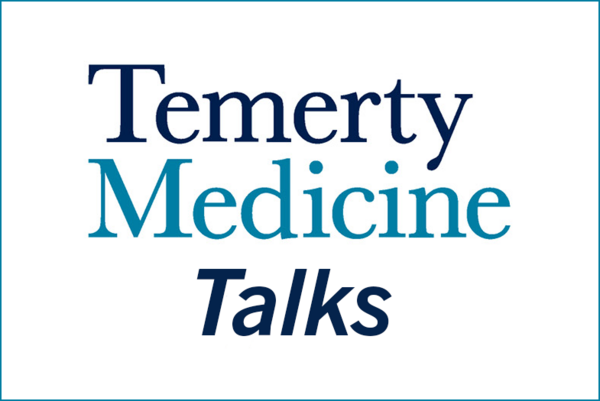 Held regularly, Temerty Medicine Talks (formerly known as UofTMed Talks) are intimate, intelligent and inspiring takes on how scientific discovery and collaborative research at Temerty Medicine and our partner hospitals are advancing health care.
Join us at our next event
The Resistance: Taking Action Against Deadly Superbugs
Tuesday, April 25, 2023
12:00 – 12:45 p.m. (ET)
The discovery and widespread adoption of antibiotics and other antimicrobials turned many once life-threatening infections into treatable conditions. But, over time, a growing number of bacteria, viruses, fungi and parasites have evolved and can now evade antimicrobial therapies — making many infections harder, or even impossible, to treat.

Today, more Canadians die from antimicrobial resistance (AMR) than from suicide or opioid use — and the problem is only getting worse. Globally, it is estimated that by 2050, more people will die from antibiotic failures alone than from cancer.

In this next edition of our virtual Temerty Medicine Talks series, join The Globe and Mail's André Picard and leading University of Toronto experts as they discuss how they are contributing to the fight against AMR, and where they see the battle against superbugs heading next.
This event is open to the public, no affiliation to the University of Toronto is required. Kindly register before April 21st. A link to view the event live or recorded will be provided to all registrants shortly before the event.
Panelists
Leah Cowen Professor, Department of Molecular Genetics
Leah Cowen is the Tier I Canada Research Chair in Microbial Genomics and Infectious Disease and the University of Toronto's Vice President, Research and Innovation, and Strategic Initiatives. She is also a co-director of the CIFAR Fungal Kingdom: Threats & Opportunities Program and Chief Scientific Officer of Bright Angel Therapeutics, a company that leverages state-of-the-art technologies for development of novel antifungal therapeutics. A former chair of U of T's Department of Molecular Genetics, her research focuses on the biology and evolution of fungal pathogens, including the development of new strategies to thwart drug resistance.
Greg German Assistant Professor, Department of Laboratory Medicine and Pathobiology
Greg German is a Medical Microbiologist with Unity Health Toronto and a Staff Physician in the Chronic Infection Clinic at St. Joseph's Health Centre, focusing on urinary tract infections and phage therapy trials. He consults on cases across Canada to explore the use of bacteria-specific viruses (phages) to destroy drug-resistant bacterial infections. He is a leading authority, organizer and fundraiser for phage therapy in Canada.
Susy Hota Assistant Professor, Department of Medicine
Susy Hota is the co-leader of U of T's Microbiota Therapeutics Outcomes Program and the acting director of UHN's Infection Prevention and Control Department as well as the Antimicrobial Stewardship Program. As a clinician-scientist, her research areas of interest include management of Clostridium difficile infection (CDI) and fecal microbiota transplantation, as well as infection control and emergency preparedness.