Tribute Giving
Tribute or memorial giving is a thoughtful and personal way to show you care — not just about Temerty Medicine's mission to advance health and health care, but about a person with whom you have a special connection.
The reasons for tribute giving can be wide-ranging:
to recognize a professor or physician's retirement
to express gratitude as a patient for exceptional care
to mark a special occasion like a milestone birthday or award
to honour someone who has passed away
Making a Tribute Gift to an Existing Fund
You can honour an individual by making a tribute gift to any fund. To browse through a list of funds, visit the Temerty Faculty of Medicine section of U of T's online giving website.
To honour someone when making an online donation, check the box that says "This gift is in recognition or in memory of someone" in the Gift Options section of the form. You will then be prompted to provide the individual's name, with an option to send an e-card or printed card to the honoree or their family to notify them that a gift has been made.
Naming Opportunities
Naming a fund, award, scholarship, chair, fellowship, physical space or other entity creates a lasting legacy for someone whose contributions have been especially meaningful to you. This type of tribute giving can have significant impact while also bringing a community of family, friends and/or colleagues together in support of a common goal.
Dr. Samuel Leitenberg Award for the Humanitarian Practice of Family and Community Medicine
Read the story of how Dr. Samuel Leitenberg's widow, Gillda Leitenberg, and his former colleague, U of T Physical Therapy alumnus and chiropractor Marcel Reux, established a named fund in honour of a beloved family physician.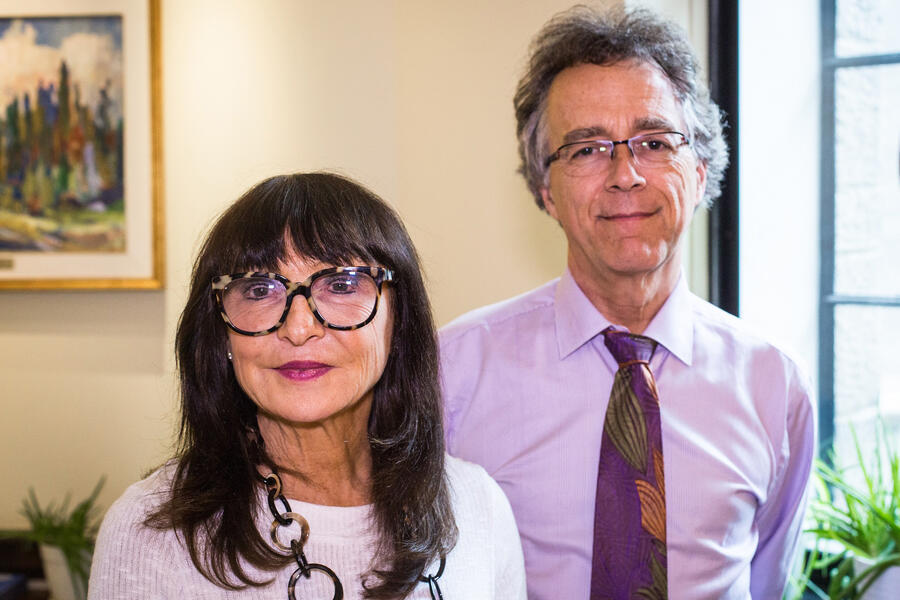 For more information on tribute giving and naming opportunities, to make a tribute gift, and/or to notify us about a group tribute giving campaign you are organizing on behalf of Temerty Medicine, contact Amy Hopkins at amy.hopkins@utoronto.ca or 416-559-2731.