Staff Impact Awards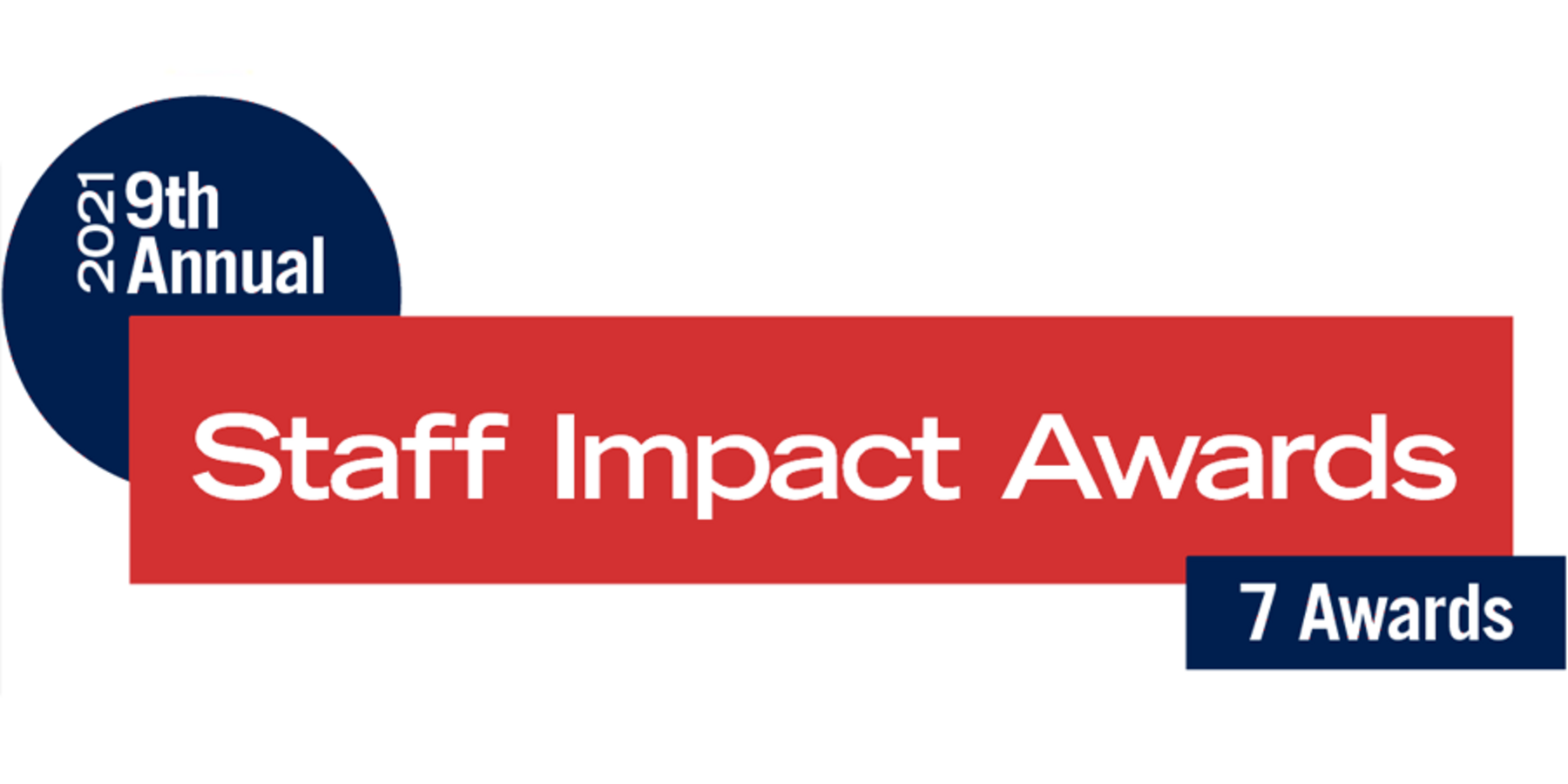 The Temerty Faculty of Medicine employs over 850 appointed administrative, technical and research staff, all of whom contribute greatly to our vision and strategic priorities. It is the dedication and ingenuity of staff that bring our goals to fruition and it is their passion and enthusiasm that fill the offices and corridors of the Faculty. Staff support our students, help to recruit and retain faculty, keep our labs running, fundraise for research and student awards, and maintain the vast infrastructure upon which our faculty and students rely.
The Staff Impact Awards program was launched in 2013 to honour staff whose work and dedication have helped to make the Temerty Faculty of Medicine the celebrated school that it is today. 
View a list and description of the 2021 award recipients here.
Award Categories
David Keeling Award for Administrative Excellence
This award is for an individual who has demonstrated a sustained contribution of excellence over a period of at least five years.
Fostering a Collaborative and Inclusive Environment
This award is for an individual or team that demonstrates the Faculty's commitment to building partnerships, broadening networks and fostering an inclusive environment. 
Service in a Laboratory Research Environment Award
This award is for an individual who works in a laboratory research environment and provides outstanding service to students and/or principal investigators. 
Pandemic Pivot Award
This award is for an individual or team that launched a new initiative and/or process aimed at addressing the challenges posed by the COVID-19 pandemic. 
Quality Improvement Award
This award is for an individual or team whose work enhances the quality of service to students, faculty or staff, or implements quality improvements aimed at making their department or Faculty run more efficiently and effectively.  
Leadership Award
This award is for an individual in a leadership/managerial role that creates a collegial and balanced work environment, supports the professional development of their staff, and leads their staff to align with the priorities of the Faculty of Medicine.
New Employee Award
This award is for an early career individual who joined the University of Toronto within the last two years and has exhibited strong performance and significant potential for career development.  Eligibility requires completion of the employee's probationary period.
Eligibility Criteria
Appointed administrative, technical and research staff with at least two years of service in the Temerty Faculty of Medicine, except for the David Keeling award where five years of service is required and the New Employee award which is only available to staff with up to two years of service at the time of nomination.  Previous award winners of a particular category are not eligible to be nominated again in the same award category for a five-year period.
Who Can Nominate?
Any faculty, staff, research associate, or post-doctoral fellow appointed in the Temerty Faculty of Medicine can nominate eligible staff members. The endorsement of the nominee's immediate supervisor is required in order for the nomination to be considered. Self-nominations are not accepted.
Nomination Process
Please read and gather the following information before accessing the Nomination Forms below.
-Nominee (First & Last Name, Position Title, Department, Telephone, and Email)
-Supervisor of Nominee(s) (First & Last Name, Position Title, Department, Telephone, Email and Approval Date)
NOTE: We strongly recommend that you review the questions in advance and prepare your response in a Word document that you can copy and paste directly onto the online nomination form.
A letter of support is encouraged but not required. If you wish to include a letter of support in your nomination submission, please email the document(s) to  with the subject line: Staff Impact Awards: Supporting Documentation for Name of Award – Nominee Name
Please note that a separate nomination form is required for employees or a team of employees nominated for multiple awards.
All nominations must be received by Friday December 17, 2021.  Late nominations will not be accepted.  Recipients will be selected by a Staff Impact Awards Committee appointed by the Dean.
Recognition
Each award winner will receive a gift and a personalized certificate. The award winners will be announced in MedEmail.