Valuing Black Life, Histories and Futures: Perspectives from Temerty Medicine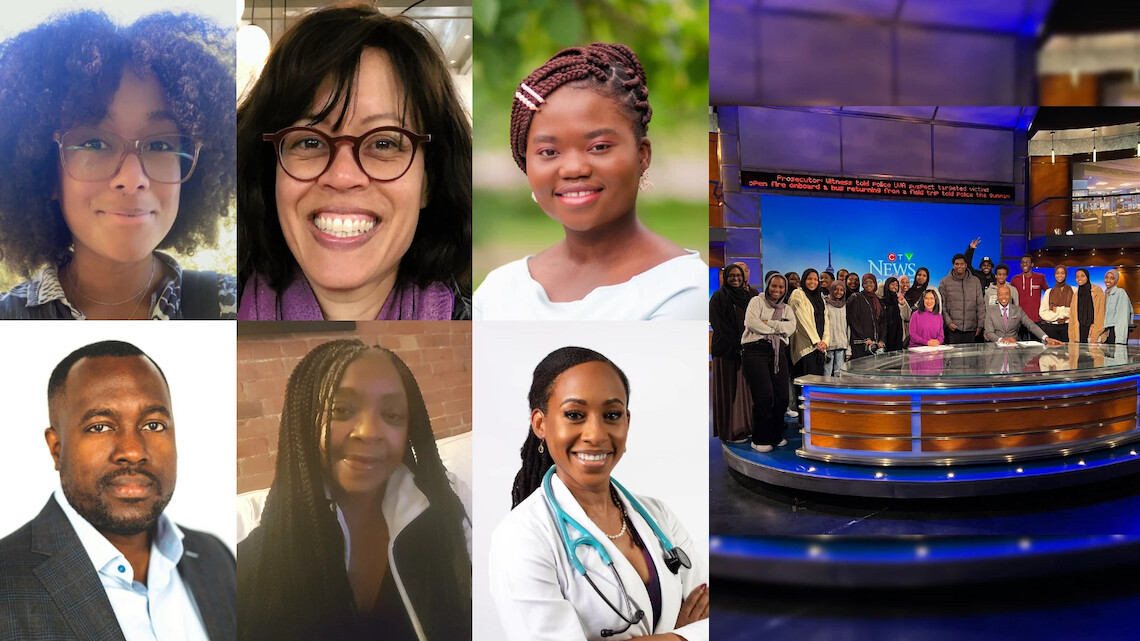 Black History Month has been formally recognized and celebrated in Canada for almost three decades. But well before this, Black community members celebrated and sustained Black identity, despite racial injustices and systemic barriers.

Today, this ability to celebrate and sustain — along with ongoing resistance and protest against structural issues of anti-Black racism — inspires communities locally and globally. As we discuss anti-Black racism in our own institutions, the question arises: Outside Black History Month, how does one value Black life, histories and futures?

We asked Black learners, staff and faculty across Temerty Medicine to answer this question. Their reflections touch on literature, family, community involvement and much more, reminding us all to appreciate Black culture all year long — with creativity and intent.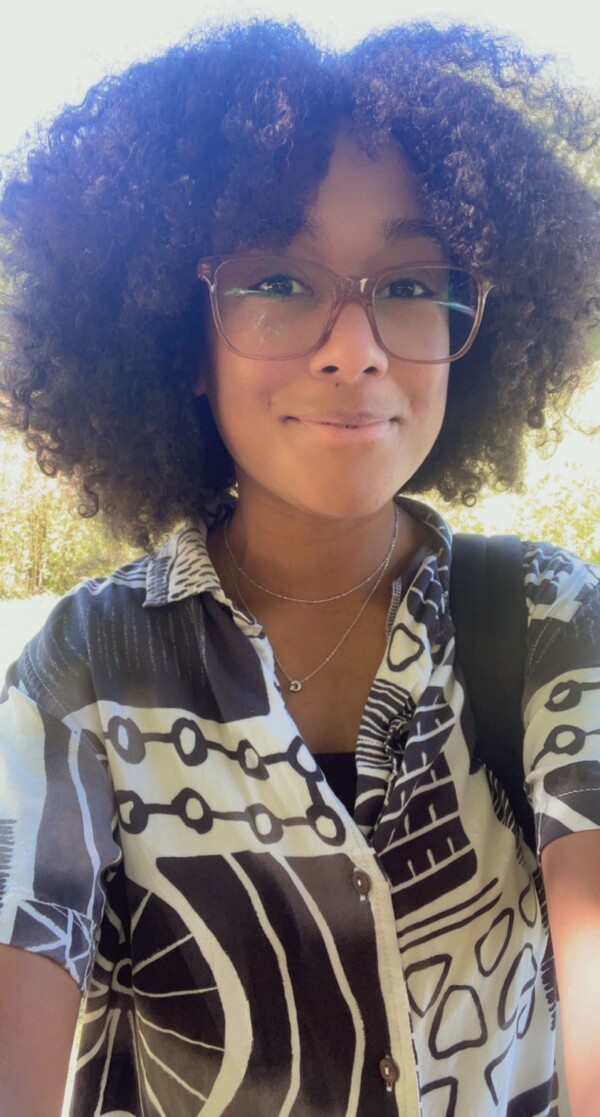 Grace Videla-Nash
MScOT Student, Occupational Science & Occupational Therapy
I enjoy and celebrate Black life, histories, and futures in a number of ways, which begins with recognizing the historical barriers that have affected the Black community. Although historical barriers have had profound impacts that have led to racial marginalization, our society is beginning to recognize systematic and institutionalized discrimination.

Institutions have been responding to institutionalized discrimination by creating financial opportunities for Black students through scholarships and financial aid. For instance, a rehab clinic network provides support within the occupational therapy and physiotherapy professions by providing rehabilitation students an opportunity to apply for scholarships.

I celebrate Black life by engaging in educational activities such as reading articles that address systematic racism. A recent article that I came across suggested approaches to building a community for racialized therapists and students, and the benefits of representation in leadership roles.

Another way I am involved with advancing Black life throughout the year is my affiliation with associations such as the Black Occupational Therapists of Ontario Association (BOTOA), which aims to eliminate racial discrimination within occupational therapy. The association advocates for justice issues that affect Black individuals, to advance health equity within Black communities.

Lastly, a great way to commemorate Black culture is by sharing newfound information with others, whether through social media or in conversations with friends and family. By spreading knowledge, I can promote the understanding and appreciation for the contributions and experiences of Black people in academic and health settings.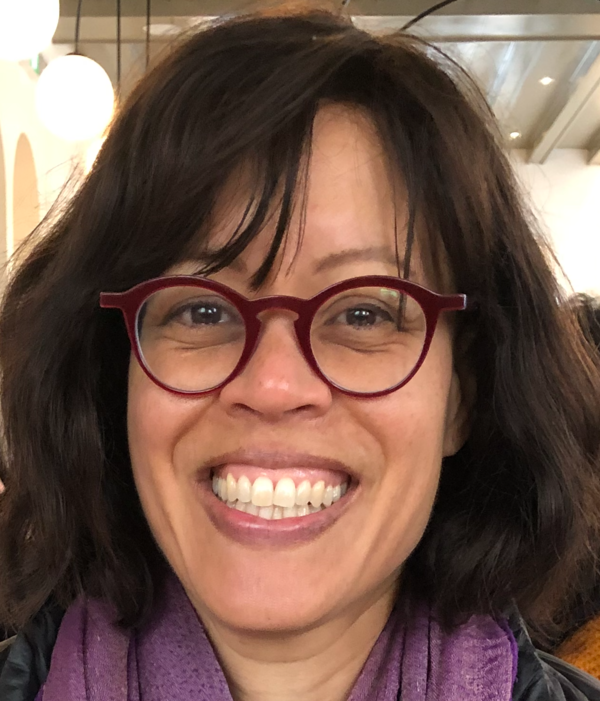 Lisa Isaac
Associate Professor, Anesthesiology & Pain Medicine
Black history month reminds me to take advantage of the richness and variety of Black history, culture, and achievements. Outside of Black history month, I love to read. I enjoy discovering new Black fiction and nonfiction writers, or those who write about Black themes. I particularly like to learn about the perspectives of people of various Black cultures and geographic origins, and to learn about their histories to better understand their experiences. I also love to read about the Black experience through fictional accounts. I have recently read Esi Edugyan and Lawrence Hill — two Canadian writers that I count among my favourite authors.

Last year, I attended the Toronto Luminato festival last year, where Donna Bailey Nurse, a Canadian literary critic, interviewed Black female writers, including Esi Edugyan. Black musical performances rounded out the evening, celebrating Toni Morrison. This was an unforgettable event that left me looking for more and hoping to continue to attend events such as this.

I am currently reading Octavia Butler, a science fiction writer, who incorporates the Black American perspective into much of her writing, bringing in moments from Black American history while creating new worlds. I am also reading Angela Davis' Women, Race and Class.

Having grown up as a mixed-race person living in primarily white communities, reading fiction and non-fiction has allowed me to see various Black communities in the same way I had seen white communities — relevant in many aspects; culture, academia, strength, optimism, vulnerability, arts, among others. It gives me the context to consider how historical events and sociological influences could impact families, behavior, and people's response to their societies.

I believe that considering social and political influences, and delving into the human experience can positively impact my practice of medicine and help improve the experience of patients, colleagues and students in the Faculty.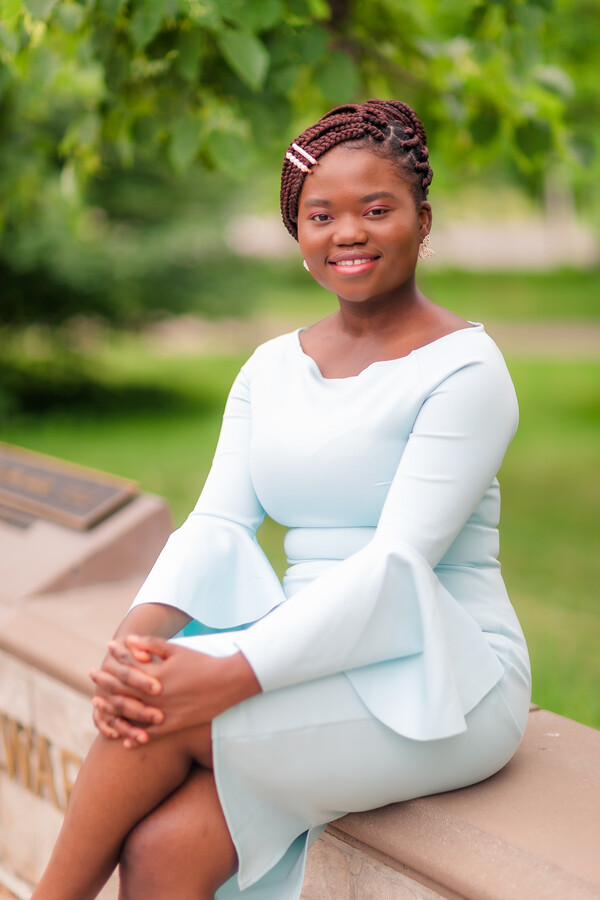 Julianah Oguntala
MD Candidate, Medicine
In 2022, the Black History Month theme in Canada was 'February and Forever: Celebrating Black History Today and Every Day.' This was in efforts to recognize the immense contributions Black Canadians have made and continue to make in society. As a Black medical student, this rings true for me. Black History is Canadian history and its celebration cannot be relegated to one month.

One way I celebrate Black history is by recognizing the advocacy work of Black medical students and faculty who came before me and helped pave the way for myself and my colleagues. I also  ask myself, "How can I continue to pave the way for others?" I am working to answer this question in my role as the Chair of the Black Medical Students' Association of Canada, which advocates for and supports the creation of Black equity streams, and in coaching a free course that supports pre-med students in their application journey. In this way, I am contributing to the Black future, celebrating how far we have come and how much further we have to travel.

Black history and future is celebrated in clinical practice when I see the eyes of my Black patients and their parents light up when they realize that a member of their healthcare team is Black. I am excited that this will become a norm for more and more people.

Unfortunately, even as we celebrate Black life, history and future, we are also reminded that anti-Black racism still occurs, although not always as blatantly as in the past. The pandemic further revealed the disparities that society so wants to pretend does not exist. However, we are having conversations about these issues, some organizations are listening and allies continue to step up. We have come a long way but still have a long journey ahead of us. Black history is still being written and should be celebrated every day of the year, not just in February.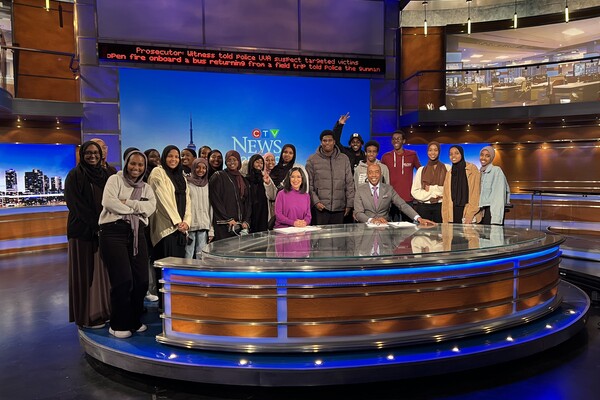 Ikran Ali
PhD Candidate, Institute of Medical Science
Black History Month is a wonderful time to appreciate the lives, history and future of Black people, but it should certainly be a year-round practice. Throughout the year, people should continue to be mindful and celebrate the accomplishments of Black people.

To me, celebrating life looks like supporting those in the Black community who are doing great work, celebrating our elders and their wisdom, and investing in our youth by providing access to quality education and job opportunities. I believe we need to give everyone their flowers while they are here with us. As a result, I'd like to recognize my sister, Zanira Ali, who is pursuing a master's degree in architecture. She actively works to mentor students through programs like Black Students in Design and Somali Scholars, so that more Black students have access to the same resources as she does and can be successful in their pursuits of architecture.

I celebrate Black history by learning about the important contributions and milestones achieved by Black people throughout the years. I find it empowering to understand and honour the journey of those who have come before us, as well as to recognize the ways in which we can all strive towards greater progress.

And most importantly, I celebrate Black futures by actively and intentionally supporting the work of Black creators, businesses, artists, organizations and activists. Supporting the youth in my community in tangible ways through mentorship, opportunities and access to resources is a step I can take, and one we all can take towards an equitable future.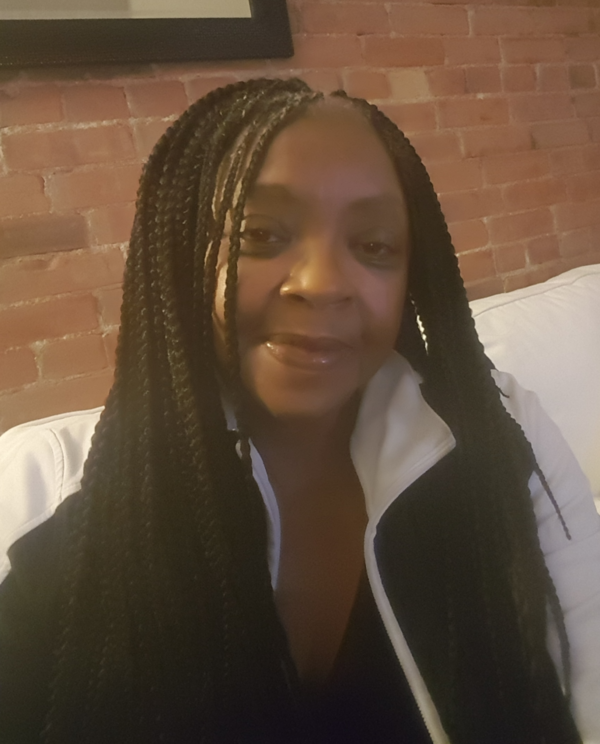 Lorraine Sheffield
Administrative Coordinator, Office of Learner Affairs
I am fortunate enough to have knowledge of my ancestry and the sacrifices that were made for generations that followed.

Born in Collingwood, Ontario, I lived next door to my great grandmother. Her great-great grandmother was a slave. Surprisingly, in the 1950s and 60s there was a thriving black community with our own BME (British Methodist Episcopal) church, where we were schooled on holding our heads high. My grandparents owned Sheffield Cedar Inn, listed in the 1959 Green Book guide for Black travelers to find safe places to eat and stay, and made famous by the 2018 movie.

Many years ago my family opened and still operates the Sheffield Black History Museum, to teach and to honour those who came before us and paved the way.

My mom was born in Glace Bay, Nova Scotia. Her parents Joe and Evelyn Lowe sailed from Barbados to Canada in the 1920s, never again to see the warm blues and greens of the Caribbean. My grandfather worked in the coal mine and died at a young age, leaving my grandmother alone to raise five children.

I don't remember a lot about my grandmother except for her thick Bajan accent, her nylon stockings knotted below her knees and always a colourful scarf wrapped around her hair. I wish I could thank her. She died before seeing her grandchildren and great grandchild become lawyers, journalists, doctors, nurses, teachers and successful business owners.

Surprisingly, it was hockey that brought these two families together. But that's a story unto itself.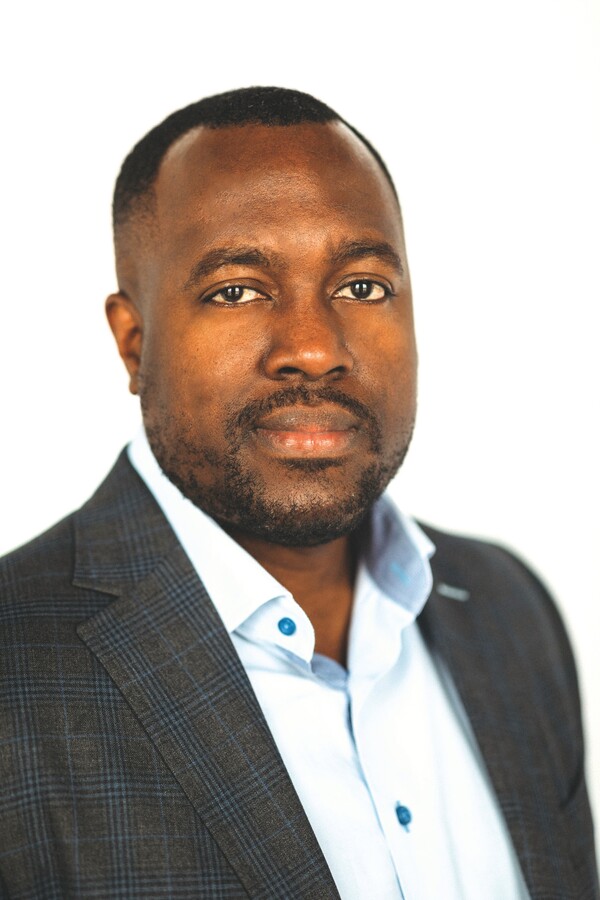 Bourne Auguste
Assistant Professor, Medicine
My appreciation for Black history emanates from a place of humility. I lean on the knowledge of a history that had been punctuated with dehumanizing experiences, struggles, pain and significant sacrifices by people that came before me. As a result, my celebration translates into action by trying to provide the best possible care to all my patients and by also drawing attention to where disparities in care may exist. I celebrate the opportunity that I have been provided by being an advocate for vulnerable and marginalized populations.

As a DMP (Diversity Mentorship Program) mentor, I am hopeful to use history of adversity and success within the Black community as a catalyst to motivate future Black leaders within the medical community.  It is for that reason, Black history is not relegated to one month in my life but in my day-to-day activity in both my professional and personal life.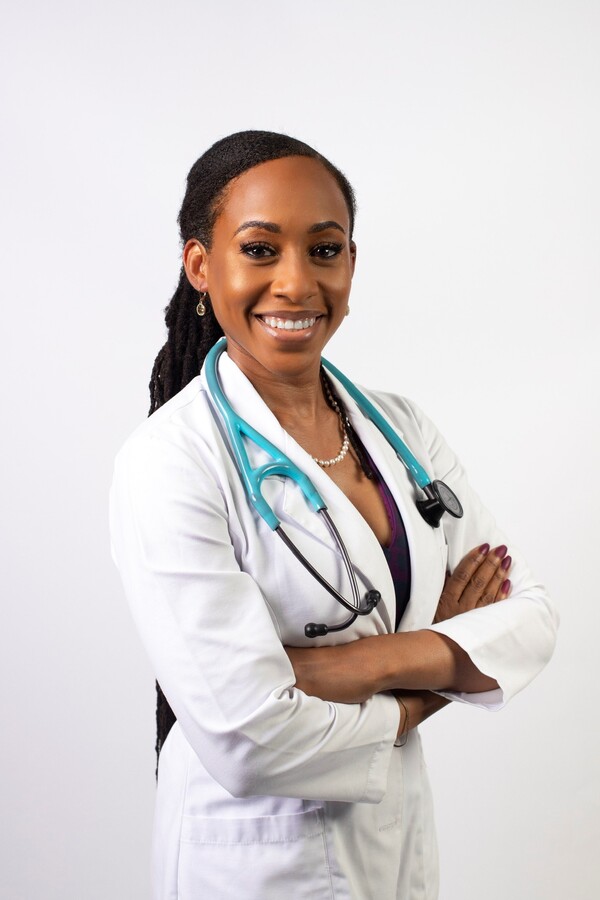 Tahira Redwood
Clinical Fellow, Interventional Cardiology
As a Black female there are many ways to enjoy celebrating Black experiences. Being able to authentically navigate professional and personal spaces is something I highly value. 2020 gave us the opportunity to open up with others, share experiences, and embrace who we are wholly. I do recognise Black history month, however I do not celebrate my Blackness only in the month of February but all year long.

A few examples of how I celebrate my Blackness and lean into my intersectionality as a Black, female, Caribbean immigrant include carnivals and festivals, such as Caribana in Toronto, Carnival in Jamaica, and playing mass in Trinidad and Tobago. These carnivals occur throughout the year and offer the opportunity to embrace my culture, showcase the rich heritage of my Caribbean background and explore countries from which Canada has adopted significant cultural, social and medical ideologies from.

Another aspect of celebrating Black life is experiencing food  from various African and Caribbean restaurants. Toronto, being a 'multicultural' city, affords the opportunity for a wide variety of eclectic and cultural cuisine to be enjoyed by all.
Being a Black doctor in the medical field, in an institution where there is lack of representation, I take great pride in other Black medical and non-medical persons seeing themselves represented in the space. This inspired me to co-found the Diversity and Inclusion in Cardiology Education (DICE) mentorship group at the University of Toronto, which is a celebration in itself as it aims to redirect the history of institutional racism to improve the future for Black medical students.