University of Toronto Receives Single Largest Gift in Canadian History from James and Louise Temerty to Support Advances in Human Health and Health Care
Students, Research, Education, Alumni, Faculty & Staff, Giving, Partnerships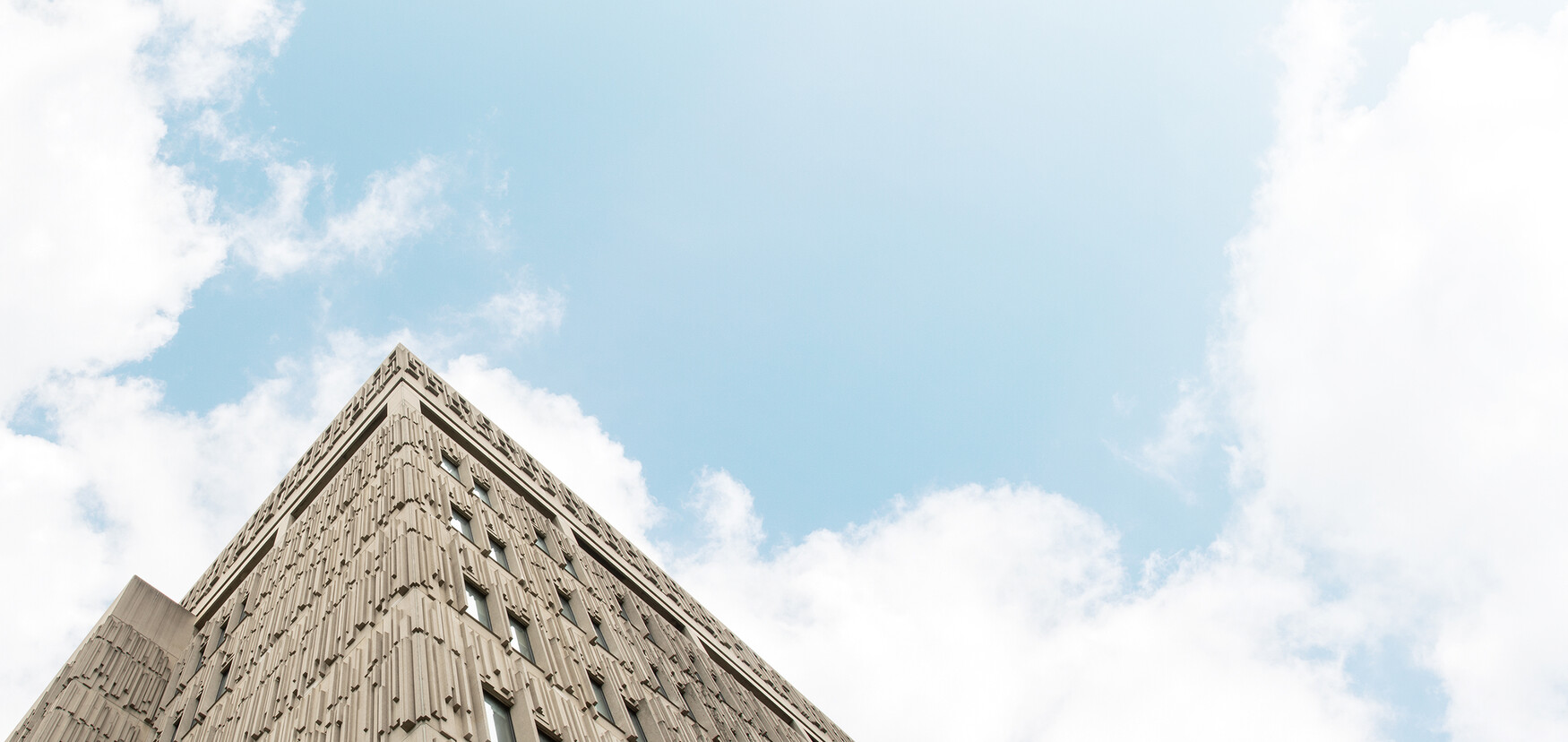 A $250-million gift will support discovery, collaboration, innovation, equity and student well-being across the University of Toronto's Faculty of Medicine and its affiliated hospital network, advancing its leadership as a global centre of excellence in human health and health care.
Watch as President Meric Gertler announces this historic gift.
The transformational gift from the Temerty Foundation, established by James and Louise Temerty, will support advances in machine learning in medicine; biomedical research and collaboration across Toronto's health-science network; innovation, commercialization and entrepreneurship; equity and accessibility in medical education; and the creation of a new state-of-the-art Faculty of Medicine building for education and research.
The gift also includes a $10-million allocation to the Dean's COVID-19 Priority Fund, which was advanced and pre-announced in April of this year. This component of the gift continues to support front-line clinical faculty members and trainees, as well as researchers at U of T and partner hospitals seeking to improve testing, accelerate vaccine research and create better treatments and prevention strategies.
In gratitude for this extraordinary benefaction, the University's Faculty of Medicine will be named the Temerty Faculty of Medicine. The Faculty of Medicine is widely regarded as Canada's finest and among the world's best, ranked sixth in clinical medicine and health sciences by the highly respected Times Higher Education World University Rankings.
"James and Louise Temerty's gift marks the start of a new era," said U of T President Meric Gertler. "It lifts Canadian philanthropy to an unprecedented level of vision and generosity. And it propels U of T's globally renowned Faculty of Medicine and hospital partners to a position of even greater scientific and clinical leadership in tackling today's—and tomorrow's—greatest challenges in human health care.
"Arriving amidst a global health crisis, the Temerty family's generosity is truly a gift of hope—hope for what we can achieve together, long after the present crisis has passed, in the comprehensive advancement of human health and health care in the Toronto region, across Canada and around the world," Gertler continued. "On behalf of the entire University of Toronto, I would like to offer our deepest gratitude to the Temerty Foundation—to James and Louise Temerty, and to Leah Temerty-Lord and Mike Lord—for their leadership."
"I would like to thank James and Louise Temerty for their incredible investment in U of T Medicine," said Trevor Young, Dean of the Faculty of Medicine and Vice Provost, Relations with Health Care Institutions. "Their gift will touch every aspect of our programs, impacting education, research and clinical care across the region and around the globe. It will allow us to respond nimbly to exciting research and partnership opportunities as they arise and lead the way to big medical breakthroughs. It will help us to offer innovative physician training, which will lead to the very best patient care. Ultimately, it will elevate the Faculty's international standing among the world's greatest faculties of medicine."
Founded in 1997 by James and Louise Temerty, the Temerty Foundation has provided significant philanthropic support to health care, education and culture in Toronto and beyond. In the health-care space, their contributions have established the Temerty Centre for Therapeutic Brain Intervention at the Centre for Addiction and Mental Health, the Louise Temerty Breast Cancer Centre at Sunnybrook Health Sciences Centre, and the world's first international tele-simulation centre in medical education at University Health Network. These institutions are part of the Toronto Academic Health Science Network (TAHSN), the unparalleled network of research, teaching and community hospitals and health-care centres that U of T anchors. The Temerty Foundation's gift to U of T leverages its previous giving and expands its impact across the network.
"We were motivated to help the University of Toronto do what it does best—elevate quality health care and ultimately help as many Canadians as possible," said James Temerty. "Our hope is that this gift will further Toronto's and Canada's global leadership in providing the highest quality health care and help to address the most pressing health challenges. We are honoured to be doing our part by partnering with the University."

A Gift with Far-Reaching Impact
With investments allocated over a multi-year period, the Temerty family's gift will have a tremendous impact on health science, health-care innovation, and health education by:
Establishing a new Centre for AI Research and Education in Medicine, which will capitalize on U of T's internationally recognized strengths in artificial intelligence, machine learning and deep learning—technologies that are revolutionizing diagnostics, drug discovery, surgery and patient care.
 
Launching a dedicated TAHSN Fund to support collaborations across the Toronto Academic Health Science Network—U of T's partner research and teaching hospitals—with the potential for impact on clinical research and patient well-being in a wide range of areas, from neurodegenerative disease to cancer to suicide prevention.
 
Accelerating research with the potential for breakthroughs in fundamental, translational, clinical and rehabilitation science, such as the Faculty's pioneering work in regenerative medicine, personalized medicine and precision medicine.
 
Enhancing the Temerty Faculty's innovation and entrepreneurship activities, to catalyze new ideas, and amplify Toronto's growing reputation as a global hotspot for health innovation.
 
Training and retraining the leading doctors of the future with the skills required for 21st century challenges, arming them with critical abilities in technology, personalized medicine, wellness, nutrition and clinical care, ultimately resulting in better patient care and improved access to medical education for Indigenous and other under-represented populations.
 
Establishing an Elder-in-Residence and a Circle of Elders, to support Elders working with the Temerty Faculty and ensuring Indigenous health education and leadership is supported in perpetuity.
 
Creating a Dean's Strategic Initiatives and Innovation Fund to enable flexible and nimble funding for investments in star researchers, equipment and new initiatives as opportunities arise.
 
Creating a new state-of-the-art Faculty of Medicine building for education and research, prominently situated at the corner of King's College Road and King's College Circle.
The International Excellence of U of T Medicine
According to all respected international ranking systems, U of T is Canada's top medical faculty and among the world's best, standing in the company of Harvard, Johns Hopkins, UCLA, Oxford and Stanford. U of T's groundbreaking discoveries over the past century have contributed greatly to human health and health care around the world. These include Frederick Banting and Charles Best's discovery of insulin, which has saved the lives of millions of people suffering from diabetes; James Till and Ernest McCulloch's discovery of stem cells, which gave birth to the field of regenerative medicine and the use of therapeutic stem cells and tissue engineering to regrow, repair or replace damaged cells, organs and tissues; and Lap-Chee Tsui's discovery of the gene responsible for cystic fibrosis, which is playing a vital role in our understanding of this devastating disease.
This U of T tradition of innovation and pioneering research continues today in many areas, including precision medicine, where carefully designed therapeutics target disease at the molecular level, and personalized medicine, which draws on U of T's leading strengths in AI, big data and genetics to treat and prevent disease based on an individual's genes, environment and lifestyle.
With a single medical faculty standing at the centre of a network of outstanding research and teaching hospitals, U of T's superb talent, interdisciplinary excellence and collaborative spirit continue to deliver solutions for our planet's most pressing health challenges.
An Iconic New Hub for Medical Education and Research
The Temerty Foundation's donation will help to provide a new state-of-the-art education and research building through the redevelopment of the Faculty's west building on the corner of King's College Road and King's College Circle, prominently situated in the heart of U of T's St. George campus across from historic Convocation Hall.
In recognition of their generosity, the University will name this new development the James and Louise Temerty Building. It will serve as an important centrepiece for the Temerty Faculty of Medicine—a place where researchers, partners and students will gather to share ideas and consider answers to scientific, health and clinical questions. In keeping with U of T's long-standing commitment to excellence in architecture, the building will be designed to enrich the campus and the student learning experience.
With laboratories equipped with the latest equipment for biomedical research, specially designed teaching labs and modular spaces, and unique spaces to spark collaboration and dialogue among students and researchers, the new building will help draw top talent, support medical discovery and innovation, and become a vibrant hub for public engagement and academic partnerships.
A Watershed Moment for Philanthropy in Canada
The Temerty Foundation's $250-million gift to the University of Toronto is the single largest gift ever made in Canada and among the largest gifts made internationally to a faculty of medicine.
"This is truly a landmark moment in the history of Canadian philanthropy," said David Palmer, Vice-President, Advancement. "Their generosity, and our gratitude, will resound in us forever, and in the hearts of countless individuals across the world who will benefit from the advances in human health and health care enabled by this magnificent gift. Canada is fortunate indeed to have such remarkable individuals as Jim and Louise Temerty, so selflessly dedicated to improving the lives of others."
In 1987, James Temerty founded Northland Power as one of Canada's first and still pre-eminent developers, financiers, constructors, owners and operators of independent power facilities with long-term financial and physical sustainability and predictability in mind. The company was created with innovation and environmental stewardship at its core. Starting with the first large-scale biomass generation project in Canada, to high efficiency clean natural gas cogeneration, to early adoption of onshore wind and utility-scale solar generation, the company has led the way in Canada. It is now also a world-class leader in the burgeoning international offshore wind industry. The company takes to heart its social responsibilities by using its facilities and businesses to improve the communities in which it operates. Through this commitment, it has, to date, entered into partnerships with 10 Indigenous communities who have thereby obtained equity ownership in Northland's projects in their traditional territories.
The Temertys are noted philanthropists and volunteers, and are both recipients of the Queen Elizabeth II Diamond Jubilee Medal for service to their community. Between them, James and Louise have five honorary doctorates, and through the Temerty Foundation, they have supported a number of endowments and scholarships in Canada and abroad. In addition to the health-care initiatives described earlier, they have established the Temerty Chair in Focused Ultrasound Research, and the Surgical Training Partnership with Ukraine at Sunnybrook Research Institute; the Temerty Foundation RGNEF Research Fund for ALS at Western University; and the Ukrainian Paediatric Fellowship Program at The Hospital for Sick Children. They are also donors to the Royal Ontario Museum, the Royal Conservatory of Music, the Canadian Museum for Human Rights, and Help Us Help. In 2008, James, with Louise's encouragement, founded the Ukrainian Jewish Encounter (UJE), a multinational project that aims to build a sound foundation for future interaction among Ukrainians and Jews.
In 2008, James was appointed a member of the Order of Canada, in 2010, he was named Canada's Entrepreneur of the Year by Ernst & Young, and in 2015, he was honoured with Ukraine's Order of Prince Yaroslav the Wise, which is the highest tribute Ukraine can confer to a foreign citizen who has not been a head of state.

Read more about this transformation gift in this interview with Dean Trevor Young.