U of T Launches COVID-19 Rehab Research Network
Research, Partnerships, Inclusion & Diversity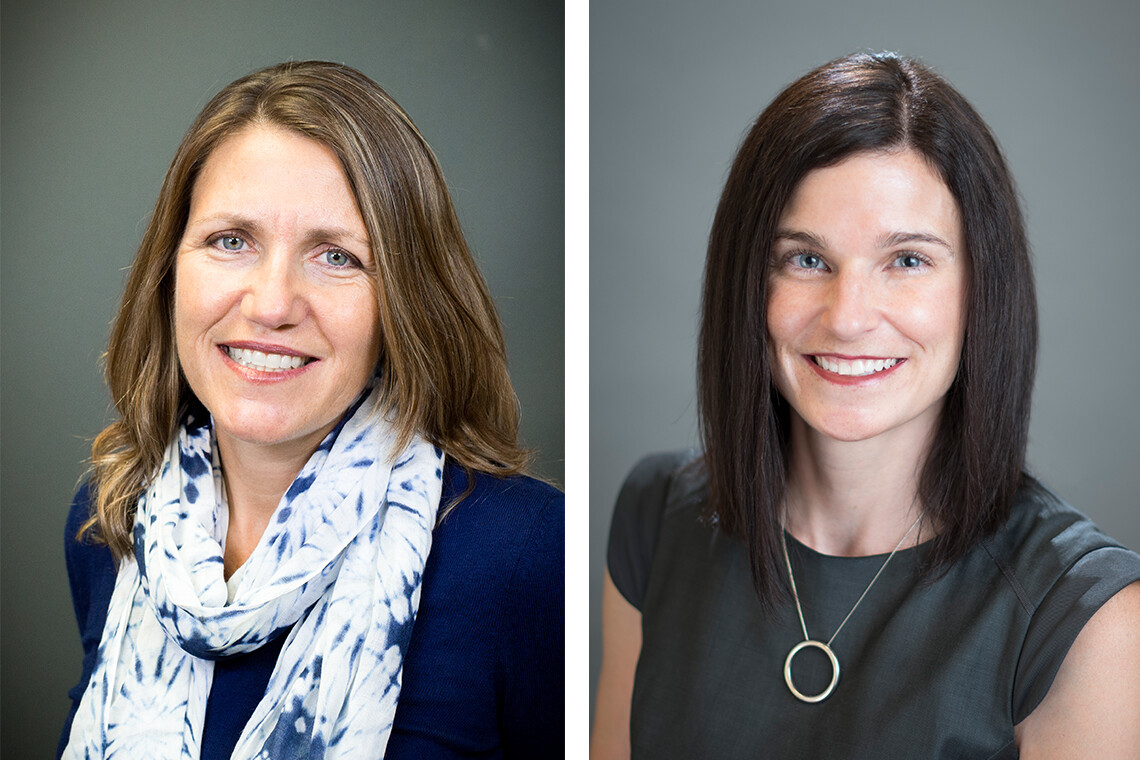 The University of Toronto has established a research network to advance rehabilitation models of care that will optimize health and well-being among people recovering from or affected by COVID-19.
The Rehabilitation Science Research Network for COVID will support research and training focused on COVID-19 rehabilitation, recovery, caregiver wellbeing and communities hit hardest by the pandemic, such as racial minorities and those with low-income households.
"About one in three people treated for COVID-19 develop symptoms of Long COVID," said Susan Jaglal, professor and chair of physical therapy at the Temerty Faculty of Medicine and a senior scientist at Toronto Rehabilitation Institute, University Health Network.
"That's a very large number of people, and their symptoms are quite diverse, which is also a huge challenge. We need a better understanding of Long COVID and its consequences, and how a more coordinated approach across physical and cognitive systems can limit disability and impact recovery."
The social aspects of Long-COVID recovery will also be important for the network, said Pascal van Lieshout, professor and chair of speech language pathology and executive chair of the rehabilitation sciences sector at Temerty Medicine.
"Many people with Long COVID can't return to work and other social activities while they struggle with fatigue, shortness of breath and cognitive impairment, among other symptoms. They often face social isolation, and we need to address that," van Lieshout said.
He credits the leadership in Temerty Medicine for recognizing the role that rehabilitation can play in recovery from COVID-19. He said the former acting dean and current vice dean of medical education, Professor Patricia Houston, was one of several front-line physicians who saw a need for better post-acute patient care — and how a research network could drive that change.
The network has received $1 million in seed funding from James and Louise Temerty and the Temerty Foundation's $250-million gift to the Faculty.
The network will support new and ongoing research, which includes the Canadian COVID-19 Prospective Cohort study. A researcher on that study, Jill Cameron, has been named co-director of the network.
Cameron is a professor of occupational science and occupational therapy at Temerty Medicine, who is studying how COVID-19 has affected the families and caregivers of patients. "The ability of family caregivers to look after loved ones has been dramatically affected by pandemic restrictions on in-person visits, coordination of medical care, transportation and other supports," said Cameron.
Some of those challenges are unique to COVID-19. But Cameron said established learnings from rehabilitation in other long-term or chronic conditions such as stroke and dementia could be applied to COVID-19 recovery.
"Much of the caregiving experience is universal across conditions and care contexts. Some core elements of interventions to improve the wellbeing of caregivers are effective across populations, such as stress reduction, education and training, shared caregiving, and mental health supports," Cameron said. "This pandemic has thrown the health and community care systems into crisis, and we might avoid that in future through better understanding and sharing of this knowledge."
Application of that knowledge and of other ways to improve Long-COVID recovery hinge on community care, said Kelly O'Brien, who with Cameron is co-director of the new network.
O'Brien is an associate professor of physical therapy at Temerty Medicine and holds a Canada Research Chair in Episodic Disability and Rehabilitation. She studies episodic disability in the context of HIV, and said that lessons learned from the context of HIV may be applied to COVID-19 rehabilitation.
O'Brien is co-leading the Long COVID and Episodic Disability Study in collaboration with Long COVID Physio, COVID Long-Haulers Support Group Canada and Patient-Led Research Collaborative, among other groups. The study aims to characterize episodic disability experiences among people living with Long COVID, and to develop and assess an episodic disability questionnaire people living with Long COVID.
O'Brien has also contributed to guidelines for safe rehabilitation during recovery from COVID-19 through her research and involvement with Long COVID Physio and World Physiotherapy. These guidelines highlight the importance of caution against graded exercise and physical activity in some contexts, for people living with Long COVID. 
The new network will facilitate further advances in current research, capacity building and training, and knowledge translation, O'Brien said. "I look forward to working with our partners on emerging research priorities in COVID-19 rehabilitation assessment, interventions and models of care delivery," she added.
The Rehabilitation Science Research Network for COVID is funded through the Temerty Faculty of Medicine by the Dean's Strategic Initiatives Fund and Dean's COVID-19 Priority Fund, both established through the support of James and Louise Temerty.