Temerty Medicine Names Staff Impact Award Recipients
Faculty & Staff, Education, Research, Students, Alumni, Giving, Partnerships, Inclusion & Diversity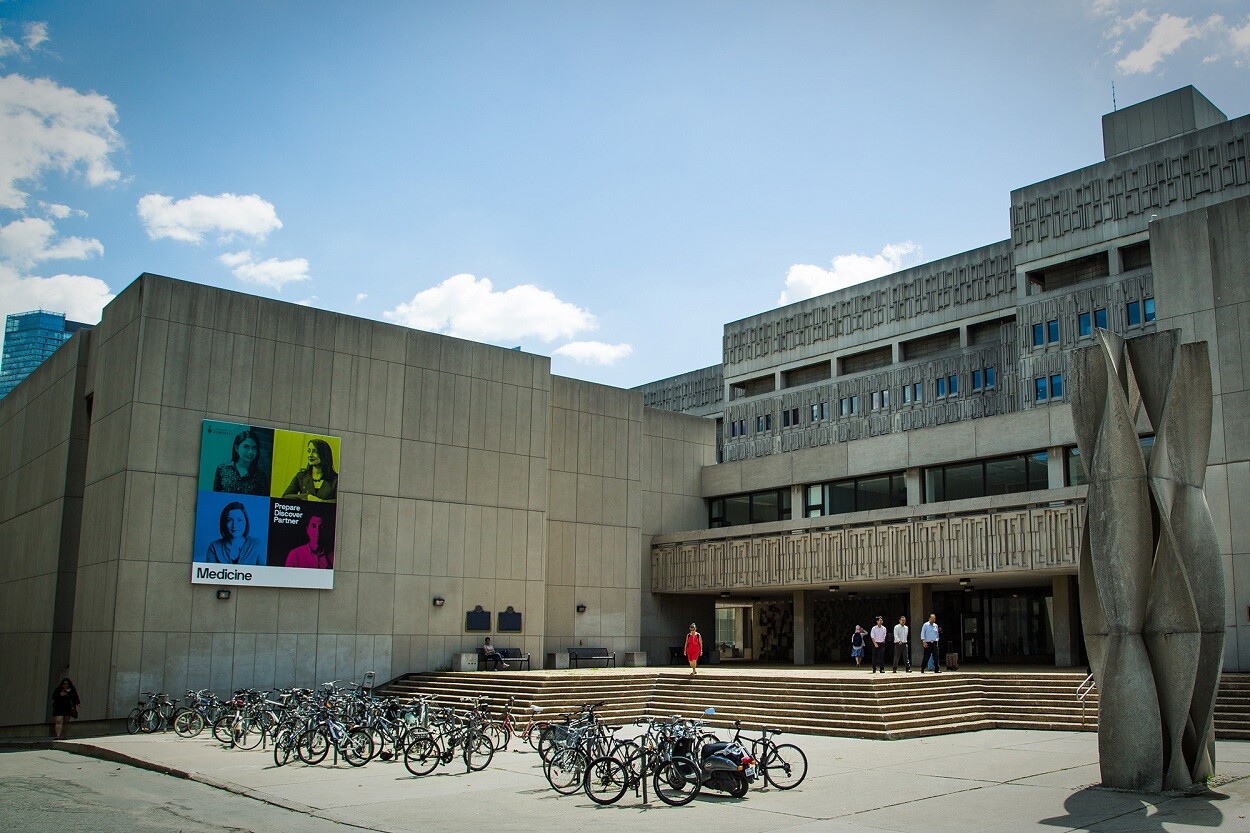 The Temerty Faculty of Medicine has announced the winners of the Staff Impact Awards program, which recognizes the many varied and significant contributions of appointed administrative, technical and research staff. This year's awardees include a business officer in Laboratory Medicine and Pathobiology, a lab technician with over two decades of experience in the Department of Medicine, and an outreach coordinator for the annual Summer Mentorship Program.
Here are all the award recipients for 2020:
David Keeling Award for Administrative Excellence
Elaine Jack, Business Officer in the Department of Pharmacology and Toxicology, has demonstrated a sustained record of excellence over her 17 years at the University. Her consistently calm, patient and "can-do" attitude is known and appreciated by staff and faculty across the department. She has a wealth of knowledge and generously shares her time and expertise with others. Her successful management of a recent department reorganization have made her team feel encouraged and well-prepared to assume their roles. Her tremendous efforts have helped create a collegial and supportive work environment.
Leadership Award
Nelson Cabral, Business and Administration Manager in the Department of Laboratory Medicine and Pathobiology embodies the essence of true leadership. He is knowledgeable, hardworking, enthusiastic, supportive and compassionate, He is also someone who inspires his staff to expect more out of themselves. His colleagues speak highly of his handling of the reorganization of the department's administrative structure and of his commitment to supporting the professional development of staff. He is a strong communicator and has made significant efforts to keep his team united throughout the COVID-19 pandemic.
New Employee Award
Kwame Diko, Student Services Assistant in the Department of Molecular Genetics is recognized for his outstanding contributions in supporting students and faculty to overcome the challenges associated with remote learning. Shortly after starting in his role, he quickly engaged with the department's community and demonstrated innovation and initiative in responding to the high volume of curriculum inquiries in a timely manner and improving communication with students.
Service in a Laboratory Research Environment Award
Hattie Liu, Laboratory Technician in the Department of Medicine has worked in her role for an impressive 20 years. In addition to performing and coordinating experiments in a busy laboratory and co-authoring many publications, she has been an exceptional trainer, mentor and friend to many students and trainees. She helps to trouble shoot and brainstorm new solutions and works to ensure that the lab is a warm and welcoming environment. She is an exceptional steward of laboratory research and willingly shares her wisdom, experiences and her talents with young researchers.
Quality Improvement Award
La Toya Dennie, Outreach Coordinator in the Office of Health Professions Student Affairs, has made tremendous contributions in managing the Summer Mentorship Program that provides high school students of Indigenous or African ancestry a chance to explore health sciences at the University. La Toya's ability to execute a successful program and running effective virtual sessions has helped create invaluable and engaging experiences for the student participants.
Sumit Rane, Facilities Planner in Facilities Management & Space Planning developed a Quick Response (QR) barcode to support the restart of the Faculty's research operations and help to ensure that building occupancy did not exceed the targeted capacity. The QR code was posted at points of entry and allowed staff, faculty and students entering the buildings to point their camera at the code and sign in and out quickly without needing to touch any pens or paper. Following implementation in Medicine, the system was implemented in other divisions at the University.
Fostering a Collaborative and Inclusive Work Environment Team Award
The team of Brenda Bui, Dwayne Rodrigues, Pilar Barrios, Julie Zheng, Lars Fonteyne and Jean Morran in the Department of Anesthesiology & Pain Medicine has worked cohesively with faculty leaders to help improve the academic programs within the department. Their outstanding work on the re-design of the Merit Awards Program, Faculty Development Day and the development of the first Resident Assessment Dashboard have all strengthened collaborative opportunities and created an inclusive environment among faculty, trainees and staff.