Teamwork Makes the Dream Work for Research and Education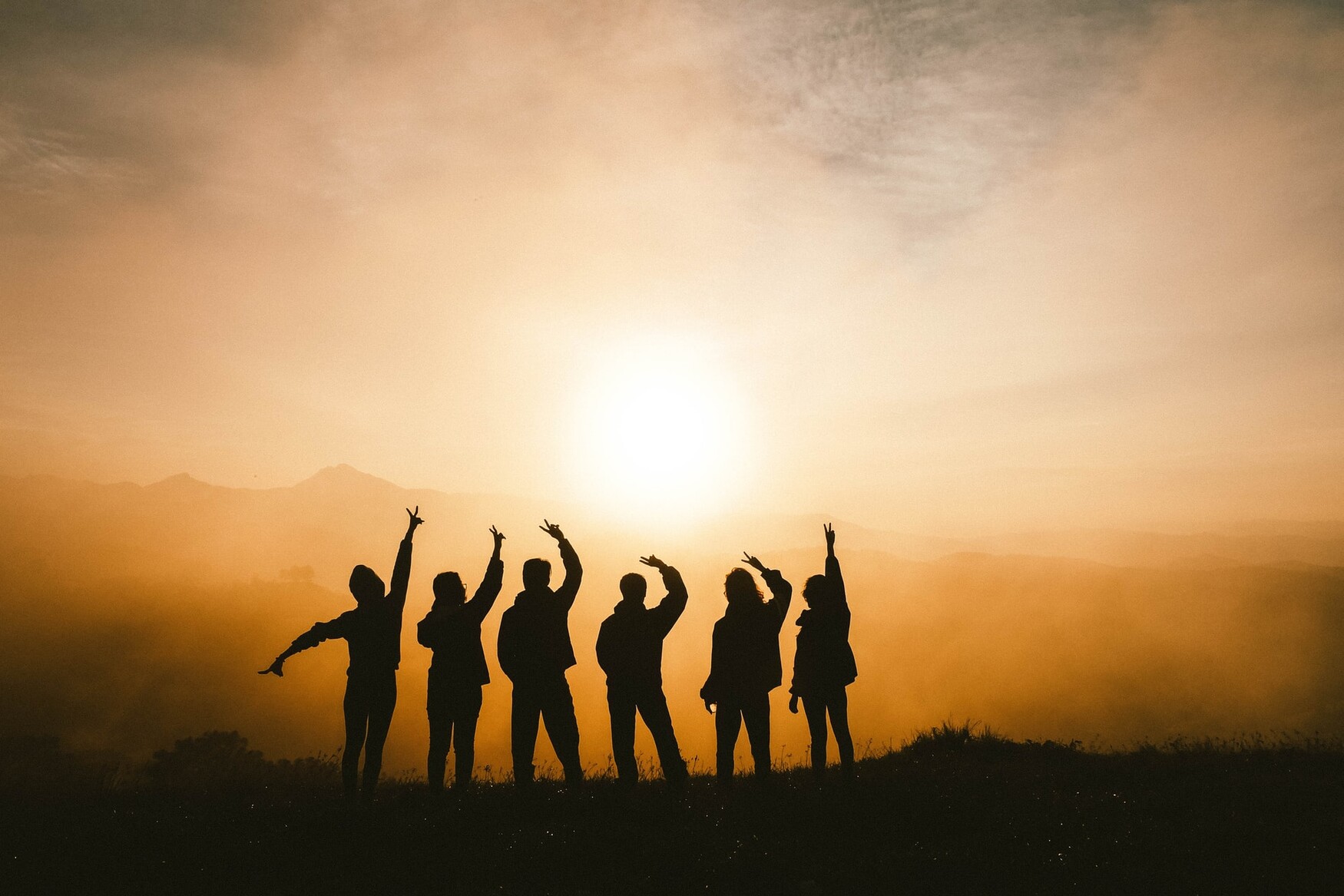 Photo by Chang Duong on Unsplash
Just over a year ago, I took on the role of Vice Dean, Research and Health Science Education. The Offices of Research and Innovation (R&I) and Graduate and Life Sciences Education (GLSE) were two distinct units familiar to many in Temerty Medicine. They were brought together as part of a bold vision to better integrate our educational objectives in the health sciences with our vast research enterprise and vice-versa. That gives us an incredible opportunity to reimagine what we do and how we do it. However, as the person responsible for delivering on that vision, it is also a daunting challenge. It has reinforced the need for a strong team and new structures to help facilitate this important work.
Over the past year, I have been assembling a team able to assist with this challenge. That included the addition of Dr. Sara Sharifpoor to serve as Director of the Office of the Vice Dean, Research and Health Science Education. Many in our community will know Sara from her dynamic leadership in the Donnelly Centre for Cellular and Biomolecular Research, where she most recently served as Director, Research Operations & Strategy. Sara completed her Ph.D. in our Department of Molecular Genetics and will help to bring the R&I and GLSE offices together, ensuring greater integration and efficiency. This will include cross-training staff and housing both units in the C. David Naylor Building in the near future. Sara joins a team of dedicated administrative professionals who have provided tremendous service to Temerty Medicine over the years.
I've also sought to reinvigorate our research programs and support. I am pleased that Professor Karen Maxwell, an Associate Professor in the Department of Biochemistry, has agreed to serve as the Research Director for Basic Sciences in Temerty Medicine. In this role, she oversees the pre-review process for grants – the College of Internal Scientific Reviewers – and help administer the Temerty Pathways Grants, which is an internal CIHR bridge grant for top-rated Project Grant proposals from on-campus Temerty Faculty of Medicine applicants. I am also working with Karen to develop a more robust awards nomination process to ensure the excellent work of researchers gets appropriately recognized by internal and external organizations. I am in the process of creating a similar role to support clinical researchers and knowledge translation. I have been consulting widely on how best to shape that new position.
We have an incredible opportunity to strengthen our undergraduate programs by better integrating learning opportunities between life sciences programs we offer through the Faculty of Arts and Science. And with our presence at the University of Toronto Mississauga and our forthcoming expansion to the University of Toronto Scarborough, we can think of a tri-campus approach to extend the outstanding undergraduate learning we offer across the entire University. Leading that effort is Professor Ahlia Khan-Trottier, an Associate Professor of Biochemistry and the departing Director of the Division of Teaching Laboratories. She brings a passion for teaching and has been recognized for her excellence as an educator, including winning Temerty Medicine's Excellence in Undergraduate Laboratory Teaching in Life Sciences Award in 2016.
We are still seeking new ways to support to our graduate students and postdoctoral fellows. With the support of Professor Nana Hyung-Ran Lee, we continue to expand our career development opportunities for graduate students. Nana is Director and Assistant Professor, Teaching Stream of Graduate Professional Development (GPD) for both the Departments of Biochemistry and Immunology and Director of Mentorship and GPD for our office. We also plan to launch a Postdoctoral Fellow Academy that will provide professional development and leadership opportunities for our more than 1,100 postdocs.   
It's said that "teamwork makes the dream work." I see that as we work within Temerty to build and strengthen health sciences education and research. But we are, of course, part of a broader community of researchers that are coming together to confront pressing challenges. That includes research on the COVID-19 virus and now monkeypox. The strength of the Toronto Academic Health Science Network (TAHSN) and our potential impact on the world are profound. Making it easier for us to work across institutions is essential, which is why I am so glad to see the development of the TAHSN Simple Data/Material Transfer and Use Agreement to help facilitate the transfer and appropriate use of data and materials between our institutions. Initiatives like this are essential to truly unlock our collective potential.
I am proud to lead a team dedicated to breaking down barriers, fostering collaboration, and making it easier for all of us to discover and convey knowledge. It's fundamental to our mission and necessary to advance our work. I continue to appreciate the new ideas I hear from Temerty Medicine and our TAHSN partners as we work together to build a more thoughtful, resilient, and healthier world.
Justin Nodwell
Vice Dean, Research & Health Science Education
Temerty Faculty of Medicine