Spine and Cervical Conditions Need More Awareness, says U of T Surgeon Receiving International Award
Research, Education, Faculty & Staff, Partnerships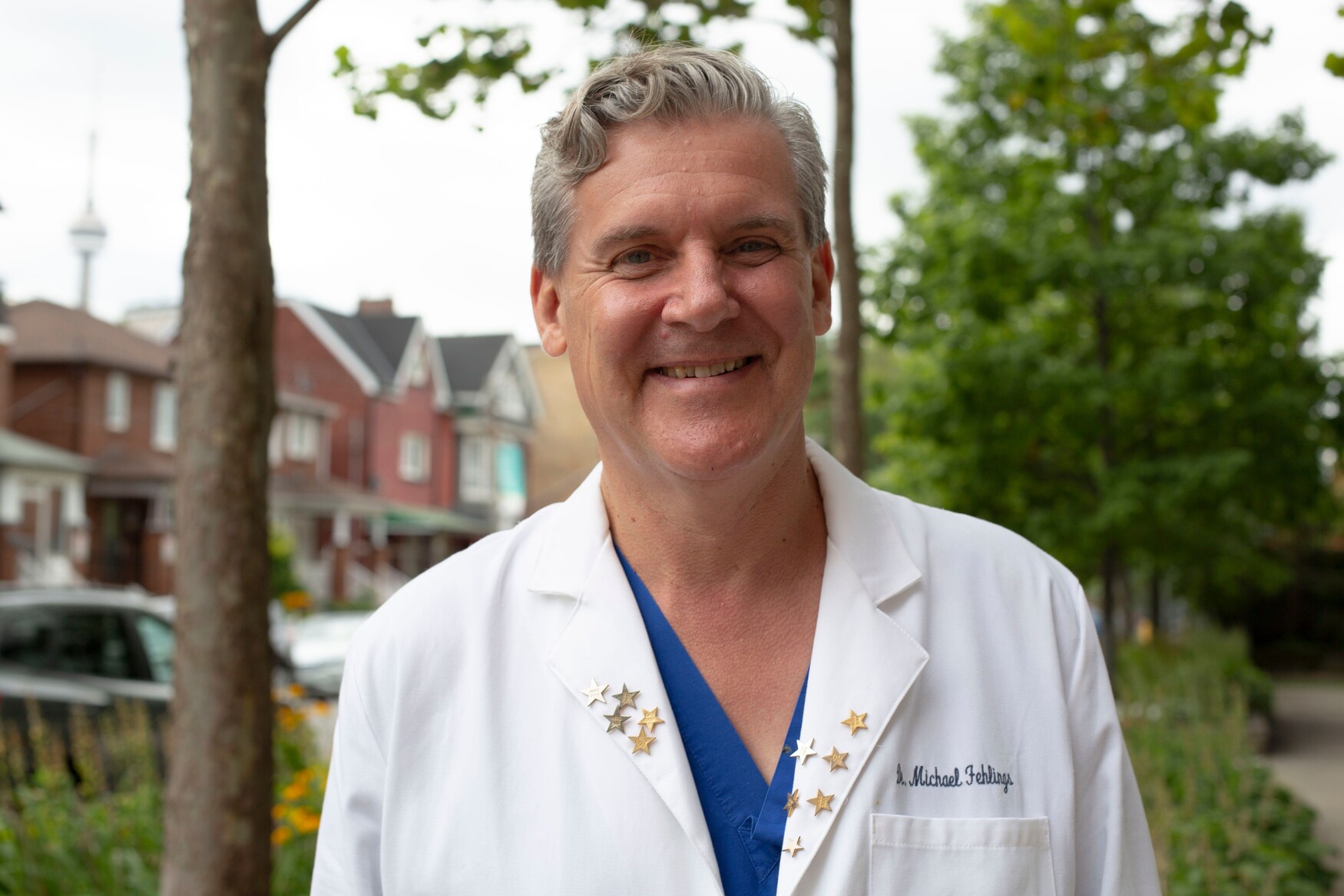 A U of T professor and neurosurgeon is calling for greater awareness of the disastrous health outcomes caused by degenerative spine conditions, as he receives an international prize recognizing his work.
Professor Michael Fehlings was honoured for his contributions to the field with the Ryman Prize on October 4. The annual award – which is worth more than $200,000 Canadian –recognizes "the world's best development, advance or achievement that enhances quality of life for older people."
It was presented by New Zealand's Prime Minister, Jacinda Ardern, in Auckland.
Fehlings, who is co-director of the spinal program and a professor of neurosurgery at U of T's Faculty of Medicine, is the fifth recipient of the award and the second from U of T. University Professor Peter St. George-Hyslop was presented with the award in 2017.
"The most common cause of spinal cord impairment world-wide is a condition called degenerative cervical myelopathy," says Fehlings, who is also vice chair of research in the Department of Surgery.
"Remarkably, even though it's a very common condition that probably affects 10 per cent of adults in Canada, the public is not very aware of this condition, and there has really been a paucity of basic science research and clinical advancements in the field."
Fehlings says degenerative cervical myelopathy is a condition that is usually a complication of arthritis, and typically affects people aged 50 and older.
It can also affect younger people as well, he says.
"It can cause a great deal of impairment. The cardinal features are issues with walking, issues with hand and upper extremity control, and quite significant neck pain, and what's referred to as neuropathic arm pain," he says.
The Ryman Award helps to call attention to a condition that has sometimes been misdiagnosed in the past, says Fehlings, who is also a clinician-scientist in the Krembil Brain Institute at Toronto Western Hospital and holds the Gerry and Tootsie Halbert Chair in Neural Repair and Regeneration.
"It's something that's been ignored," he says.
"One of the issues is that it's a bit of a silent presentation, whereas trauma is dramatic. Degenerative cervical myelopathy creeps us up on you, and then, it's often been misdiagnosed as old age."
Fehlings says "spinal pain is a tricky issue to treat," and that a generation ago, surgery wasn't the norm.
"It was felt that surgery was dangerous, and it was only done in the worst-case scenarios," he says. "What has occurred now is that there's been a huge evolution."
In 2017, Fehlings was part of a team that published the Clinical Practices Guidelines for the Management of Degenerative Cervical Myelopathy in Global Spine Journal.
It supported the idea that surgical management was the worldwide standard in care for patients with moderate and severe degenerative cervical myelopathy, and that surgical management had a dramatic impact on enhancing peoples' lives.
The pathway of Fehlings' focus on degenerative cervical myelopathy has evolved over time, he says.
"Basically, my career has been focused on people with central nervous system injuries, in particular spinal cord injuries. Initially, it was largely focused on traumatic spinal cord injuries, and then, increasingly, during the course of my career, it became apparent that the majority of people with spinal cord impairment don't have traumatic injuries and they present with forms of non-traumatic spinal cord injury," he says.
Now, he says a key part of his practice is training others. The award will help him in sharing knowledge about the condition even more widely, he says.
"I'm quite actively involved in training, and I've trained over 200 doctors from around the world, and who've now gone on to have leadership roles either in Canada or internationally, so they've been instrumental in terms of facilitating the transfer of that knowledge at a global level," he says.
"I've been able to engender enthusiasm for the management of degenerative cervical myelopathy in these former students who are now in leadership positions themselves, and leading their own efforts."