Not Forgetting Our History, But Celebrating Our Future
Students, Education, Alumni, Faculty & Staff, Giving, Partnerships, Not Forgetting Our History, But Celebrating Our Future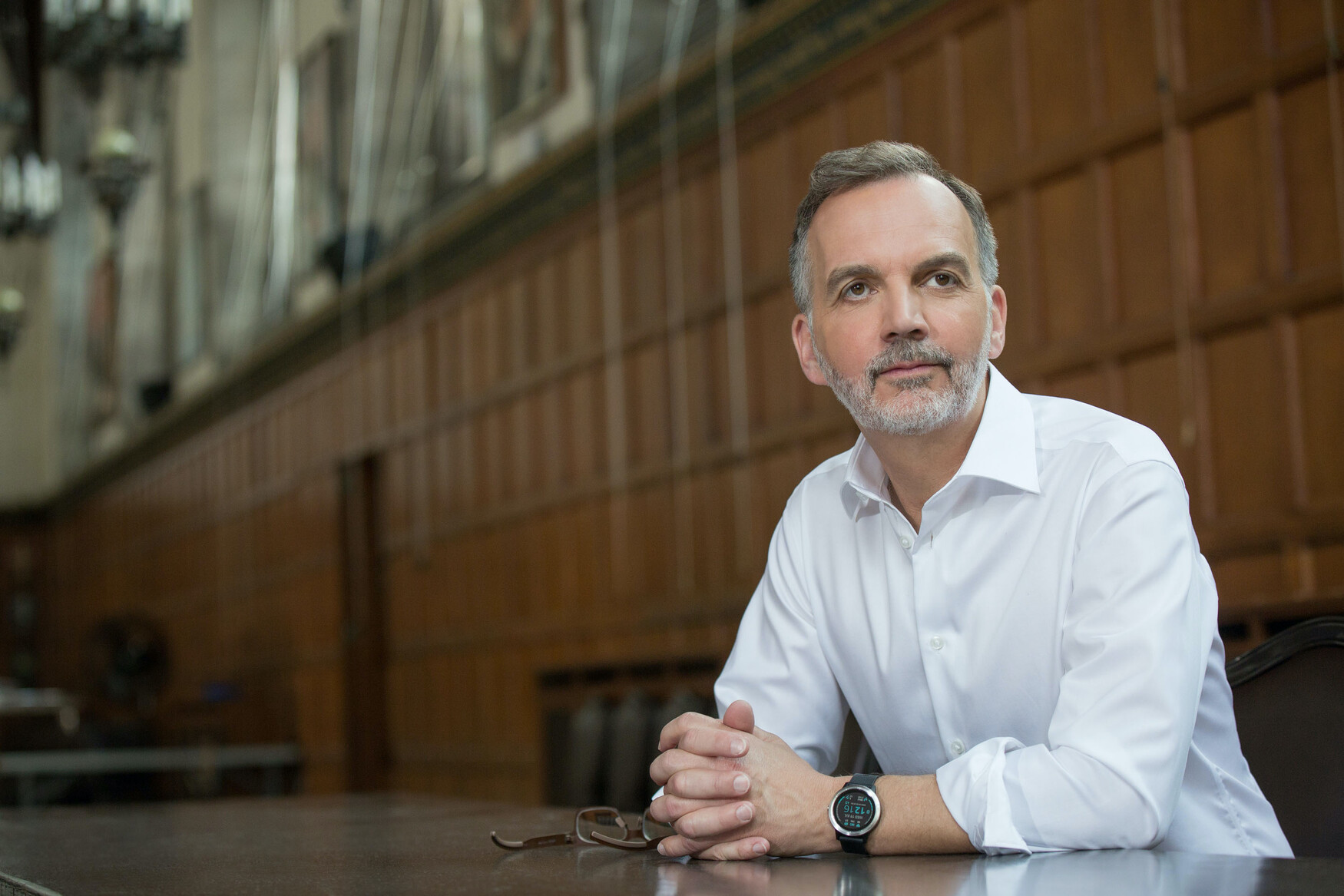 Last week's announcement that 751 graves were discovered by the Cowessess First Nation at the Marieval Indian Residential School in Saskatchewan is yet another sad reminder of Canada's legacy of genocide perpetrated against Indigenous communities. This follows the news last month that the remains of 215 children were found at the Kamloops Indian Residential School in British Columbia. As the Final Report of the Truth and Reconciliation Commission of Canada (TRC) warned, these heartbreaking discoveries are likely to be repeated as further investigations are done at other residential schools.
We must be aware of the intergenerational trauma suffered by Indigenous communities as a result of residential schools, as well as other discriminatory actions like the Sixties Scoop. At the same time, we must also recognize the deep sense of pain and anguish felt by Indigenous members of our community as a result of these announcements. We will continue to support our Indigenous colleagues while continuing to invest in long-term resources to make meaningful change and respond to the TRC's Calls to Action. I am thankful for the many Indigenous leaders who are helping to guide us in this work. As Cowessess First Nation Chief Cadmus Delorme said last Thursday, "We all must put down our ignorance and accidental racism of not addressing the truth that this country has with Indigenous people."
While we must not ignore or forget our tragic history, we can still feel a sense of optimism about our future and the people who will help write it. Among them are those faculty members who ­­– effective tomorrow – will be promoted to new professorial ranks in Temerty Medicine. These promotions represent an important career milestone, but also recognize the incredible contributions these individuals have made to the Faculty as well as their fields and professions. This year, 166 faculty were promoted, including 96 who were promoted to associate professor (37 female, 59 male), and 70 who promoted to full professor (30 female, 40 male).
While 66 faculty were promoted based on their excellence in research, and 14 were promoted based on their sustained excellence in teaching, 86 were recognized for their excellence in creative professional activity (CPA). A critical way in which to appropriately evaluate the scholarly endeavors of clinical faculty, CPA provides flexibility to recognize excellence that may not be easily encapsulated in notions of research and/or teaching. As outlined in the Academic Promotions Manual, this includes contributions to…
Professional innovation and creative excellence (i.e., making or developing of an invention, development of new techniques, conceptual innovations, or educational programs inside or outside the University)
Professional practices (i.e., demonstration of innovation and exemplary practice will be in the form of leadership in the profession, or in professional societies, associations, or organizations that has influenced standards or enhanced the effectiveness of the discipline)
Exemplary practice (i.e., practices that are illustrative to students and peers, establishes the professional as an exemplar or role-model for the profession, or shows the individual to be a professional whose behaviour, style, ethics, standards, and method of practice are such that students and peers should be exposed to them and encouraged to emulate them)
On behalf of the Temerty Faculty of Medicine, I want to extend my sincere congratulations to these newly promoted faculty members. I am proud of their achievements, and I am confident of the impact they will have on current and future generations of learners.
As was previously announced, I will briefly serve as Acting Provost of the University of Toronto beginning on July 1. Dr. Patricia Houston, our Vice Dean of Medical Education, has generously agreed to serve as Acting Dean in my absence, in addition to her regular duties. Dr. Houston is a dedicated educator and an inspired and capable leader. I am very grateful for her willingness to take on these additional responsibilities.
And, as summer has now arrived, I hope you have an opportunity to take a break from your work and studies. Spend time with family and friends, and restore your energy as we approach a new academic year in a few weeks. Your commitment and resolve have helped see us through a challenging year. We all need and deserve a vacation. Please enjoy the summer and, again, join me in congratulating those faculty who received academic promotions this year.
Trevor Young
Dean, Temerty Faculty of Medicine
Vice Provost, Relations with Health Care Institutions
University of Toronto