In Memoriam: Dr. Bernard Langer (MD '56)
Alumni Profile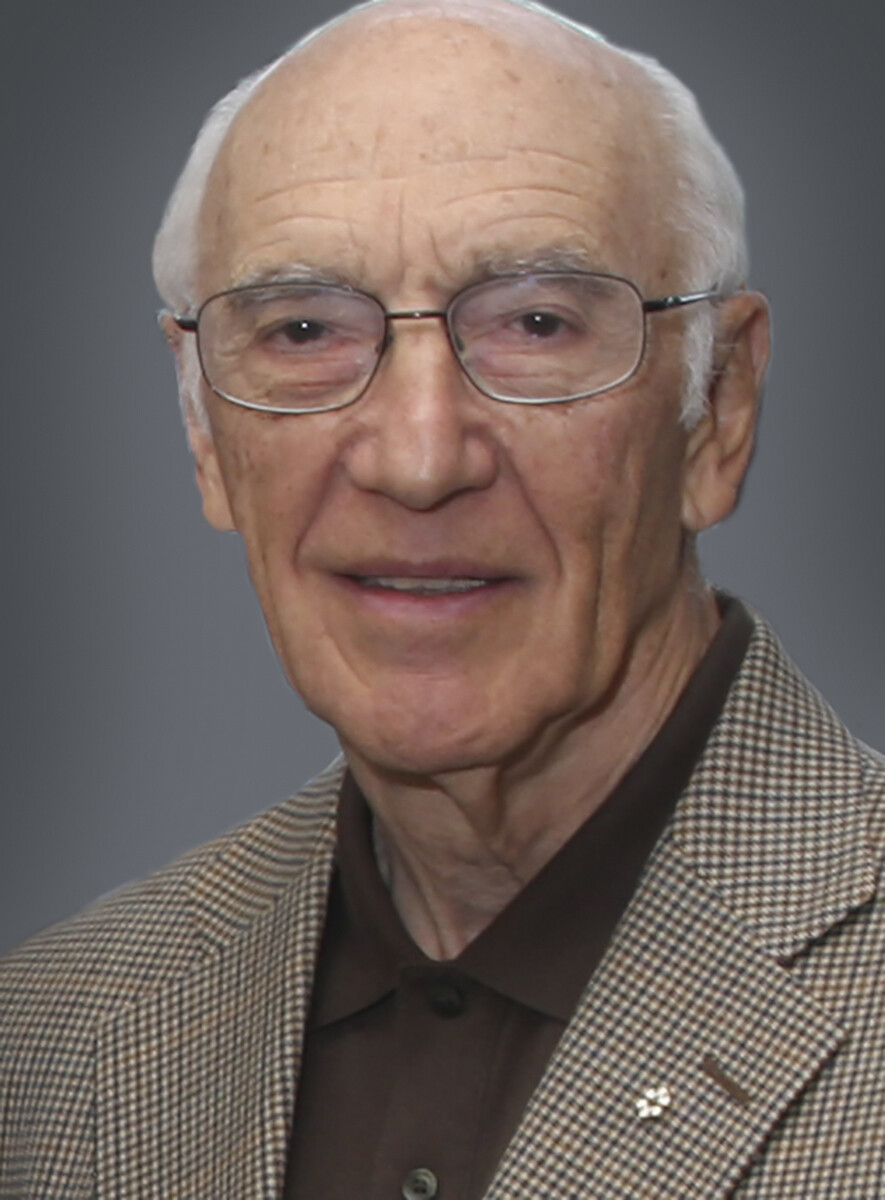 Faculty, staff, learners and alumni fondly remember former Chair of the Department of Surgery and icon of Canadian surgery, Dr. Bernard Langer (MD '56). Among his many accomplishments, Dr. Langer performed Toronto's first liver transplant. He died February 23, 2022, in Toronto at the age of 89.
One of Dr. Langer's many contributions was the creation of the Surgeon-Scientist Training Program, which provides research training for surgical residents interested in careers in academic medicine and fosters the development of surgical specialties. The Dr. Bernard and Ryna Langer Chair in General Surgery at U of T is an endowed fund honouring the late professor and his wife in support of the program.
The below profile of Dr. Langer was published in 2017.
I asked a group of people dedicated to research to develop standards for a research training program that we could integrate into our clinical training program and that became the Surgeon-Scientist Program.
When did you decide you wanted to be a surgeon?
When I entered medical school, I thought of myself as being a family doctor working away in my own little office. That was what I was familiar with, but in the last part of my undergraduate training, I spent some time on a surgical service. I was really blown away by the possibilities. I was the kind of person who liked to know how things worked. I wanted to be able to see people with a problem and then fix it for them.
When you began working as a surgeon in 1964, liver surgery had never before been performed in Toronto. How did you become an expert in the field?
I actually became an accidental liver surgeon. Liver surgery was something that was just beginning in other parts of the world, and hadn't been done in Toronto. The only liver operation I saw during my training in Toronto was removing a small tumour at the edge of the liver. When the operation was done, it was a big deal. Other surgeons came and watched with a lot of trepidation. The liver is an unusual organ. It has a very rich blood supply and the vascular anatomy is hidden inside. The development of modern imaging opened up the field of liver surgery.
At the end of my residency training at the Toronto General Hospital, I went to the MD Anderson Cancer Center in Texas to learn about modern cancer surgery and chemotherapy and then bring that knowledge back to Toronto.  I then went to Peter Bent Brigham Hospital in Boston to study under Dr. Francis Moore, the great physiologist surgical researcher.  By that time he was more interested in liver transplantation, so I was attached to the liver team, and that's how I became interested in liver surgery.
How has surgery changed in the last 50 years?
The changes have been astounding and have resulted from our improved understanding of physiology and pathophysiology, the remarkable developments in cellular and molecular  biology and genetics, imaging, anaesthesia,  and technological advances in the surgery itself, especially the development of minimally invasive surgery.
An example is the treatment ulcer disease. When I was a resident, the most common treatment for duodenal ulcer was removal of part of the stomach. Before I finished training that approach was replaced by vagotomy – just cutting the nerves to the stomach. Then drugs were developed to reduce acid production in the stomach and that became the first line of treatment, and then it was found that duodenal ulcers were caused by a bacterial infection in the stomach, and they are now treated with antibiotics and rarely need surgery.
You were one of the minds behind our well-recognized Surgeon-Scientist Training Program. How did that program come to be?
My own research training experience as a resident was quite unsatisfactory and the experience of others was quite variable. When I became division head of general surgery at the Toronto General Hospital I recognized the need to provide high quality research training to individuals who we wanted to recruit to our staff. We often sent them elsewhere because of the lack of good training laboratories locally.
When I became Chair of the Department of Surgery, I recognized that there was there no system or standards for research training in clinical departments. I asked a group of people dedicated to research to develop standards for a research training program that we could integrate into our clinical training program and that became the Surgeon-Scientist Program. There was quite a bit of opposition at the outset. People thought it was unnecessary to spend two to three years doing research and that young residents would not do it.
We forged ahead, putting the plan in place in 1983, and it has succeeded beyond my wildest dreams. The number of trainees who are enrolled in the Surgeon-Scientist Program has increased tremendously. The percentage of faculty who understand research, who support it and are involved in it has increased dramatically as has the productivity of the department both in the numbers and quality of publications and the grant funding.
What words of wisdom would you give to current students at the Faculty of Medicine?
I went into medicine because I enjoyed the idea of working and interacting with people. Some of the today's technological and organizational advances in medicine have made it harder for doctors to develop and maintain that relationship with their individual patients.
Current students should make an effort to make a personal connection with patients when they enter practice. In fact, they should do it while they are students. For me, a lot of the satisfaction from the work I did came from that connection to individual patients. I also found that an understanding of one's patient is often very helpful in deciding what is the best thing to do for that person.