An Interview with Dr. Joby McKenzie: Managing Director of Teladoc Health
Alumni Profile, Alumni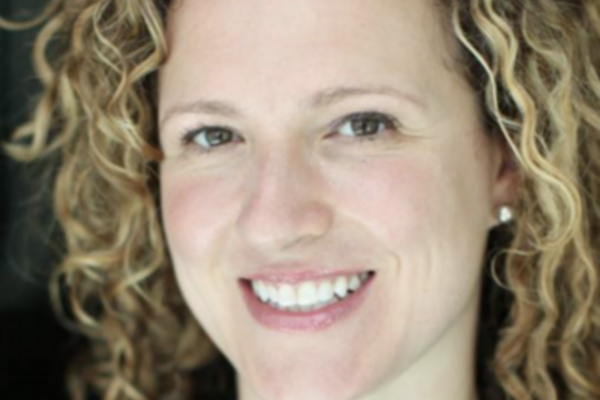 Dr. Joby McKenzie (PhD '07) is the Managing Director of Teladoc Health in Canada, responsible for all strategy and operations, growing whole person virtual care to empower Canadians to live healthier lives. Dr. McKenzie also volunteers as a Board Director at Mackenzie Health, overseeing their strategic, quality and financial plans and decisions. 
Previously, Dr. McKenzie served as the Managing Director at Babylon Health in Canada, where she led the exponential adoption of virtual primary care across Canada. Prior to that, she held executive roles at LifeLabs (medical diagnostic services) in business development, post-merger integration, government relations and strategy. Additionally, she was consultant at the Boston Consulting Group (BCG), where she worked with clients in healthcare and financial services and helped them to increase shareholder value. Dr. McKenzie was also an international professional basketball player and Canadian national athlete, including qualifying for the 2000 Olympics and receiving a silver medal at the 1999 PanAm Games.    
Dr. McKenzie has an MBA from the Ivey School of Business, a Doctor of Philosophy in Molecular and Medical Genetics from the University of Toronto and a Bachelor of Science in Molecular Biology and Biochemistry from Simon Fraser University. 
We spoke with Dr. McKenzie about the path to her current role.
What is your current position?
I'm the Managing Director for Teladoc Health in Canada. Teladoc Health is a global leader in digital health and virtual care solutions around the world. Our mission is to empower people everywhere to live their healthiest lives. In Canada, I empower a team of hundreds of people to shape and execute our strategy and bring innovative health solutions to Canadians. Health care is unique to each jurisdiction, so my role includes thinking through, with clients and organizations, methods of bringing about these solutions to their health care organizations, whether via health authorities or private benefit plans. I'm excited about helping Canadians with their health and health journeys, but am also energized by leading a team that helps people achieve meaningful career goals.
What originally drew you to a research-based graduate degree?
From elementary school through to undergrad, I always loved science and math. While taking organic chemistry in undergrad, I was asking myself: what is the applicability of this science in the world, and how can I translate this to the everyday lives of the people around me? In research, this translation to health was important to me. I knew the medical path was not for me, but I was always interested in contributing to health in some way. When I looked at the Department of Molecular Genetics at the time, there were so many fantastic labs focusing on areas that felt like a close translation to human health. I was lucky to end up in Dr. John Dick's Lab, where I studied hematology and leukemia.
What did you study during your PhD?
The title of my thesis is "The characterization of human hematopoietic stem cells". I was trying to understand and define the normal stem cell compartment of blood. Whenever a leukemogenic event occurs, it takes place in those stem cells, so we wanted to compare the  normal population to the one following a gain of tumourigenic mutations, which eventually turns into cancer.  I didn't have a crystal ball, but fast forward in life, and my son at the age of five was diagnosed with leukemia – unfortunately, I experienced first-hand the huge impact of this kind of research on people and families. Thanks to it, today, my son is 10 years old and thriving!
What are your favourite memories from grad school?
So many favourite memories … grad school really shaped my thinking. The way our lab was structured: I was teamed up with people who had been in the lab as research associates, technologists and clinicians — this breadth of thinkers meant, and we approached problems differently to come up with our own solutions. We had funny team names and worked so hard as a team to solve critical issues. I grew so much by learning from my teammates' years of experience, and they tolerated my energy at the age of 25+ years old. These formative years shaped the way I solve problems: the complement of working with people with expertise, doing lab work, reading literature, and communicating effectively. It is all transferable to the jobs I have had since leaving research and important to give me confidence. This is because it proves that I have the ideas and can communicate them in a way that has the intended impact, whether or not that's written or verbal.
My final and best memory of grad school is that I met my husband who has shaped who I am, is a lifelong friend and love, and has made me as successful as I am through our partnership. All sorts of great memories. Time well spent.
Why did you decide to pursue an MBA after graduate school and what do you think was most important about obtaining an MBA?
I knew early on I didn't want to stay in academia, but I wanted to stay in health care. I got advice that a PhD gives you credibility if you want to work in health care, and it also teaches you how to think (which is one of the most important things I got from my PhD). I knew I wanted to be on the business side of health care. I looked to other organizations to see where I could gain that type of experience and how I could leverage the skills I just gained in my PhD to evolve them in new and different ways. Knowing that academia probably wasn't my path, I went to the life science career days and learned about what else existed out there that interested me. Consulting was interesting to me because I would work with a fantastic team to solve complex problems (and not have to wait years for the result). I came into academia in a very different place than most others because I spent my previous few years as a professional basketball player, so teaming was probably more important to me than most other people. Consulting satisfied all of these requirements. I was able to get a summer internship at the Boston Consulting Group (BCG) with the commitment that I would get an MBA to accelerate my learning on the business side.
At the time, I also benefited from the CIHR 'science-to-business' scholarship, so I was able to have my school paid for, while also getting a business education. I was really lucky, I was persistent in trying to find a path to bridge academia and business — and an MBA was my bridge. I was lucky that the pieces fell together in that way. It was a great experience to really understand the basics, so when you make that jump, you feel like you have some foundation under you, and for those that are wondering if it's possible, an MBA is certainly easier than a PhD in science.
Do you recommend people transitioning to science/health care business should get an MBA?
It really depends. If you can gain the appropriate experience in a working environment, go for it! An MBA is really expensive. I, personally, don't look for MBA when hiring. I look for experience. However, you need that bridge. At the time, I was volunteering at the UHN commercialization tech transfer office, so I was trying to gain this experience in a volunteer way, but it wasn't enough for me. I've seen many people make the jump without an MBA because they may have personal interests, like building start-ups, which provides experience. My advice is to try to keep many doors and pathways open, which might mean a little more school. It's hard to imagine doing even more school if you've already done a PhD. Both my husband and I did an MSc after a PhD, and all our parents collectively thought we were insane... but it's an option of a door you can walk through. Maybe it's education, maybe it's experience (paid or volunteer), maybe entrepreneurial. I've seen people be successful on other paths. For me, it was more school.
You've worked for a few different companies in different positions during your career. What factors do you consider when making decisions to move positions or move on from a company?
My advice to people is always to like who you work with. It's so important because we spend so much time at work. My second bit of advice is to enjoy what you're doing. What gave me energy was making material impacts on people's health in some way, mostly indirectly because I'm not a clinician, but I also wanted opportunities to grow in new and different ways at an accelerated pace. After I completed my MBA, I worked at BCG for 5 years and had all sorts of opportunities to learn – I worked with c-suite clients in different industries, primarily healthcare. I had to travel quite a bit and had 3 kids in that period of time. You always need to balance what you can manage from a career perspective with your personal context. My husband has been really supportive through the years in helping me manage the dynamic.
One of my clients at BCG was LifeLabs, who had just acquired 2 companies. I was presented with the opportunity to lead these companies' integration and learn about their national operations, strategy, and work across the entire business. From a teaming perspective, it felt like I could learn so much, and I also liked the CEO a lot (back to my advice of who you work with and what you do!). When I went from LifeLabs to Babylon — I was drawn by innovation and trying to do things differently in the healthcare system within a start-up global company. I didn't anticipate the pandemic, but it helped us undergo this hockey stick growth that everyone talks about, but most don't experience. I lived through that growth while also materially helping a lot of Canadians.
With Teladoc, I felt like a kid in a candy store because there are so many solutions that I know will benefit Canadians. I can think through the strategy of how to bring those to market, starting from a strong foundation of many years in the country already — there is always something to learn and solve for. The people can make or break your happiness, which is hard to test in the interview process, but try to test it because it's so important for overall mental health and success in your career.
What professional qualities/strengths do you think are critical and necessary for motivating and leading successful teams?
I come back to the sport for this — have a clear goal that the entire team can rally around, be surrounded by a team of diverse experiences and people so you can leverage each other's strengths and complement each other's weaknesses, win together/lose together, and be clear along that path of how you will achieve the goal and the necessary activities. I am a big believer in teaming, and it is no different in academia or business or life. If you're the PI who's writing the goals for the grant, you need to rally the team and the projects around achieving the goals so you can renew the grant. It's the same in business — these are very transferrable skills, luckily for me.
What are the most pressing concerns in your sector? Where are the biggest opportunities for growing business?
As we come out of this pandemic, we've spent a ton on healthcare, and we need to focus on how we deliver better value for money. We cannot continue to spend more and achieve the same outcomes. We actually need to spend less and achieve improved outcomes. In this pandemic, many people have been left behind – hospitals have been closed for diagnoses, surgeries, and follow ups. Now, not only are we burdened economically, we are burdened by a population that is probably in worse health. We know from Stats Canada that Canadians report a significant decline in having excellent or very good mental health over the pandemic from 68% (2019) down to 55% (July 2020). We are in an economic deficit and a health deficit. We must solve problems, approaching them in a different way, while still plugging into an existing health system. Classically, it's about partnering and teaming together with the different solutions across private health care organizations and companies to find a new way of working. Without the pandemic, we probably would have never adopted digital solutions to the extent we have today, which is unfortunate because, even before the pandemic, ~70% of Canadians said they want to see their clinician remotely, and only 4% had.
Our responsibility as people who work in healthcare is to determine how we use this momentum to really help Canadians materially with their health by testing out new models of care that we never thought were possible. The pandemic has proven to us that the impossible is possible when we work together.