Fundraising Challenge Launches in Support of the Faculty of Medicine's COVID-19 Response
Research, Faculty & Staff, Alumni, Giving, Partnerships, Inclusion & Diversity, Fundraising Challenge Launches in Support of the Faculty of Medicine's COVID-19 Response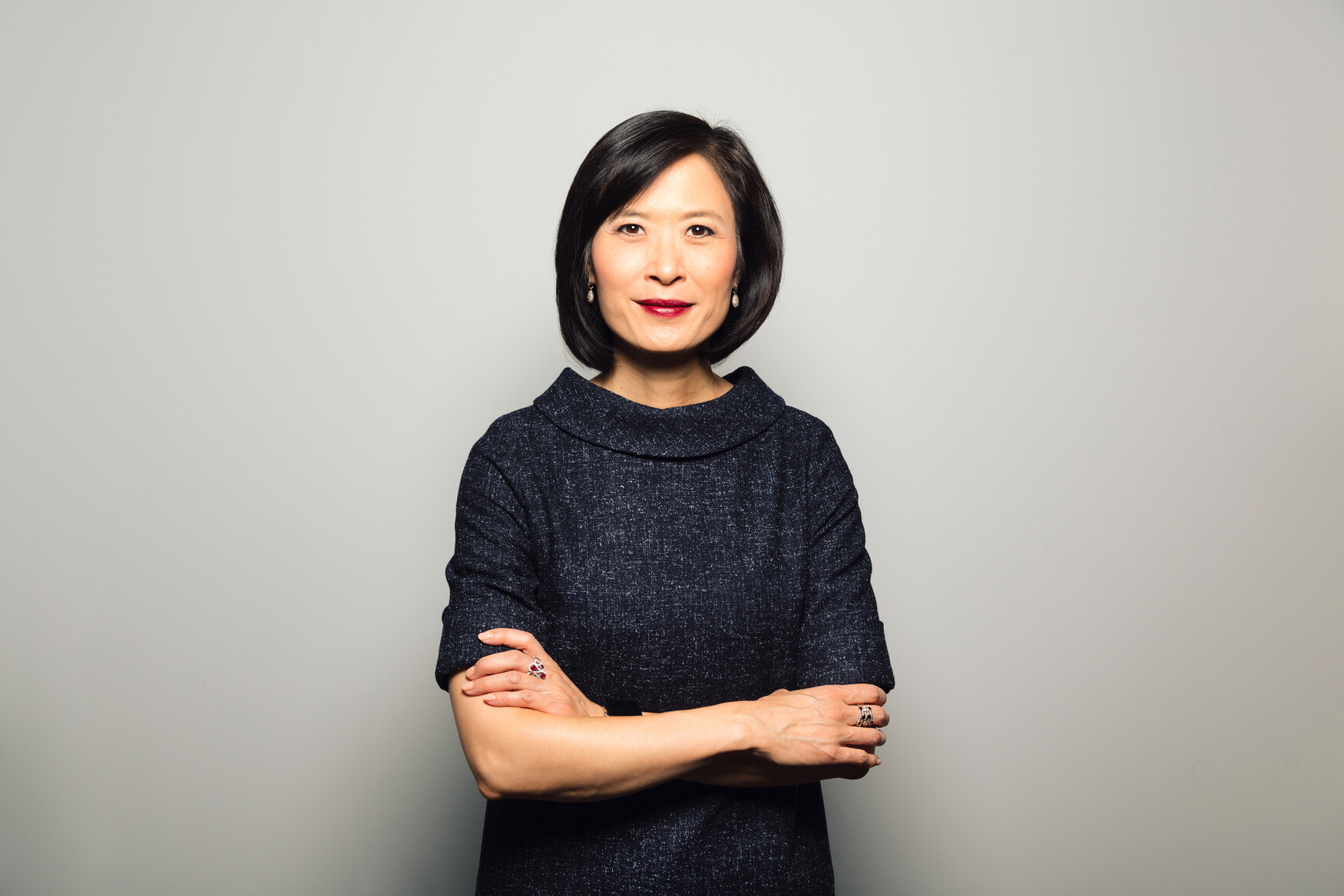 It began with a quest for a single box of face masks for a patient about to undergo chemotherapy and radiation therapy for cancer.
Fast forward a few weeks, and this simple search has transformed into the Masking Together Challenge — a large-scale fundraising campaign in support of the University of Toronto's Faculty of Medicine and its most urgent needs during the COVID-19 pandemic.
"My goal is simple. To protect our front-line health care providers," says Masking Together Challenge founder, Dr. Elaine Chin, MD '88, PGME '89 (Medicine), MBA '94. "We can ask my colleagues to work long hours and endure emotional stress. But we should not ask them to risk their own safety and lives, nor those of their families."
The campaign will support three key priorities in U of T's Faculty of Medicine — personal protective equipment (PPE) for health care workers, short-term accommodations for medical trainees who are front-line health care workers and may need to isolate from family or roommates, as well as urgent research into the SARS-CoV-2 virus and COVID-19.
"Sourcing PPE is still the most challenging project," says Chin, who is also the founder and medical director of Executive Health Centre — a Toronto-based precision medicine practice. "We first tried purchasing 5 million masks directly from a manufacturer in China but were outbid at the last minute. We're now looking to new manufacturers who have started making PPE in Canada. Restocking hospitals' supplies is critical."
Chin chose U of T as the beneficiary of this support because of the Faculty of Medicine's unique position and ability to make an impactful difference on a large scale.
"The Faculty of Medicine is unmatched in its reach and impact on health care, not only in our city of Toronto but our entire country, too," says Chin. "As the heart of the Toronto Academic Health Science Network (TAHSN), the Faculty is able to see the pandemic's whole picture, identifying gaps across the system and deploying resources exactly where and when they are needed most."
In addition to the search for PPE that launched the project, the Masking Together Challenge's two other funding priorities were selected following consultation with Faculty leaders on the areas of next greatest need.
"Based on the experience of other cities around the world, we anticipate up to 20 per cent of Toronto's health care workers — including residents and fellows — will be diagnosed with or investigated for COVID-19 within the next three months," says Chin. "If this happens, they'll need to isolate for up to two weeks — a challenge especially for physicians in training who often share their homes with family members or roommates. With our support, the Faculty can supply them with safe, comfortable hotel rooms to recuperate."
Chin also sees research as key to helping people through the COVID-19 crisis.
"While anything that furthers our understanding of the virus will be critical, our ultimate goal is to discover a vaccine for COVID-19," says Chin. "But the research needed to achieve these goals requires funding and resources. Through the Masking Together Challenge, we can help support U of T's expert scientists as they learn more about SARS-Cov-2 and develop treatments and tools to limit its impact."
The Masking Together Challenge has struck a chord with people and organizations across Toronto and has already raised more than $50,000 within the campaign's first 24 hours.
"We are so grateful to everyone for their support of the Masking Together Challenge," says Professor Trevor Young, Dean of the Faculty of Medicine. "As the COVID-19 pandemic continues to rapidly evolve, we are continually adjusting our efforts to solve new problems as they arise. The funds raised by the challenge are allowing us to do this essential work while keeping practitioners and patients safe."
As the past president of her medical school class and former chair of the Medical Society, Chin is also issuing a personal challenge to her classmates and fellow U of T Medicine alumni to contribute to the initiative.
"As health care practitioners, we know firsthand the critical impact we can make with support for PPE, short-term accommodations for trainees and research," says Chin. "We owe it to our peers on the front-lines to do everything we can to help in this crisis. I get it. I was scared. We were all scared when SARS hit Toronto. This COVID-19 pandemic is far more challenging. We are at war to defeat this virus, locally and globally. Let's meet this challenge together, demonstrating we care with donations that will make a triple impact."
For more information about the Masking Together Challenge, or to make a donation, please visit maskingtogetherchallenge.ca.