First Downtown Eye Clinic for Syrian Refugees Offers Free Screening
Students, Research, Education, Alumni, Faculty & Staff, Partnerships, Inclusion & Diversity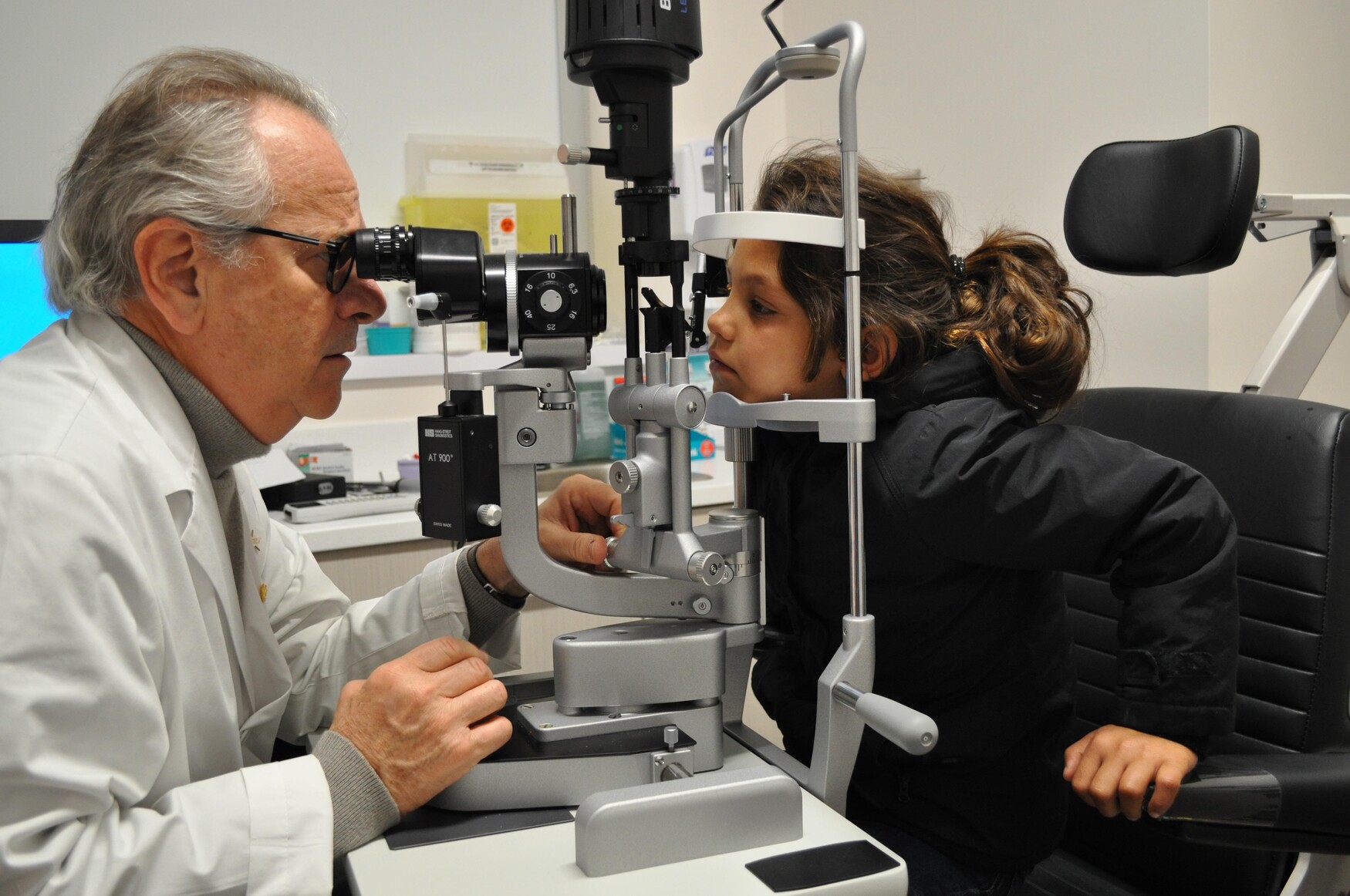 Volunteers from the University of Toronto and around the city came to Kensington Eye Institute last Saturday to provide free eye exams for refugees who have fled Syria's civil war.
The event was the fourth in a series of clinics for Syrian immigrants in the Greater Toronto Area, which have now provided eye care for almost 600 people, more than half of whom are children.
The clinics are the brainchild of Tarek Bin Yameen, a second-year medical student at U of T who started the effort last fall by partnering with refugee assistance organization Mes Amis and Dr. Myrna Lichter, a lecturer in U of T's Department of Ophthalmology and Vision Sciences.
Volunteers at the event, including dozens of U of T medical students and faculty along with Kensington staff, saw 113 patients and identified several for follow-up — 28 for vision correction and 12 for referral to a specialist. Those numbers were consistent with the other clinics.
"There is a really high need in this population," said Bin Yameen, whose family spent time in a refugee camp in Yemen before coming to Canada in 2001. "We've seen rates of visual impairment or disease of almost 35 per cent in our clinics, compared to less than 10 per cent in the general Canadian population."
Most refugees who come to Canada have vision care coverage for up to one year, but eye exams are often not top of mind for them. "They tend to be focused on other things, like finding housing, food and employment," said Lichter, who is also an ophthalmologist and researcher at St. Michael's Hospital. "And they have mountains to climb just to access basic screening, from different customs and language to health literacy, transportation and not knowing where or how to find services."
Many of the families are large, which makes transportation a particular challenge. Some families who came to the Kensington clinic live downtown but many were on the outskirts of the city or further; some were from as far as Burlington and Hamilton, and Mes Amis coordinated buses and taxis for them.
About half the families who attended had arrived in Canada in the last few weeks, and many had never received eye care. Staff were able to provide a full range of tests and quick diagnoses at the Kensington facility, which includes a new and well-equipped space that opened in January.
"We were very proud and glad to support this initiative," said Ann Lvin, an ophthalmic technologist at Kensington and a graduate student at the Institute of Health Policy, Management and Evaluation. "So many people here stepped forward to help out, and many patients were very positive about their experience and extremely grateful."
Lvin and clinic staff diagnosed several cases of eye disease, including one child with neuroblastoma who was quickly referred to a specialist at The Hospital for Sick Children. "That was a huge find that could save the child's vision and more," said Lvin. "We saw a lot of interesting pathology."
Bin Yameen and Lichter hope to present and publish research based on the clinics over the next year or two, which they believe will be the first scientific investigation on the health of a refugee population in Canada.
Meanwhile, they will continue to partner with Mes Amis to host more clinics until summer. And with new funding in the works, they plan a scale-up to include refugees from other countries over the next year, in the GTA and Kitchener area.
"Many asylum seekers are coming to Canada and to Toronto in particular," said Bin Yameen. "Our model is tried and true, and we really see the value in partnering with resettlement agencies, so we want to role this out in a larger way."
Lichter said she has been deeply moved by how many people have chosen to help with the clinics, and that people who get involved are often glad they did. "It puts a face to a problem, so these refugees aren't just numbers," she said. "In a world with so much bad, this will make you feel good."