Cultivating Moral Courage
Students, Research, Education, Alumni, Faculty & Staff, Giving, Partnerships, Inclusion & Diversity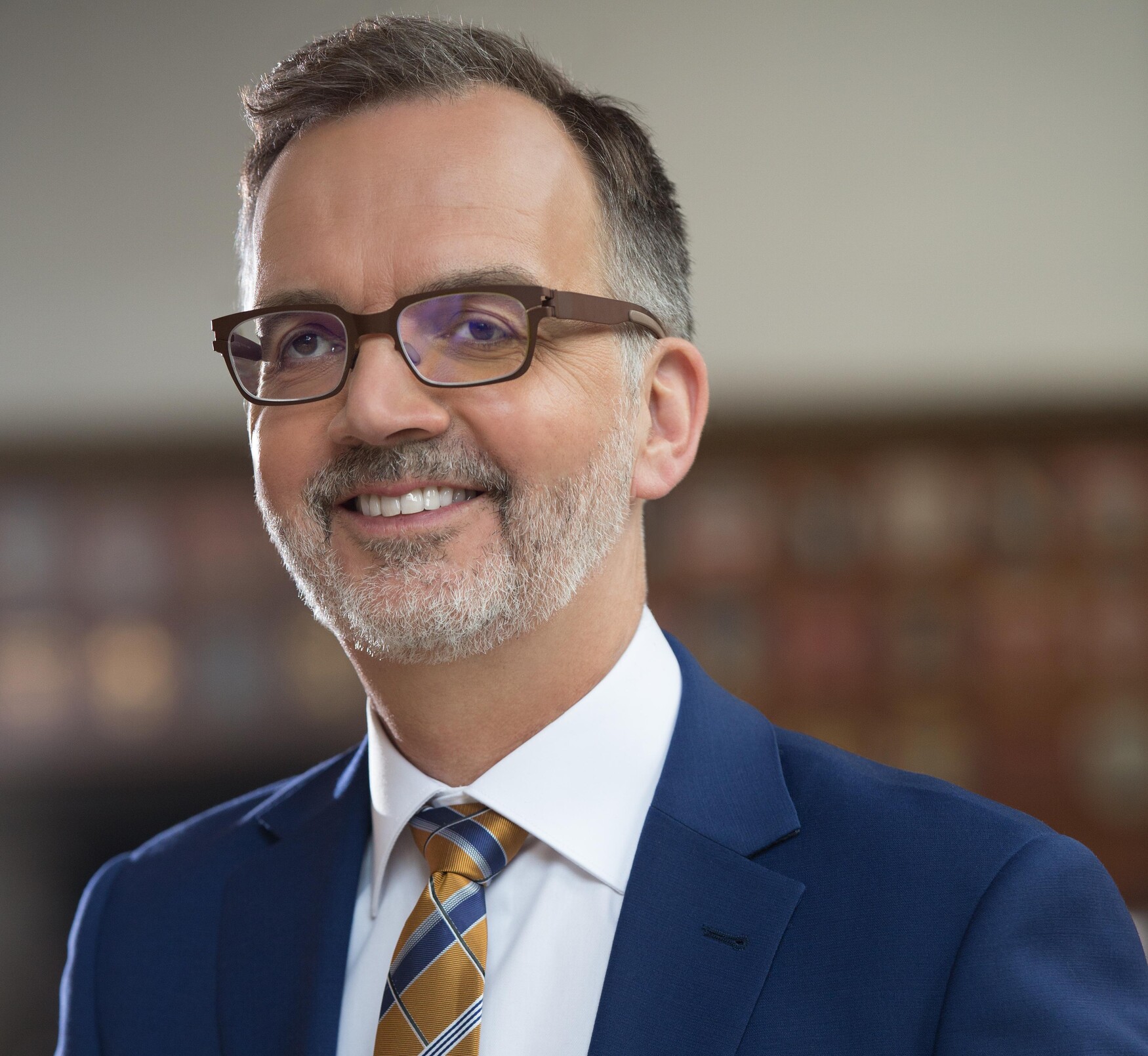 "Memory has become a sacred duty of all people of goodwill."
— Nobel laureate Elie Wiesel

Living in Canada in 2020, as a physician and academic leader, I know how protected and fortunate I am as a white male with economic advantages. Recognizing the privilege I hold brings a sense of responsibility at a time of increasing polarization and violence around the world. Our Faculty and the medical profession are also now beginning to confront the practices and structures that have perpetuated harm through discrimination, bullying, inequitable care — and worse.
Next week, for the first time in our history, our second-year MD students will formally examine one of the darkest chapters in history, the Holocaust, and the explicit role that physicians played in the dehumanization of Jews, unethical medical experimentation, torture and mass murder.
Between 1941 and 1945, 11 million civilian non-combatants across Europe were systematically murdered, including 6 million Jews, 250,000 differently abled individuals, 200,000 Roma, thousands of Jehovah's Witnesses, gay men, Black people, and political opponents, along with millions of Eastern European civilians.
While this topic is deeply unsettling, we believe that understanding the darkest parts of the history of medicine — in all of its unsanitized, grotesque forms — is critical to developing moral courage and integrity as a physician. [1]
Our students will navigate an introduction to this difficult terrain with some skilled guidance.
Dr. Ariel Lefkowitz will outline the historical context and physician involvement in the Holocaust. Dr. Lefkowitz, an internist at Sunnybrook and Mount Sinai hospitals and grandchild of Holocaust survivors, worked closely with with MD students Jordynn Klein and Jane Zhu, as well as Erika Abner, Faculty Lead, Ethics and Professionalism for the MD Program, to develop a robust learning module and lecture that will complement a panel discussion exploring a range of ethical issues.
Prof. Lisa Robinson, Associate Dean Equity, Diversity and Inclusion, will moderate the panel with Psychiatry Prof. Lisa Andermann (herself the child and grandchild of Holocaust survivors) and Prof. Gianni Lorello of Anesthesia and Pain Management, both EDI leads for their departments, along with renowned Holocaust educator Pinchas Gutter, who lost both parents and survived six Nazi concentration camps as a child. His life embodies Elie Wiesel's notion of "memory as sacred duty;" these students will not soon forget Gutter's harrowing story.
From the personal to the political, the literature and legacy of the Holocaust has given rise to many important ideas in modern ethics, social justice and the psychology of trauma.
There are many lessons for medicine in research ethics, resisting government practice, understanding intergenerational trauma, and actively guarding against dehumanizing discourse. We know that disparaging words, often based on harmful stereotypes, are what begin to make it easier to treat people as less than human or as undeserving of sympathy or basic human rights.
Consider the ongoing shame of forced sterilization of Indigenous women in Canada, or the malnutrition and starvation that Indigenous children were subject to in residential schools. These were not individual ethical lapses, but systematic racist approaches supported by leaders of the day. Physicians and physicians-in-training must be vigilant that the discourse around our patients and colleagues can never lay the groundwork for such unethical actions against any group or individual.
The lessons of antisemitism are themselves bound up in over 2,000 years of scapegoating and stereotyping that continue to place Jews in peril, even in a peaceful, modern democracy like Canada. Antisemitism is a unique form of discrimination in that it portrays Jews not only as "less than" but also as "more than" — wrongfully portraying them as more privileged than they are, richer, more powerful, subversive and untrustworthy, self-serving and unworthy of sympathy — and even falsely accusing them of pulling the strings of the world to control world governments and economies.
I want to underscore the University's Statement on Human Rights — and the Faculty's explicit commitment — that any language or behaviour that is antisemitic, Islamophobic or racist of any kind is not tolerated anywhere at the Temerty Faculty of Medicine. The harm is real, the effect is lasting and the outcome is potentially lethal.
And the time to teach these lessons is now. In addition to our MD student session, the OMA is sponsoring a talk called Medicine and the Holocaust — the Time to Teach, presented by Doctors Against Racism and Anti-Semitism on November 10.
I encourage all our faculty, staff and learners to examine the lessons of history and reflect on our own moral courage.
How are you working to recognize and correct injustices around you? How will you confront the moments, large and small, that erode the inherent rights of your patients, colleagues and students?
Cultivate your moral courage. And remember the lessons we must never forget.
Trevor Young
Dean, Temerty Faculty of Medicine
Vice Provost, Relations with Health Care Institutions 
[1] Excerpted from e-module written by Drs. Lefkowitz and Abner.