Coming to the Table for Cancer Research
Research, Partnerships, Education, Giving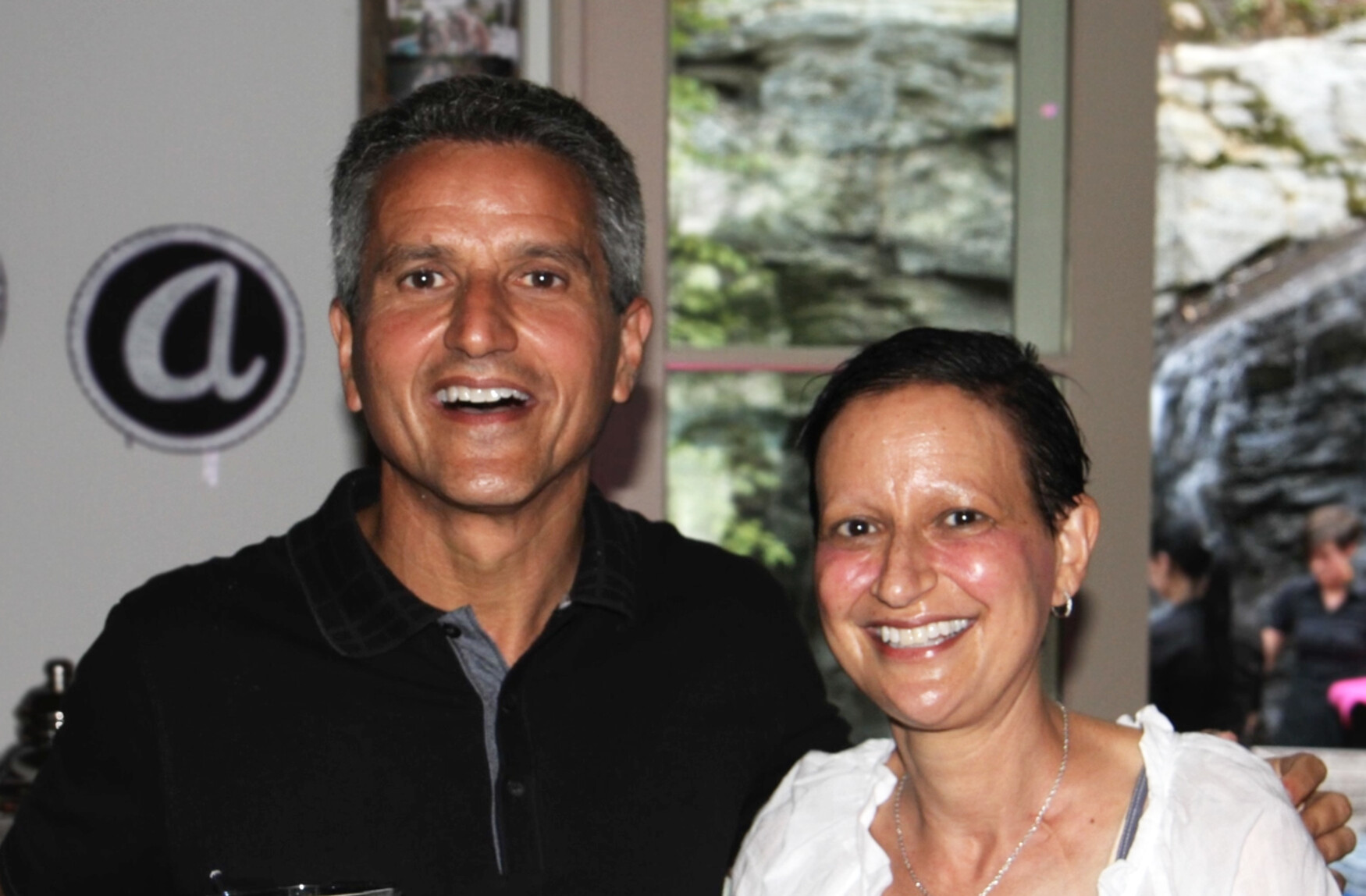 The annual Hold 'em for Life Charity Challenge brings business leaders together to raise vital funds for cancer research at the University of Toronto and its affiliated hospitals.
When his sister Katie was first diagnosed with breast cancer, real estate developer Andrew Hoffman took it as a call to action. Hoffman, the CEO of CentreCourt Developments, partnered with Tony Reale, a managing director at BMO Capital Markets, to launch an event aimed at raising funds for cancer research.
Together, they created the Hold'em for Life Charity Challenge, a platform for industry leaders to come together for a gala evening in support of cancer research. The title of the charity reflects the event theme: Texas Hold'em poker, played in an authentic Monte Carlo-style atmosphere. There are two events each year, one for real estate industry professionals and one for those in the asset management sector.
More than $33 million raised in just over a decade
Since its creation in 2007, Hold'em for Life has donated more than $33 million to cancer research across the GTA, supporting new discoveries in genetics, molecular medicine and breast cancer risk factors, and have increased the University's capacity to train young researchers. Highlights include a chair in prostate cancer research, life-saving breast and prostate cancer treatments, and a PhD fellowship program.
Supporting oncology clinician-scientists
This year, Hold'em for Life made a transformative $16.4 million commitment to the University of Toronto's Faculty of Medicine and partner hospitals, and established the Hold'em for Life Oncology Fellowship Program. Worth $50,000 per year, the Hold'em For Life Fellowships are open to U of T clinical residents and fellows who are also pursuing cancer research at any of U of T's nine fully affiliated teaching hospitals.
"When you're building a business, it all comes down to having great and dedicated people. In exploring how we wanted to earmark our future donations, we were excited by the opportunity to invest in the young medical talent dedicating their lives to cancer research and clinical work. Developing the fellowship program was a perfect fit," says Hoffman. "Our gift reflects how industry can come together and make a difference. And having the program under the umbrella of U of T's Faculty of Medicine is something we all feel good about."
Investment in U of T and Partner Hospitals
"We are incredibly grateful for Hold'em For Life and its volunteers for making this transformative commitment to the next generation of oncology clinician-scientists," says Trevor Young, Dean of the Faculty of Medicine. "The gift will allow young scientists to unlock the potential of new diagnostics and therapeutics and improve personal care. It's also a major investment in the research and clinical medicine powerhouse formed by U of T and its hospital partners."
In total, 46 Hold'em Fellowships have already been awarded. Recipients hail from Canada, Finland, Ireland and Brazil, meaning talent will both stay in Canada and go back to other countries, creating a ripple effect of shareable, global knowledge.
"We are so pleased to be a partner in this incredible initiative to invest in the young trainees who are advancing our understanding and treatment of various cancers," says Michael Burns, President & CEO of the Princess Margaret Cancer Foundation. "This tremendous gift to our hospitals will have lasting impact here in Toronto, across Canada and globally."
Louis de Melo, CEO of Sinai Health Foundation says, "In a short time, Hold'em for Life has built tremendous capacity for cancer research across Toronto-area hospitals. We're so very fortunate to once again be a beneficiary of the charity's efforts to support the very best clinician-scientists in Toronto."
For Hoffman, he looks forward to increasing the fundraising efforts and the amount of funds available to the fellowship program and is exploring other industry sectors that wish to embrace the Hold'em for Life model. "Volunteers with a shared passion can make great things happen," he says. "We're so pleased with the impact our charity has had on causes that are important to us, and we are grateful to U of T and the hospitals for working with us to design a program that will ultimately benefit clinician-scientists and cancer patients here in Canada and around the world."