Chika Oriuwa: UofTMed's Class of 2T0 Valedictorian, Poet, Writer, Activist
Students, Research, Education, Alumni, Faculty & Staff, Giving, Partnerships, Inclusion & Diversity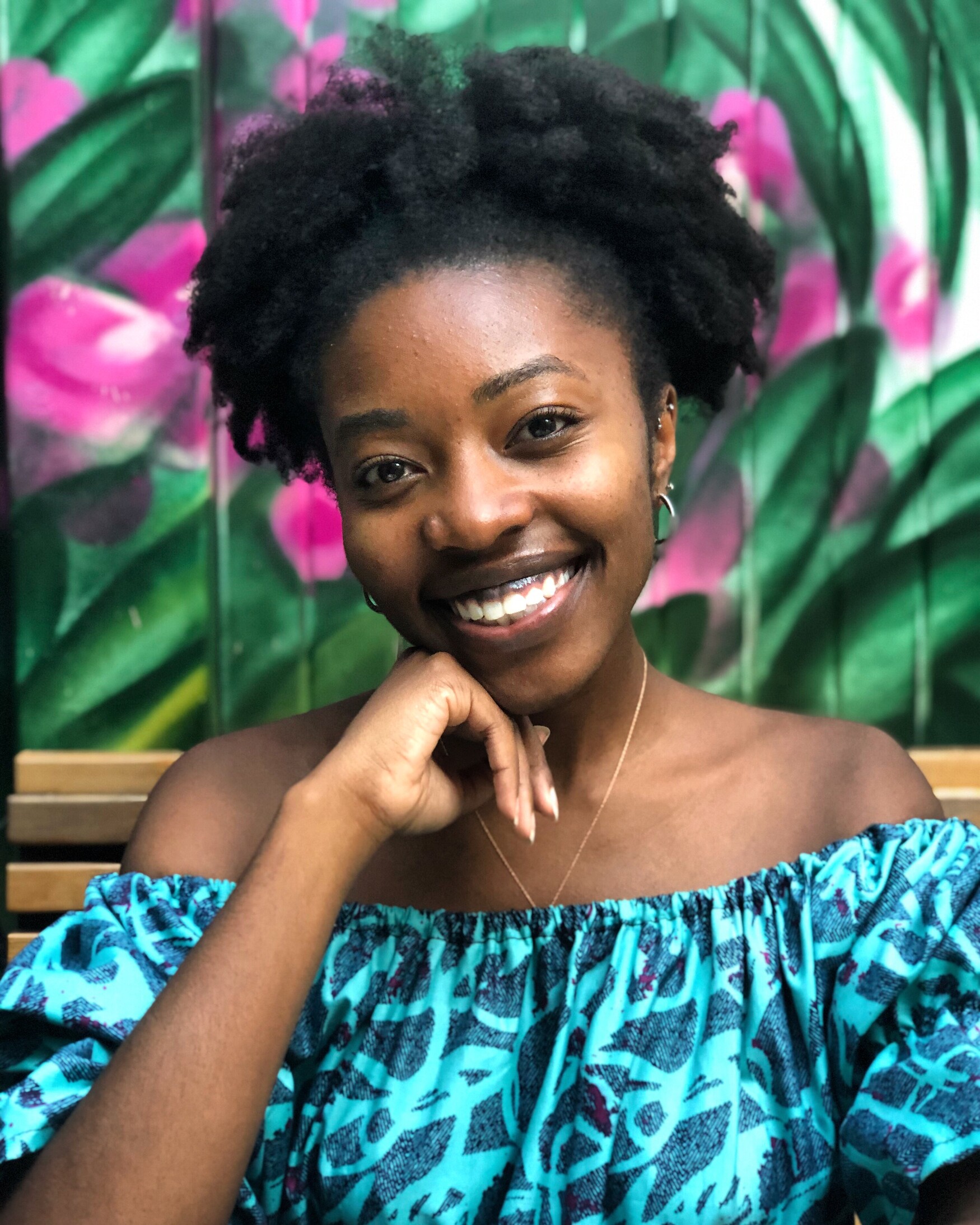 When she started medical school at the University of Toronto in 2016, Chika Oriuwa didn't expect to be the only Black student in her class. She also didn't expect this reality to catapult her into four years of advocacy, speaking engagements and media attention — paving the way for her to be named class valedictorian last week.
"My medical school experience was definitely underscored by my experiences as a woman of colour," says the soon-to-be Dr. Oriuwa. "I never thought that when I started medical school a huge part of my narrative would be wrapped around being an advocate and bringing attention to equity, inclusion and diversity within the curriculum and just within life in general."
That narrative led to new opportunities. "It has opened so many doors," Oriuwa says. "And it made me recognize my passion for advocacy. I've always loved advocacy, but for me, this has made it a lot more concrete and tangible and it showed me the kind of doctor I want to be."
"There's a certain weight that comes along with this title that didn't really hit me until I fully came to realize and appreciate the gravity of this. It's a big honour and I'm so grateful," she says.
Yezarni Wynn, Oriuwa's classmate and a class of 2T0 co-president, was thrilled to hear she was selected valedictorian. "I believe our class chose Chika for her tenacious advocacy for inclusion and diversity in medicine — something visibly lacking in our class when it was identified she was the sole black student in it," says Wynn. "Chika represents a shift in the way we look at leadership in medicine and I think our class recognizes the overdue need for this change."
But this is a bittersweet moment, as the COVID-19 pandemic has made it impossible for graduating students to walk across the convocation stage together and for Oriuwa to deliver her valedictorian speech live to hundreds of familiar faces, friends and loved ones. Nonetheless, Oriuwa says, "I'm excited and a little bit nervous, but very grateful to do it. Unlike any other class, we're faced with such a terrifying time to start residency. I want my speech to leave them feeling empowered, emboldened and ready to face what's coming up. We are ready for this. We were made for this."
The class of 2T0 has no doubt Oriuwa's speech will leave them moved and inspired, whether they're listening to it from the seats in convocation hall or from their living room couch. "Chika is well known for her impactful spoken word poetry and I think our class can anticipate an incredibly powerful and thoughtful send-off from her speech," says Wynn.
And speaking to big crowds is something Oriuwa loves. Although she's always been a writer and poet, Oriuwa says she rediscovered her passion for public speaking in medical school.
For International Women's Day in 2018, Oriuwa delivered a keynote speech at Women's College Hospital. The organizer of the event told Oriuwa she's never had such an overwhelming response to a speaker at the hospital. The audience was captivated — there were people sitting on the floor, standing in the aisles and at the back of the auditorium to hear her speak.
It was a pivotal moment for Oriuwa and one she will always remember. "At that moment, I recognized I have the potential to really affect change in this field and in society," says Oriuwa. "And from that day on, it was a great responsibility that I knew I could never take for granted. I needed to be exceptional. And exceptionally careful and responsible and do my due diligence at every point, at every turn. It was the absolute best experience."
Being an integral part of the Faculty's Black Student Application Program (BSAP) and Black Medical Student Association (BMSA) was an equally unforgettable experience. Oriuwa explains that her work on these initiatives has been the springboard for every piece of advocacy she's done in the past four years. She says, "Everything circles back to the fact that I firmly believe we need to integrate and place value on diversity in our medical education and have that reflect in the student body."
BMSA Co-President Semir Bulle explains Oriuwa was pivotal in helping pave the foundation for other Black medical students to follow in her footsteps. "Chika is absolutely amazing! From her constant support to her effortless leadership, she sets the bar so high in everything she does," says Bulle. "I hope she understands how much she means to us being here and we will make her proud as we take the BMSA to the next level and truly change the face of medicine."
Mentorship is at the core of everything Oriuwa advocates for and it's what got her through medical school. "I've had some amazing mentors at the Faculty of Medicine. Among them, Drs. Onye Nnorom, Lisa Robinson and Pier Bryden," says Oriuwa. "They have been instrumental to my success within medicine and advocacy. They've taught me so many things about how to be a doctor that I wouldn't have learned in the classroom and have shaped who I am today — especially when it comes to how I navigate medicine as a Black woman."
When it comes to mentoring others, Oriuwa explains it's one of her top priorities. "Everything I do, I do with the spirit of mentorship," she says. "Whether it's being a mentor for young Black Canadians or connecting them with mentorship opportunities that will help them excel at whatever it is they choose to do. I believe mentorship is the key that unlocks the doors of opportunity."
Oriuwa credits one of her mentors, Dr. Pier Bryden, as being a big part of the reason she chose to pursue a residency in psychiatry. Although she was convinced she wanted to be an internist through most of medical school, Oriuwa fell in love with psychiatry when she realized it was the perfect combination of medicine and advocacy she was looking for all along.
"I've never felt more myself than I felt when I was doing my psychiatry rotation," Oriuwa says. "It was the perfect marriage of medicine and advocacy and who I am outside of medicine. Psychiatric patients are some of the most vulnerable and marginalized in medicine. I've always believed I was called to protect and safeguard society's most marginalized. So for me, once it clicked, it was a no brainer."
Dr. Bryden agrees that psychiatry is the perfect fit for Oriuwa. "Canadian psychiatry needs Chika. With her exceptional intelligence and breadth of understanding, her commitment to learning and inquiry, and to systems-level leadership, and advocacy for the underserved — she will be a force for greatly needed change in our profession."
Although starting residency in the middle of a pandemic is daunting, Oriuwa believes if anyone's up to the task, it's her classmates. She describes them as innovators and people who think outside the box. "That's been emphasized throughout this pandemic, where I've seen people in my class step up in ingenious and creative ways to support our front-line workers," says Oriuwa. "They're super creative and brilliant doctors, but they're also innovators and I think they're game changers. I'm excited to see what my class will do in the future because I know I'm in the company of people who will certainly change the face of medicine."
One of the biggest lessons Oriuwa learned in medical school is that physicians are just human beings helping other human beings. "I'm not better than anyone else for doing this work," she says. "This is simply the work that I believe I should be doing. This is how I want to spend my life — it's an honor and a privilege."
As for her mentors, they're confident Oriuwa will continue to do an exemplary job. Vice Dean of U of T's MD Program, Patricia Houston says, "Chika is a gracious, generous and gifted student who has had a significant impact on her fellow students, the faculty and staff and our program. I know she will be health systems leader as she progresses in her career and I look forward to calling her my colleague."
Dr. Nnorom says she couldn't be more proud of Oriuwa and all that she's achieved. "Chika proved that despite the numerous barriers that must be overcome in order to speak truth to power, it is possible to succeed and thrive as a Black woman with full authenticity in the field of medicine," says Nnorom. "This is inspiring to everyone who believes in equity — both young and old. It's hope. It's power. It's beautiful."
Medical school may be over, but Oriuwa's passion for advocacy will never falter. "Most of my advocacy is about being able to build up a community of black doctors and support traditionally underrepresented groups," says Oriuwa. "I see what newer generations of Black medical students have — Black classmates— and it's something I never had. But that makes it worth the journey for me. My dream is that no student will ever be the only Black person in their class. And I will continue to do everything in my power to make sure it doesn't happen again."