Bringing Art into Cancer Care
Alumni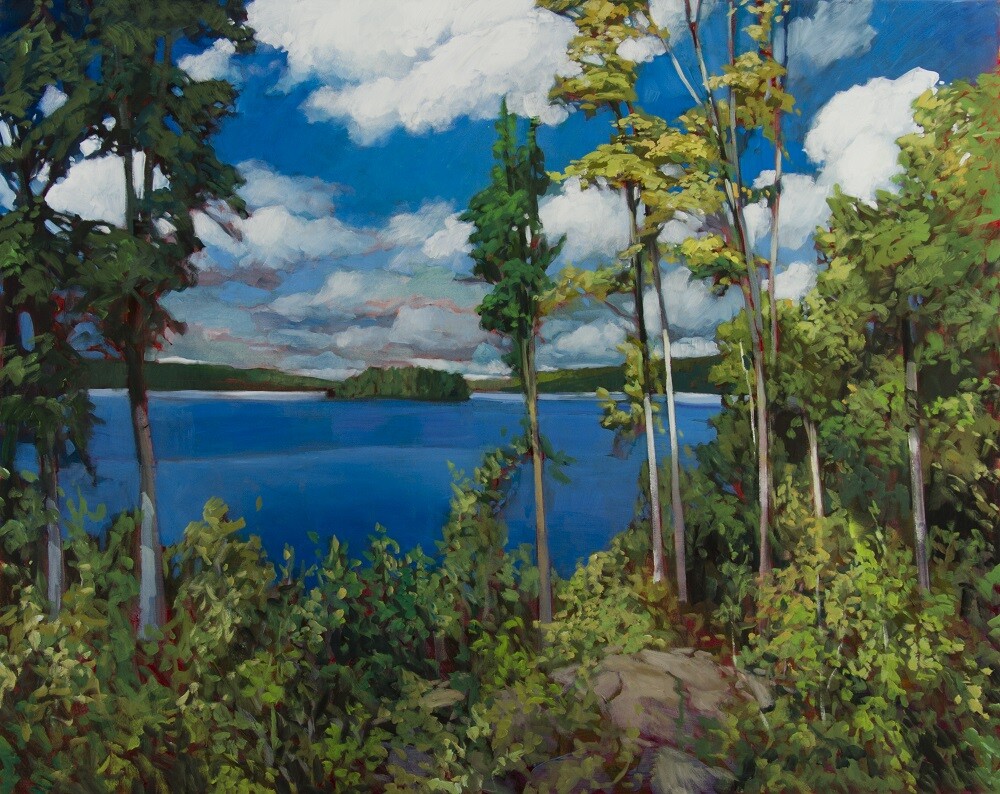 A new charitable foundation will bring more hope and healing into cancer treatment units in hospitals across Ontario — by way of art. Professor Michael Weinberg (MD '90, PGME '95), a U of T alumnus and division lead of plastic surgery at Trillium Health Partners, recently launched the ArtWorks for Cancer Foundation. He tells Faculty of Medicine writer Carolyn Morris about the non-profit organization and his vision to bring art into cancer care.
Why did you decide to start ArtWorks?
I'm obsessed with Canadian art. I'm a collector as well as a Board Member and Chair of the Arts Advisory Committee of McMichael Art Gallery. And while our hospital oncology units offer great care, they tend to be aesthetically dull and uninspiring places, offering little comfort. I also have many friends (most of whom are also U of T grads) who have been deeply touched by cancer and wanted to make an impact on the lives of others who have had similar experiences. In talking about how to do this, we came up with the idea for ArtWorks.
How is art important to you personally?
Art is my life — outside of my work and my family. I have approached art in the same obsessive and studious way I studied medicine. My wife is a physician and an artist, and we have a deep and focused collection of historical Canadian female artists.
Did art play a role at all in your experience as a student at U of T?
It didn't play a role in my education and I think that's a gap. I make sure that all residents and med students in my rotation know the Group of Seven. They also have to pick their favourite Group of Seven painting and discuss it with me.
How does art transform health-care spaces, in your experience?
Art transforms clinical areas into warm, hopeful and healing spaces. It offers the patient an opportunity to escape from the immense pressures associated with cancer. Imagine, instead of a blank wall you get to look at this great Philip Craig painting. The art speaks for itself.
How does ArtWorks work — how can people get involved?
We accept art donations and we work with hospitals to curate their spaces. People can get involved by helping us find great art, and by donating it to the foundation so that we can find a good home for it, and make the cancer hospital experience more hopeful.
Find out more about ArtWorks for Cancer