$40M to Modernize Medical Sciences Building
Education, Faculty & Staff, Research, Students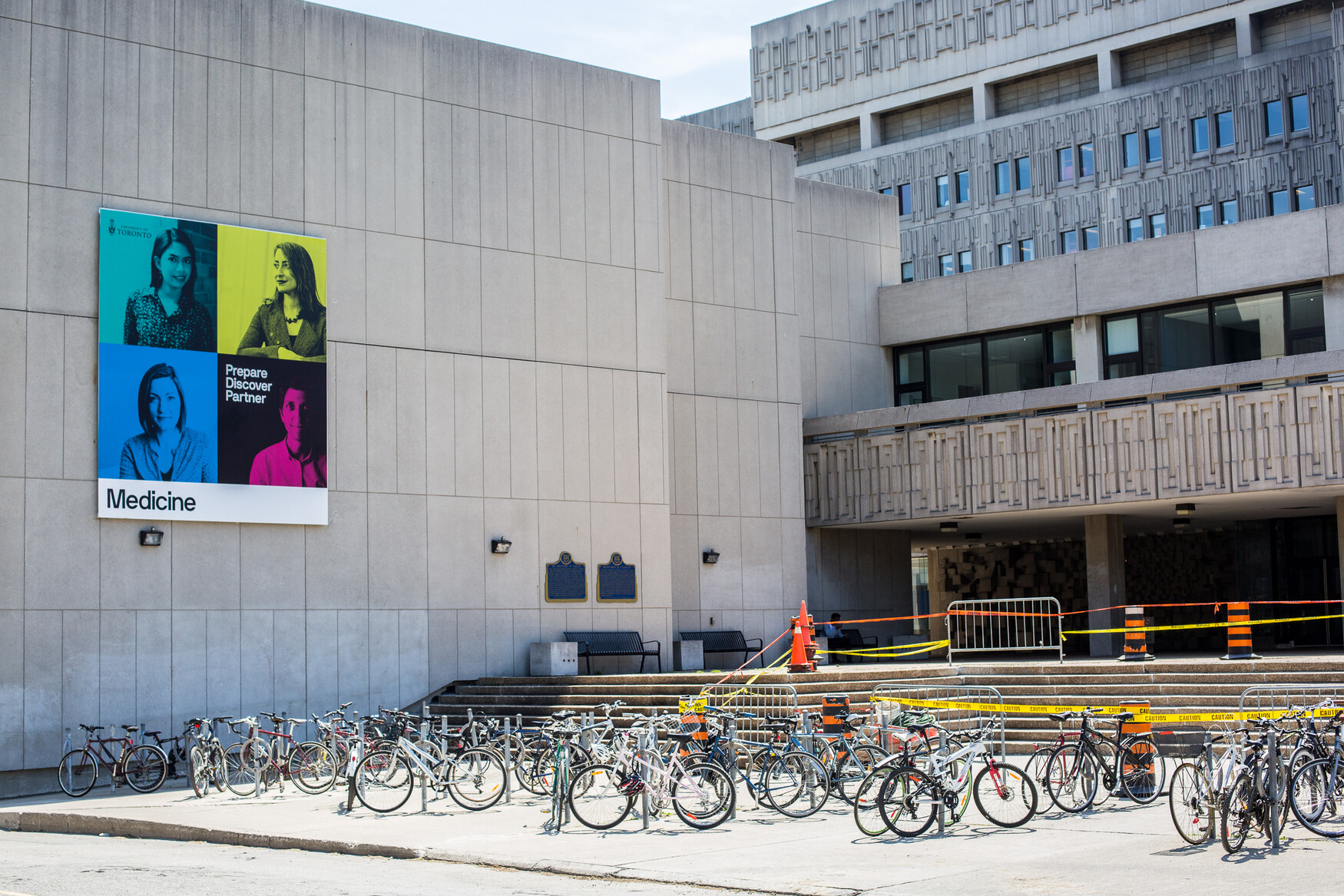 "Not a moment too soon."
That's the reaction from Professor Trevor Young, Dean of the Faculty of Medicine, to news announced today that a comprehensive $40M renovation – part of the $190M campus-wide Lab Innovation for Toronto (LIFT) project – will bring facilities in the Medical Sciences Building (MSB) into the 21st century.
"The state of our infrastructure at MSB belies our position as one of the Top 12 medical schools in the world," said Young, noting that more than 270 researchers across eight departments will benefit from laboratory renovations to be completed over the next two years. "U of T Medicine is highly productive in fundamental research. This investment is critical for us to offer students high quality training opportunities and to drive the research advances that keep us competitive on a global stage."
Built in 1969, the Medical Sciences Building (MSB) on King's College Circle is a notable example of Brutalist architecture with its linear concrete façade, sprawling floorplates and a warren of laboratory and teaching spaces to accommodate the scientific and academic needs of the time.
Nearly 50 years later, those facilities can no longer support the kind of high level, multidisciplinary research for which U of T is renowned. MSB laboratories are limited by their cloistered design, which prevents cross-pollination of ideas and interferes with ongoing scientific collaboration. While still functional, many labs are worn and outdated and lack sufficient ventilation and emergency power for today's core infrastructure such as ultra-low temperature freezers.
In addition to upgrading critical infrastructure related to power, cold rooms, lab benches, flooring etc., this investment will modernize the Faculty's anatomy teaching labs, which will improve the learning experience for approximately 2,500 students from a range of disciplines each year.
As well, a key piece of research equipment – a 1GHz Nuclear Magnetic Resonance (NMR) machine, only the second in the world – will be able to be installed thanks to structural slab reinforcements and other improvements to house the heavy machine. NMR is a powerful imaging technique for scientists to investigate the biochemical complexities of the cell at the molecular level. This detailed research contributes to our understanding of how healthy and unhealthy cells function in our bodies; knowledge that can open targeted new avenues for disease diagnosis, treatment and prevention.
 Renovations are under way and will be completed by mid-2018.