"We Sing That They Shall Speak": Ontario Barbershoppers' Enduring Impact on U of T Speech-Language Pathology
Students, Faculty & Staff, Giving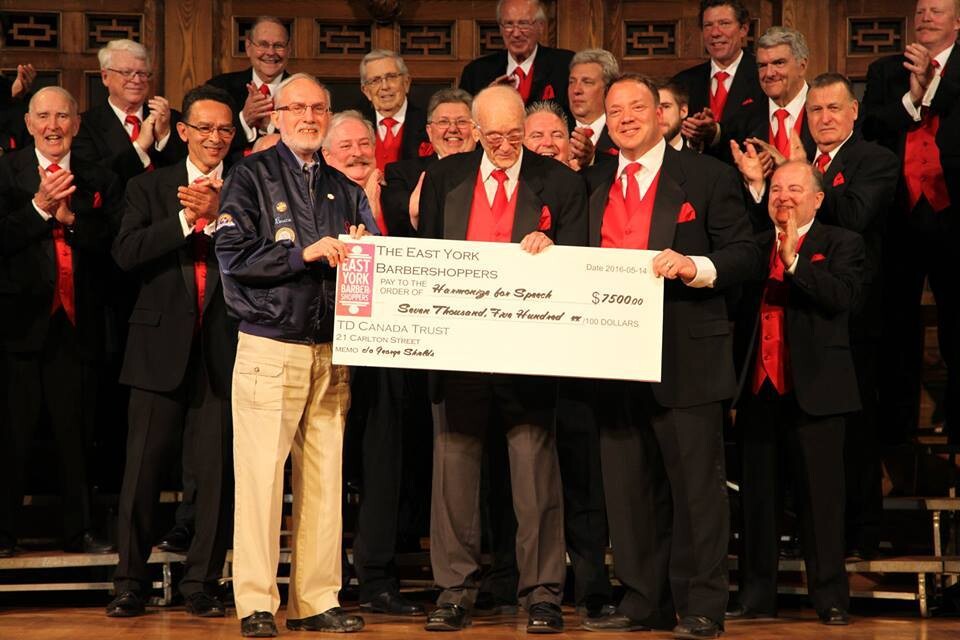 At first glance, speech-language pathology — the health science specialty that assesses and treats communication and swallowing conditions — doesn't seem like it would have much to do with an association of barbershop singing enthusiasts. Yet, at the University of Toronto's Temerty Faculty of Medicine and other academic institutions throughout Ontario, the two have been deeply intertwined for nearly four decades.
In 1977, the Ontario Barbershop Harmony Society launched its charitable arm — Harmonize for Speech (H4S). Entirely volunteer-run, H4S has raised more than $5.5 million for various speech and language institutions across the province, including U of T's Department of Speech-Language Pathology (SLP).
"We knew how important it was that children with speech disorders were getting help," says George Shields, H4S's founder and co-chair. "Speech pathologists were sorely needed, and we really appreciated what U of T was doing."
"I remember a woman who heard her child say 'I love you' for the first time after receiving speech therapy," recalls Rick Snoulten, a fellow barbershopper and H4S trustee-at-large. "It's very rewarding when you can do something to help someone in such a meaningful way."
Today, it's difficult to remember a time when Harmonize for Speech was not involved with the University of Toronto's Department of Speech-Language Pathology. Its support has impacted multiple generations of SLP leaners and faculty members — funding scholarships and student awards, textbooks, as well as a clinic space named in the organization's honour.
"Communication is one of the most distinguishing characteristics that makes us human and that makes society work in general," says Pascal Van Lieshout, the department's chair.
"Challenges with speech can have a major impact on a person's quality of life. H4S is helping us and other programs in Ontario raise awareness about our clinicians' impact and our profession's relevance in treating people with speech, hearing and swallowing problems."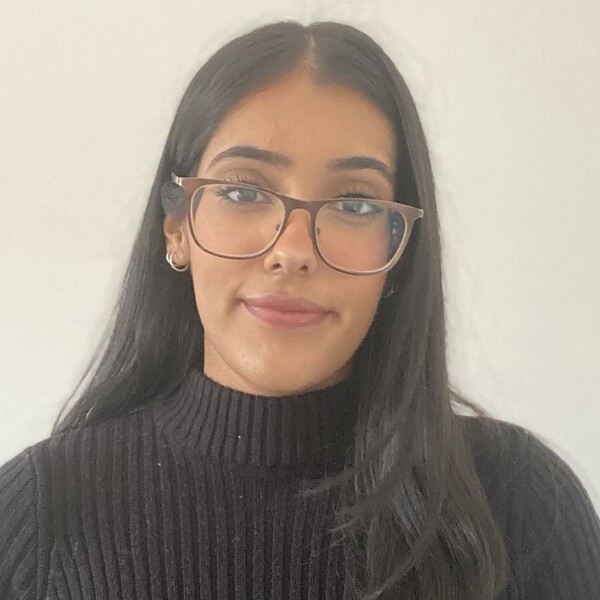 Current SLP student, Ivneet Gill has experienced the impact of H4S's support firsthand. In 2022, she received the Harmonize for Speech Award to support the first year of her Master's of Health Science studies in the Speech-Language Pathology Program.
"When I heard that I had received the Harmonize for Speech Award in recognition of my efforts, I felt honoured and beyond grateful," says Gill. "I was working while attending school and as a result of this generosity, I was able to cover part of my outstanding tuition. Now, thanks to Harmonize for Speech, I am looking forward to working with diverse populations in the field of SLP."
"Scholarships are important to attracting the strongest students. For students, receiving financial support is critical and can influence their decision to stay in Toronto," says Van Lieshout. "I think students value the fact that they are being acknowledged by our donors. It shows appreciation for the work they're doing and for the commitment they have to our discipline."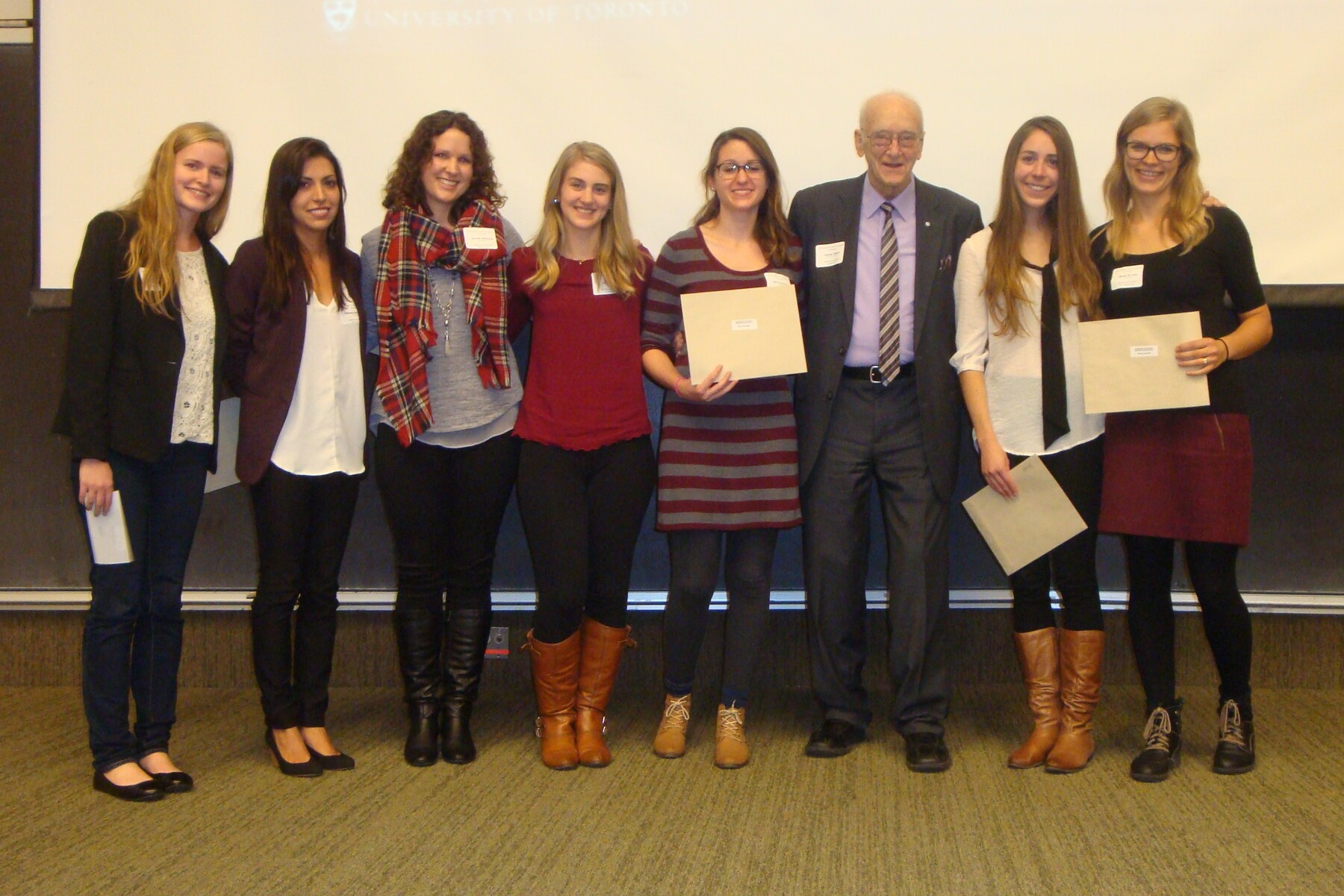 "Prior to the pandemic, George would come in and hand out textbooks in person. The students always loved that," recalls Rosemary Martino (PhD '04), a professor and graduate coordinator in the department and Canada Research Chair in Swallowing Disorders. "George has told me that he often encounters speech pathology alumni who still have that book with the H4S sticker on the front."
In addition to financial support, H4S has also made sharing the gift of music with U of T speech pathology students a beloved annual tradition. Barbershoppers from the organization have performed at every student graduation and award ceremony for years — even shifting online during the pandemic.
First-year SLP students have also begun reciprocating these performances — preparing a special musical presentation for Shields, Snoulten and their fellow H4S volunteers at the annual awards ceremony.
"When you see what we're helping to accomplish it's wonderful," says Shields.
"H4S's support is a big endorsement for our students," says Martino. "They take pride in the fact that they're being applauded and supported in their training. That's a big deal."
"The reward is incredible," adds Snoulten. "It comes back to help you, what you put out there."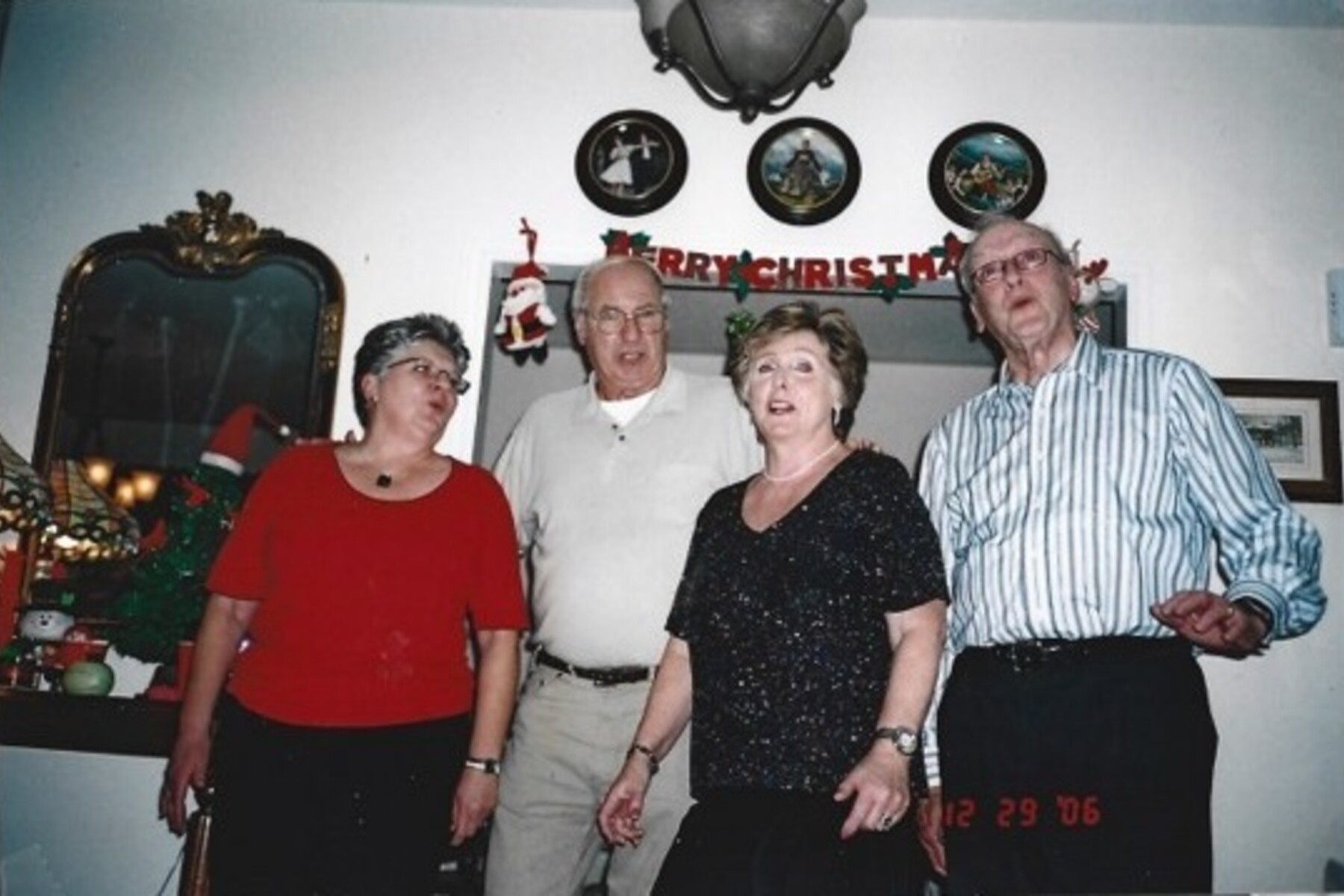 "We Sing That They Shall Speak"
Written by Clarence Burgess, of the East York Barbershoppers, "We Sing That They Shall Speak" has become an anthem for the entire Barbershop Harmony Society and Harmonize for Speech, which raises money to support speech and language institutions across Canada.