SMP History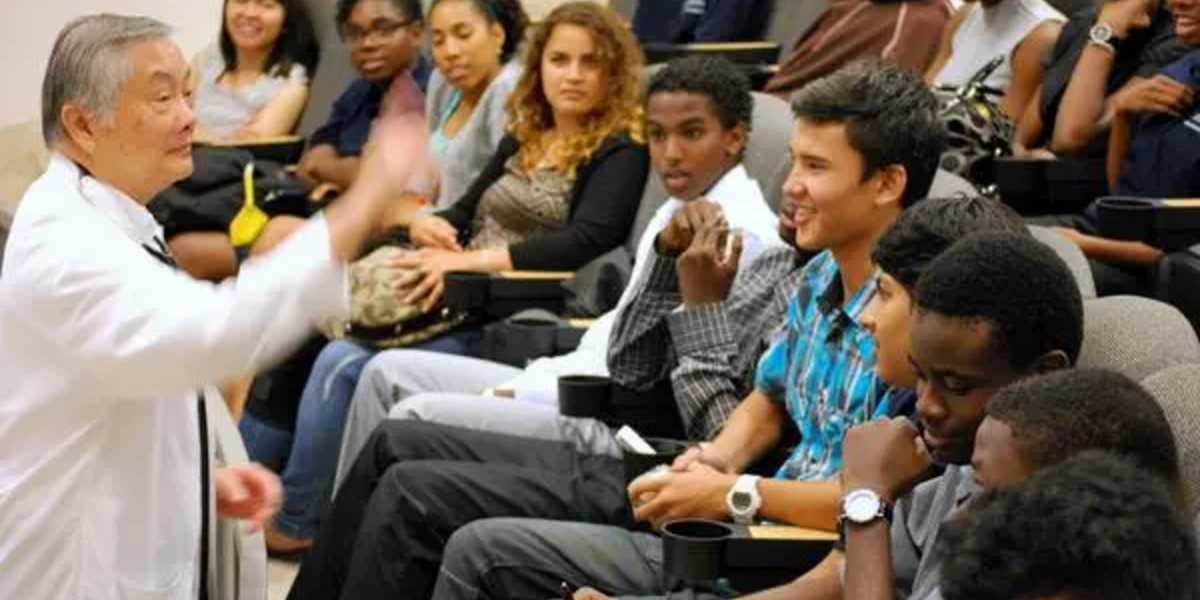 The story of the Summer Mentorship Program (SMP)
The Summer Mentorship Program (SMP) was founded in 1994 by the Faculty of Medicine and the Toronto District School Board, together with the Association for the Advancement of Blacks in the Health Sciences. The program was created to help address concerns about the under-representation of Black and Indigenous people within the health sciences. The key individuals who contributed significantly to establish the SMP were Dr. Miriam Rossi, Dr. Dominick Shelton, Diana Alli, Harold Braithwaite, Gerry Connelly, Dr. Kristine Whitehead, Fred Chan and Kelvin Andrews.
The SMP provides students with an experience that they cannot get in a traditional secondary school setting. In running the SMP, we work with the faculties of Dentistry, Kinesiology and Physical Education, Nursing, Pharmacy, Public Health, Social Work, the Office of Indigenous Medical Education, First Nations House, Black Physicians Association of Ontario, several school boards in the Greater Toronto Area and Indigenous communities outside of Toronto.
Over 28 years, the SMP has had more than 1400 students complete the program — and many of those students have since entered professional faculties and health care professions. The SMP continues to create learning environments that are safe and equitable for Black and Indigenous students.