Improving Quality of Life: New Endowed Chair in Functional Urology
Research, Faculty & Staff, Giving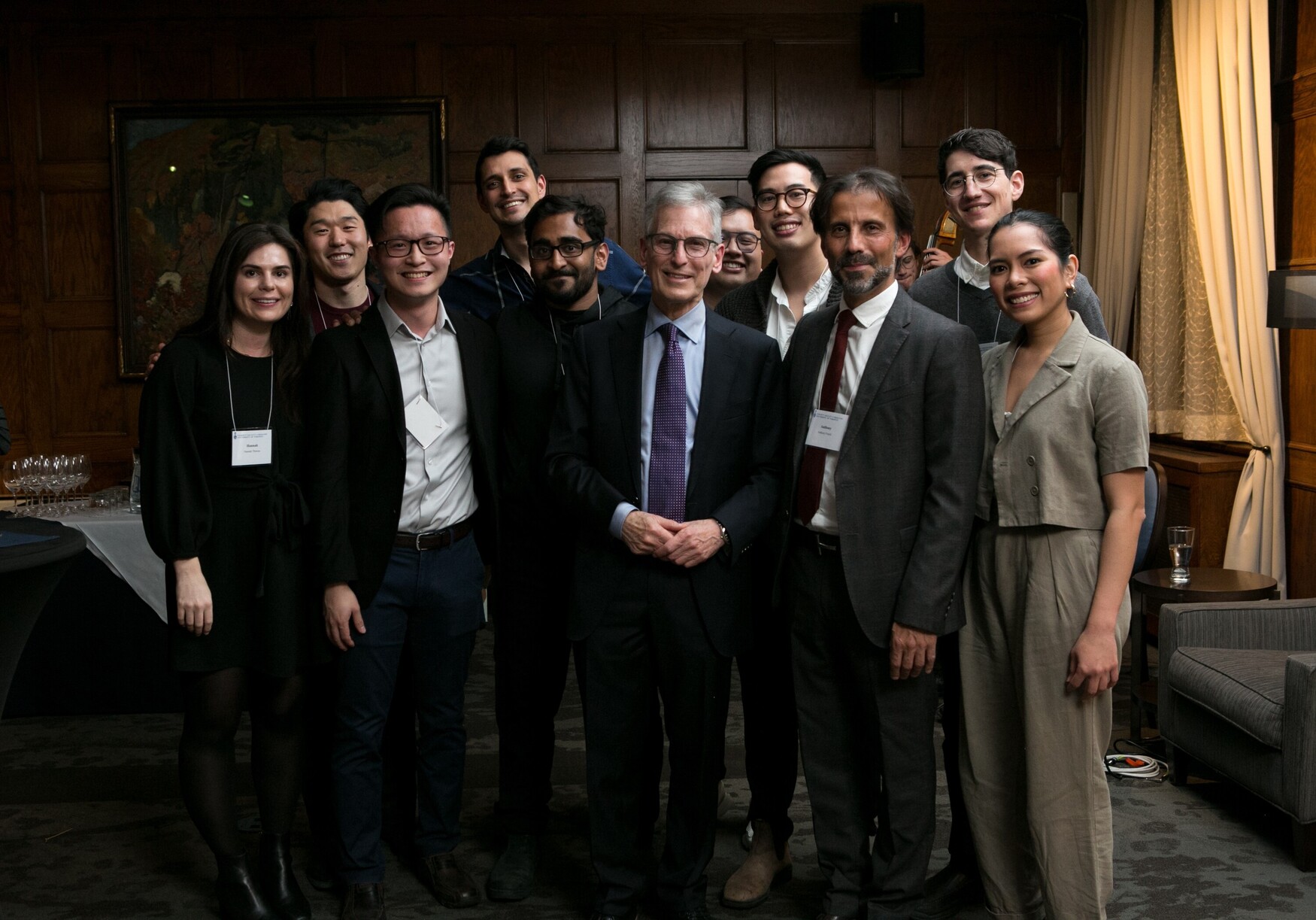 Dewey Chang
Millions of children and adults each year are affected by debilitating urinary disorders — problems that, while surprisingly common, are rarely discussed. Yet, whether a side effect of cancer treatment or the result of congenital anomalies or other conditions that affect the brain, spinal cord and nervous system (such as multiple sclerosis, stroke, Parkinson's disease and trauma), compromised urinary function can have a huge impact on an individual's mental, emotional and social well-being and, ultimately, their overall quality of life.
While stigma around urinary-related conditions has led many to suffer in silence, Dr. Sender Herschorn, professor of urology at the University of Toronto's Temerty Faculty of Medicine and urologist at Sunnybrook Health Science Centre, has made addressing these patients' needs the focus of his life's work.  
"Population surveys have shown that urinary incontinence is present in up to 35 per cent of women and men — and that is only one area where our field is making a difference," says Dr. Herschorn. "The impact of these problems on patients' and family's lives is immense."
Since graduating from U of T's urology training program in 1978, Dr. Herschorn has become renowned for his skillful and empathetic patient care, pioneering research and dedicated educational and mentorship efforts.
A particular highlight has been his role leading a collaborative city-wide functional urology research program, which he launched in 2016. Since then, the program has supported residents, fellows, early career urologists and more than 20 research projects focused on functional urology, cancer survivorship and quality of life after cancer treatment, aging-related illnesses and traumatic injuries.
"Not only is there a need for treatment, but there is also a need for research into measuring the magnitude of its problems, and into novel approaches for management," says Dr. Herschorn. "Since its establishment six years ago, U of T's Research Program in Functional Urology has helped the field tremendously — increasing collaboration and funding important investigations throughout the Greater Toronto Area."
Now, recognizing Dr. Herschorn's visionary leadership — and with support from generous donors — Temerty Medicine has established the Sender Herschorn Chair in Functional Urology.
"This new endowed chair means our field will have lasting support in Toronto," says Dr. Herschorn. "The chair will lead critical research and will help train new generations of urology specialists. I'm very grateful to the donors who have generously helped make this possible."
Paulette O'Leary-Schuy, who received care from Dr. Herschorn and his division of urology colleague, Dr. Lesley Carr, who specialized in the study of bladder dysfunction and incontinence, is among the many who were moved to make a donation in support of the new chair.
Paulette is one of an estimated 90,000 Canadians living with multiple sclerosis. Her MS caused neurogenic bladder dysfunction, a condition that affects bladder function and can result in incontinence as well as increased urgency and frequency of urination.
"I was diagnosed with MS when I was 18 and the urinary issues it caused were so disruptive to my everyday life," says O'Leary-Schuy. "The care I received from Drs. Carr and Herschorn gave me my life back, so, it was a very easy decision to support this chair. I hope that it inspires others to give and that it encourages future generations of physicians, knowing they can change the lives of people like Drs. Herschorn and Carr have changed mine."
Looking ahead, Dr. Herschorn is hopeful that the new Chair in Functional Urology will help this field continue to evolve and advance. A particular area of growth, he notes, is on expanding functional urology efforts to better address the needs of women and children. 
"My colleagues and I may have built the foundation of a functional urology program in Toronto, but we know our work is far from over," says Dr. Herschorn. "Now, with the enduring support of this new chair, we can be certain that new generations will be able to pick up where we leave off — delivering better outcomes for patients and their families."
"It has been a truly remarkable effort by so many and I'm so proud and humbled by the outcome."