Faces of Temerty Medicine: Rebecca Crawford
Alumni Profile, Alumni, Giving, Inclusion & Diversity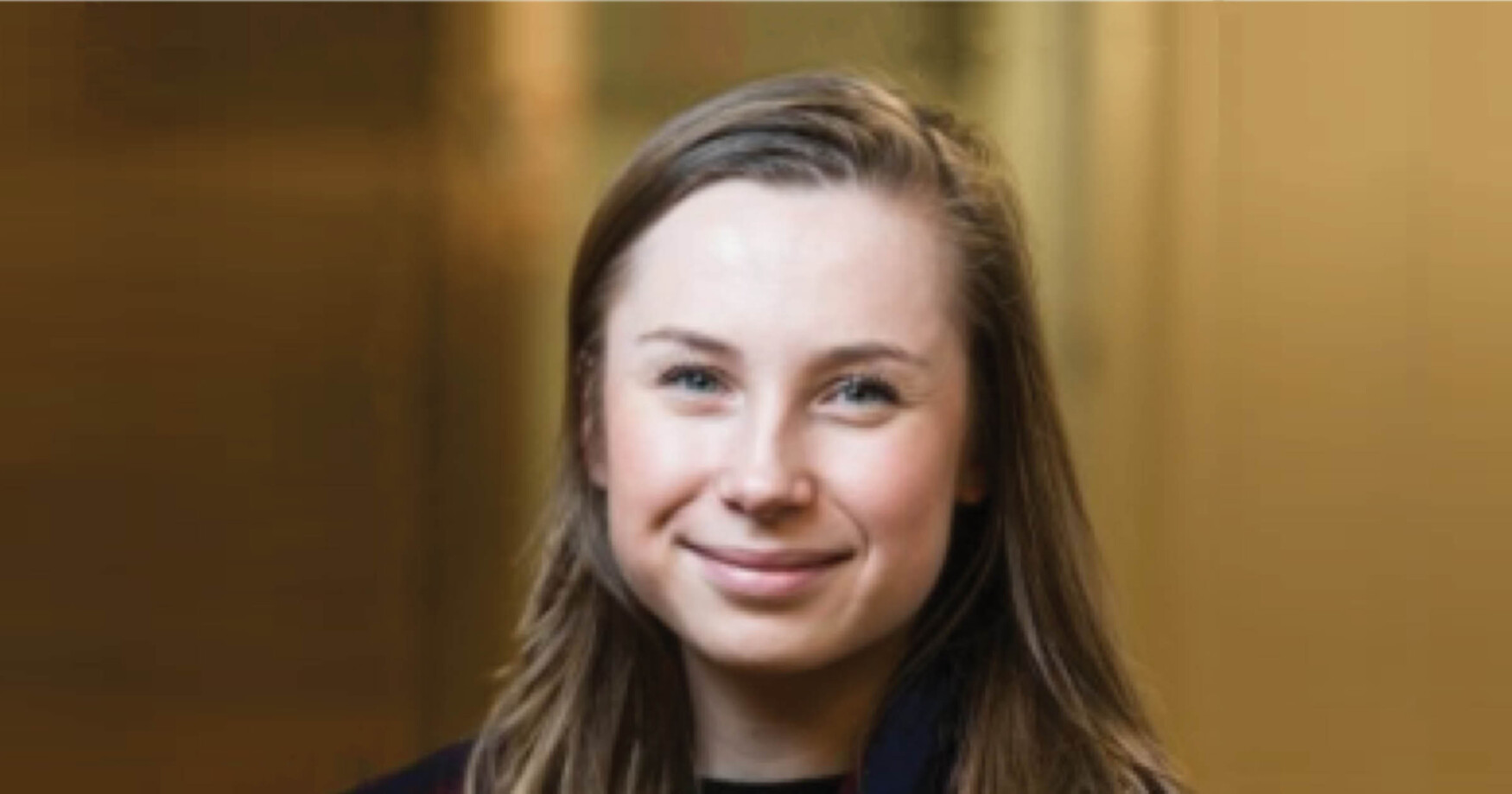 Rebecca Crawford (MD '22) is proud to be of mixed Indigenous heritage (her mom is German and her dad is Snimikobi Algonquin First Nations), and is dedicating her career to giving back to her community. She began her career in education — travelling to the far north to work with a nonprofit organization supporting Indigenous children — before pivoting into medicine through studies at the University of Toronto's Temerty Faculty of Medicine. Throughout her time in medical school, she received several student awards including the Roman Paduch Scholarship, the Nathan Banerji-Kearney Award for Indigenous Students and the Rundle-Lister MD Indigenous Student Award. Now a family medicine resident based at the Scarborough Health Network, Becca shares what inspired her journey into medicine, how she's creating positive change in the Indigenous community and her future plans in addictions medicine.
How did you get started in medicine?
I completed my undergraduate degree in science because I loved biology and learning about plants, people and stories and how they were interconnected. But I don't come from a family of doctors, and I've never known any doctors besides my own. So the idea of medical school was very intimidating. As I started to look into applying to medical school, I was doing a lot of research into Indigenous health and Indigenous communities. I knew firsthand from my own story and the stories of my family and friends about the health disparities that Indigenous peoples face, including access to health care, affordable food sources, education and social and mental health supports. I felt like I needed to work in this space because that's where I had been given all of these skills and knowledge and I knew if I didn't apply, I would regret it, so I did!
What inspired you to come to U of T and how was your experience at Temerty Medicine?
My parents both grew up in Toronto, so I spent a lot of time in the city and was very involved in the Indigenous community here. Because U of T is such a large campus, they have access to so many health professionals. I had access to excellent Indigenous doctors and mentors throughout my time here and I got to do different electives with Indigenous health work — not just with doctors, but nurses, social workers and midwives at Seventh Generation Midwives Toronto. It was just a really awesome educational experience.
Who was your inspiration?
My dad was a really big influence on me. He did so much work with the Indigenous community and was also a chief, so he was always giving back to the community. Growing up, we spent a lot of time with the community advocating for land rights and for our people. We have a strong sense of who we are as mixed Indigenous people, and I grew up wanting to give back to the community that we spend so much time in and that my dad worked so hard for. He also worked at The Centre for Addiction and Mental Health as an Indigenous addictions counselor which inspired me to use these platforms to help our people.
What are you doing now in your first year of residency?
I'm doing my family medicine residency at U of T with the Scarborough Health Network, and it's been a fantastic experience so far. Scarborough is a great place to learn because there's such a diverse patient population. We rotate through many different specialties and it's a great combination of community and inner-city health, which is what I'm really interested in. Coming from a background where there are a lot of disparities in education and health care, I see the spiraling effects of generational trauma. My dad taught me about that — how to be proud of my Indigenous culture and to use that to give back to the communities that are still really struggling with those disparities.
You recently received the Roman Paduch Scholarship, the Nathan Banerji-Kearney Award for Indigenous Students and the Rundle-Lister MD Indigenous Student Award from the Temerty Faculty of Medicine. What did that mean to you and what impact did it have on your experience?
Medical school is terribly expensive, especially when combined with the high cost of living in Toronto. Going into medical school and starting a multiyear journey where you're not making money, can be really overwhelming. I am very fortunate to receive so many awards while I was pursuing my medical degree — over my four years, I received more than $135,000. I put myself through undergrad and medical school with very little parental financial support because it just wasn't available. Awards like these were helpful because it made it easier for me to focus on learning and growing and allowed me to achieve my goals.
How do you want to create positive change in the world?
I was privileged to be able to work with many Indigenous communities in the far north. In a lot of cases, you have to take three different planes to get there and there's no road access. Some of the communities have less than 500 people and many don't have access to primary care. Even though I was only there for a short period of time before medical school, I really fell in love with the kids and teachers there. I really feel like part of the community, but I also get a sense of the intergenerational trauma that a lot of them are suffering from. There's a sense in those communities that there's an incredible need, not just for any person, but for someone who knows their story and who is willing to go and work with people who are dealing with trauma accumulated over the last 500 years. I was able to form some great relationships with people that I still keep in contact with and hopefully I'll be able to go back at some point.
What do you think lies ahead for you?
I'm interested in addictions medicine, following in my dad's footsteps. There's such a need right now for specialists in mental health so I'm hoping to gain more experience in this area. I think these skills are so useful because almost every single patient you see experiences mental health challenges. I'm still learning and hope to gain new skills but eventually I'd like to practice in the far north and help to tackle the disparities there.