Virtual Celebration, Real Connections for Class of 7T0
Alumni, Giving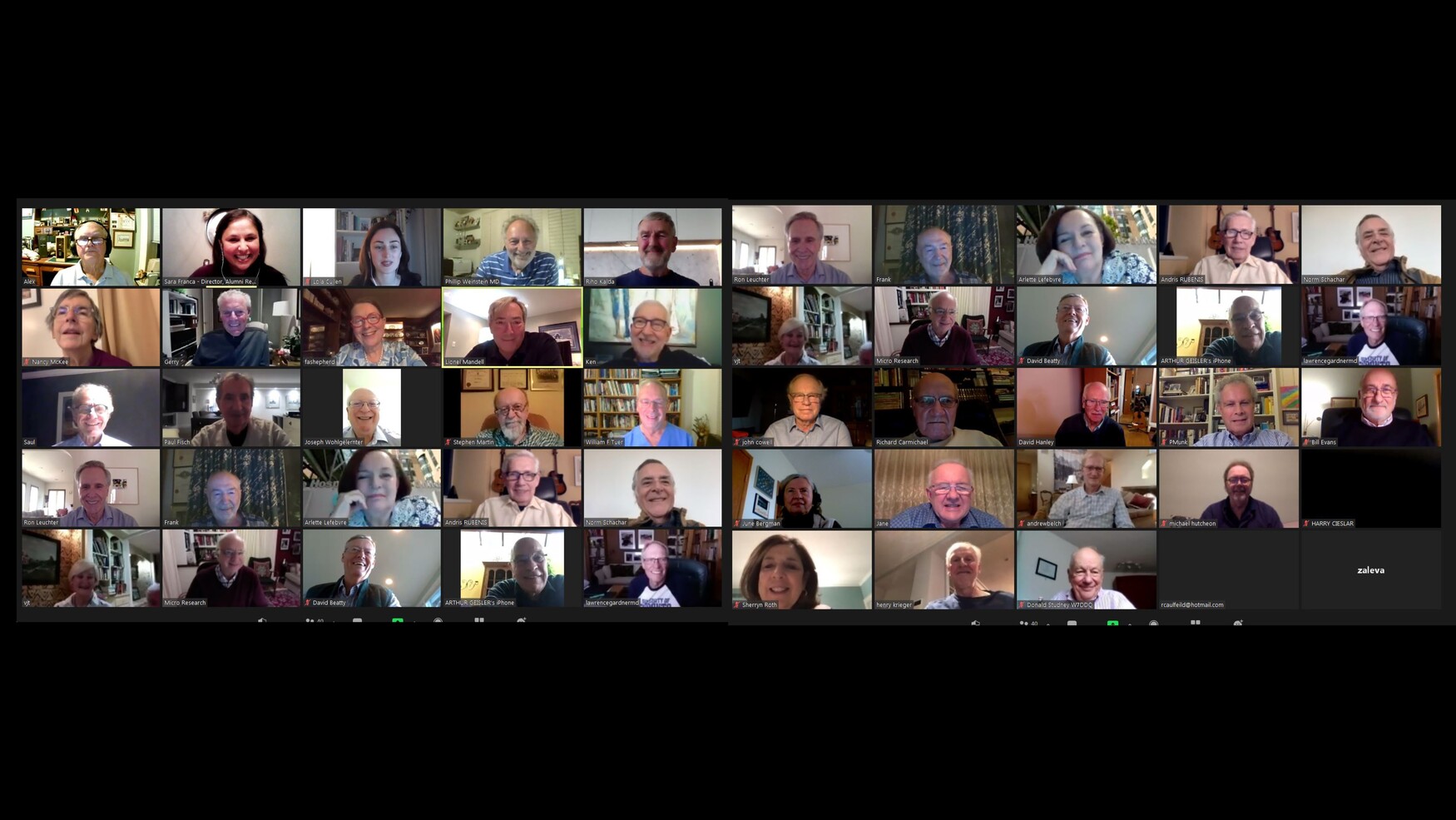 Nothing could stop members of the University of Toronto's MD class of 7T0 from celebrating their 50th reunion — not even a global pandemic.
The class originally planned on gathering in Toronto in May to mark their special anniversary, but had to cancel after large, in-person events were declared unsafe due to COVID-19. The pandemic's continued threat in subsequent months eventually led them to pivot to an entirely virtual reunion held on October 15, 2020.
More than 40 members of the class participated in the digital event, which was organized by volunteer lead Dr. Alex Hukowich (MD'70) in partnership with the Temerty Faculty of Medicine's Office of Advancement and the Medical Alumni Association.
The reunion's virtual format had the added benefit of allowing class members who might not otherwise have been able to attend an in-person celebration to participate in the gathering from across Canada and around the world. This included one classmate from Israel who tuned in despite a challenging 2 a.m. local start time!
During the event, each member of the class had the opportunity to share an update to the group about their careers and personal lives, as well as special recollections of their time of at U of T. Video greetings to the class were also sent by Dean Trevor Young, Dr. David McKnight (President of the Medical Alumni Association), Dr. Ann Collins (President of the Canadian Medical Association), Dr. Samantha Hill (President of the Ontario Medical Association) and Toronto Mayor John Tory.
"I'm thrilled you've decided to move forward with this gathering," said Dean Trevor Young in his message to the class. "It's a testament to the strength of your bonds to one another and the value you place on the training you received at U of T."