#UofTGrad17 Ryan Giroux: Med School a World of Surprises
Students, Research, Education, Inclusion & Diversity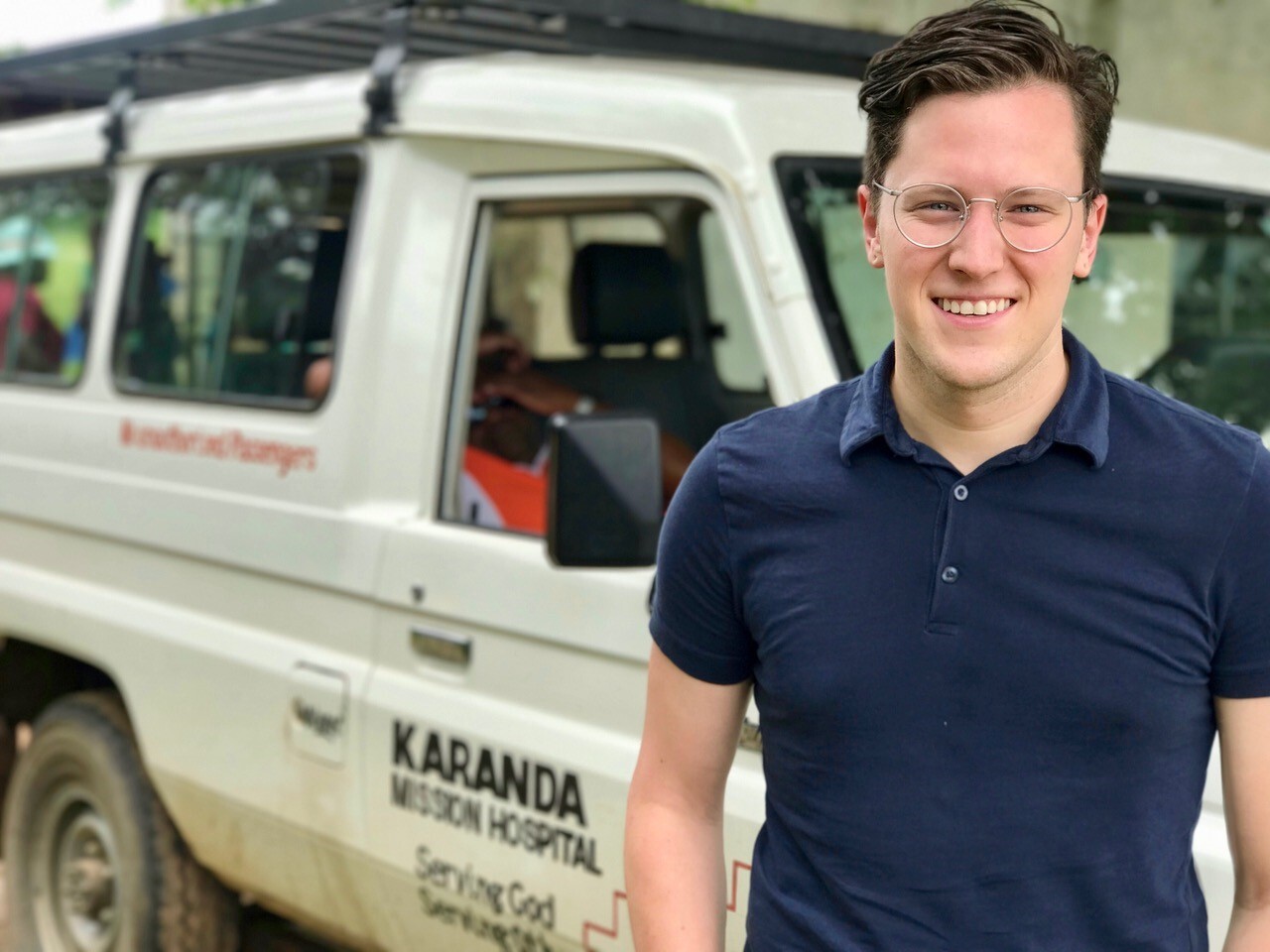 You don't know how much you can grow until you've grown — that's one lesson Ryan Giroux took away from medical school at the University of Toronto.
Over his four years of study, Giroux became a doctor. But he also helped put Indigenous health on medical school curricula across Canada, connected LGBTQ allies and compiled some of the world's first detailed data on childhood tuberculosis in high-resource settings.
Giroux, who is Métis and hails from rural Alberta, just returned from a month of recreational travel in Nepal & India. He spoke with Faculty of Medicine writer Jim Oldfield about his experience at U of T and his plans for the future.
Looking back on the last four years, how do you feel about your time here?
Overall, U of T was a very good choice for me. I was often surprised by the opportunities that arose, who I met and what I learned. There really are a remarkable number of great clinicians, educators and researchers here, some of the best in Canada and the world. I wouldn't change anything about my decision to come here.
Were there aspects of your experience that could have been better?
At times it felt like there were a lot of transitions. The first year was a big change — I came in with a BA in anthropology, so my background was a bit unconventional. But then the move from classroom to clinical medicine after year two was challenging. I felt like a fish out of water at some points, unsure of the best approaches for learning, so maybe there could have been more support for those tough transitions. But I learned a lot about myself, how to deal with new situations and manage stress.
Another area that would benefit from more attention is Indigenous health. I'd like to see more teaching on minority perspectives, more anti-racism training and better exposure to Indigenous and marginalized perspectives. Toronto is very diverse, and I've been part of many conversations and efforts on Indigenous health in medical education, but there could more universal learning on that topic here and across Canada.
You were active on that issue in your extracurricular activity, as the National Officer of Indigenous Health for the Canadian Federation of Medical Students.
Yes, I really enjoyed engaging with that issue, I care a lot about it. It helped give me strength to keep going in medical school. We put out a policy paper that included recommendations on Indigenous student recruitment, admissions, experiential learning on Indigenous history and accountable engagement with Indigenous communities. And we were able to create an Indigenous health program that now has over 25 student leaders working to Indigenize curricula at Canadian medical schools. It was an absolutely fantastic experience, working with amazing students and physician leaders.
How did you come to do research on childhood tuberculosis?
In my first year, I encountered the Social Pediatrics Research Summer Studentship, run through the Department of Pediatrics, which focused on research and social determinants of health in pediatric populations. I thought it was something I could get behind, given my background in anthropology and interest in the human aspects of medicine. The project I was selected for surrounded the epidemiology of childhood tuberculosis. Professor Shaun Morris took me under his wing, and what was initially an eight-week project came to span over three years. We aimed to document every case of TB in Canada in children up to age 14 over these three years. We created an extensive questionnaire and compiled detailed data on demographics, clinical manifestations, and outcomes for these children, to complement existing but limited Public Health Agency of Canada data. We collected 180 cases of childhood TB over the three years and 99 of them were Indigenous children, which appears to be mostly in line with previous research. We're still analyzing the data, but it has been fantastic to work with over 20 physicians from across Canada to gather this data.
What's next for you?
This summer I'll start my paediatrics residency at SickKids, where I can also continue to work with Dr. Morris. The next big decision comes in year two of residency, when we have to choose to complete the four years of general paediatrics training, or subspecialty training of an additional two to three years. Longer term, I want to pursue Indigenous advocacy and medical education, and some kind of work in global health. And I want to focus on being a great paediatrician — to form relationships with patients, learn about them and their families and be there for them. In medical school we think a lot about ourselves and how and where we might fit in the profession, so I look forward to thinking more about patients and the settings and systems in which we treat them. There would be no medicine without patients.
For the full schedule of #UofTGrad17 convocation ceremonies, visit http://www.convocation.utoronto.ca/events.