U of T's MD Graduating Class Remembers Valedictorian Mohammad Asadi-Lari 
Students, Education, Alumni, Giving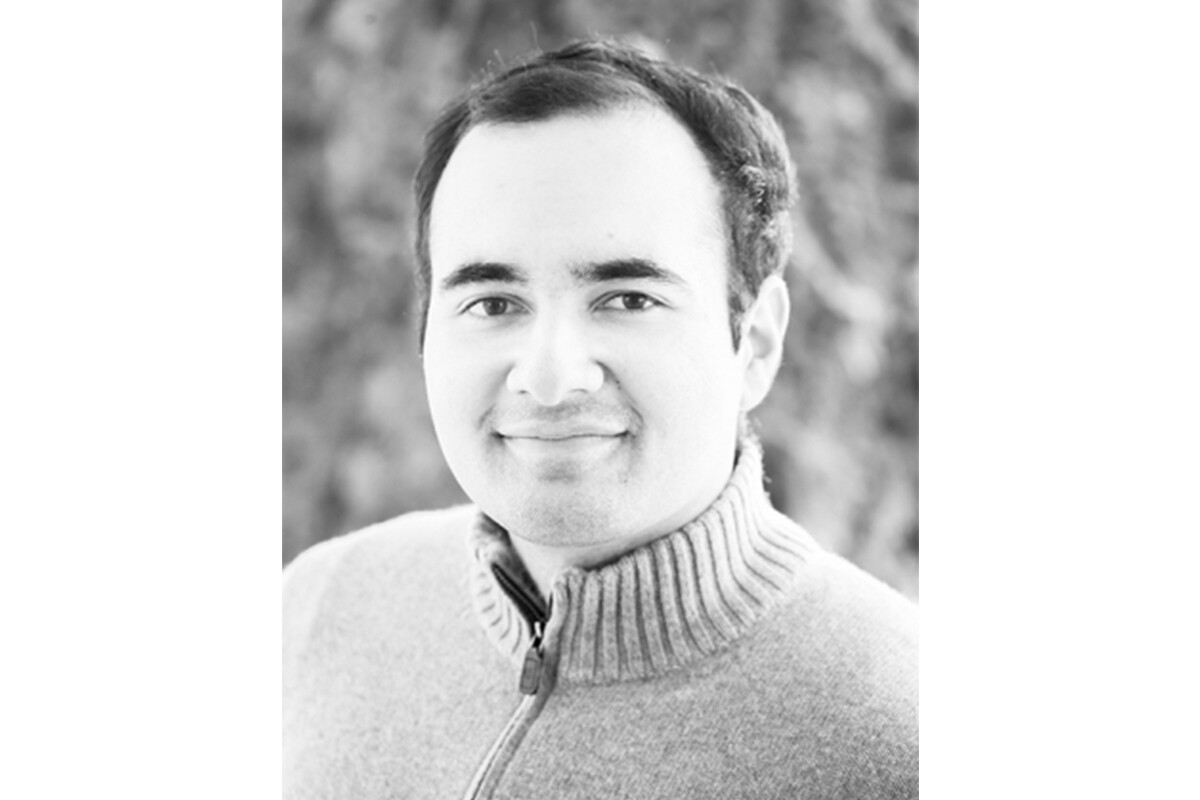 Though Mohammad Asadi-Lari was not at the University of Toronto MD graduation pre-convocation ceremony today, his memory loomed large.  
The MD/PhD student, who died in the Ukraine International Airlines Flight PS752 tragedy on January 8, 2020, was named valedictorian by his classmates.  
Asadi-Lari and his sister, Zeynab Asadi-Lari, a fourth-year biology student at U of T Mississauga, had been travelling back to Toronto from visiting family in Iran when the disaster occurred outside Tehran.   
Six other members of the U of T community were also aboard the flight.   
Graduating MD class co-presidents Maria Leis and Christopher End announced the honour for Asadi-Lari during the annual pre-convocation event at Convocation Hall. A video tribute, featuring comments from many of Asadi-Lari's friends and classmates as well as clips from Asadi-Lari's October 2018 TedTalk about youth empowerment and other interviews, was also shown.  
Leis and End met Asadi-Lari through his role as vice-president, global health with the U of T Medical Society (MedSoc). In that position, Asadi-Lari helped advocate for matters of international aid and equity related to human health. 
The class co-presidents say Moh, as he was known to friends, was a kind, caring person who would go out of his way to help his classmates.  
"I remember Moh staying in the anatomy lab, long after class had ended. We all needed to study, but if there was anyone struggling with the material, he made time to help his classmates succeed," says End. "By extension, while working with MedSoc, I saw how he shared opportunities with other students to ensure everyone had a chance to gain valuable experience. Seeing how Moh lifted others up continues to inspire me."  
Upon learning of Leis's interest in working with UN Women, Asadi-Lari used the network he'd formed in his role as a youth advisor the Canadian Commission for the United Nations Educational, Scientific and Cultural Organization (UNESCO) to help her connect with the agency.  
"For someone with such an expansive resumé, Moh was down-to-earth. You wouldn't know he'd worked internationally and that he'd achieved so much before beginning medical school. Where he could, he used those experiences to help others reach their own goals," says Leis.  
The MD/PhD student was especially passionate about youth empowerment and co-founded STEM Fellowship, a youth-led non-profit organization that uses mentorship and experiential learning to equip young people with skills in data science and scholarly writing.  
During his time at Temerty Medicine, Asadi-Lari also helped establish Physician Innovator Canada, a national network for doctors transforming health care through innovation.  
Professor Nicola Jones, director of the Integrated Physician Scientist Training Program, came to know Asadi-Lari well over the two years he spent in the program.    
"In his too short time with us, Mohammad made a remarkable impact," she says. "He was a friend to all who were fortunate enough to meet him and will be remembered for his commitment to innovation and making positive change both locally and beyond. We will always hold him in our hearts and his legacy as a change maker will continue to live in our program."  
In the years prior to his death, Asadi-Lari was also involved in other organizations including the Canadian Institutes for Health Research, the Canadian Red Cross, Science World British Columbia, the civic-engagement group 'Apathy is Boring,' and the World Economic Forum.   
Asadi-Lari's efforts were recognized through various awards including a 3M National Student Fellowship, a Society for Scholarly Publishing Fellowship, a bronze Governor General's Academic Award and a British Columbia Faces of Today Leadership award. He also won numerous national and international Science Olympiad medals.  
"Mohammad was an outstanding and inspirational leader as well as a caring and compassionate colleague and friend to many in his class and beyond. He truly would have changed the world. We must work together to honour his legacy and ensure that his vision and values live on," says Patricia Houston, Vice Dean, Medical Education.  
An award in Mohammad and Zeynab's' names, established by Mohammad's friends and colleagues, was also presented to Tina Binesh Marvasti during the ceremony. The award recognizes an MD/PhD student who has demonstrated excellence in innovation and brought about positive change.   
To contribute to the Mohammad and Zeynab Asadi-Lari Award, please click here.