U of T Students Work to Combat Social Isolation in Seniors During COVID-19
Students, Research, Education, Alumni, Faculty & Staff, Inclusion & Diversity, U of T Students Work to Combat Social Isolation in Seniors During COVID-19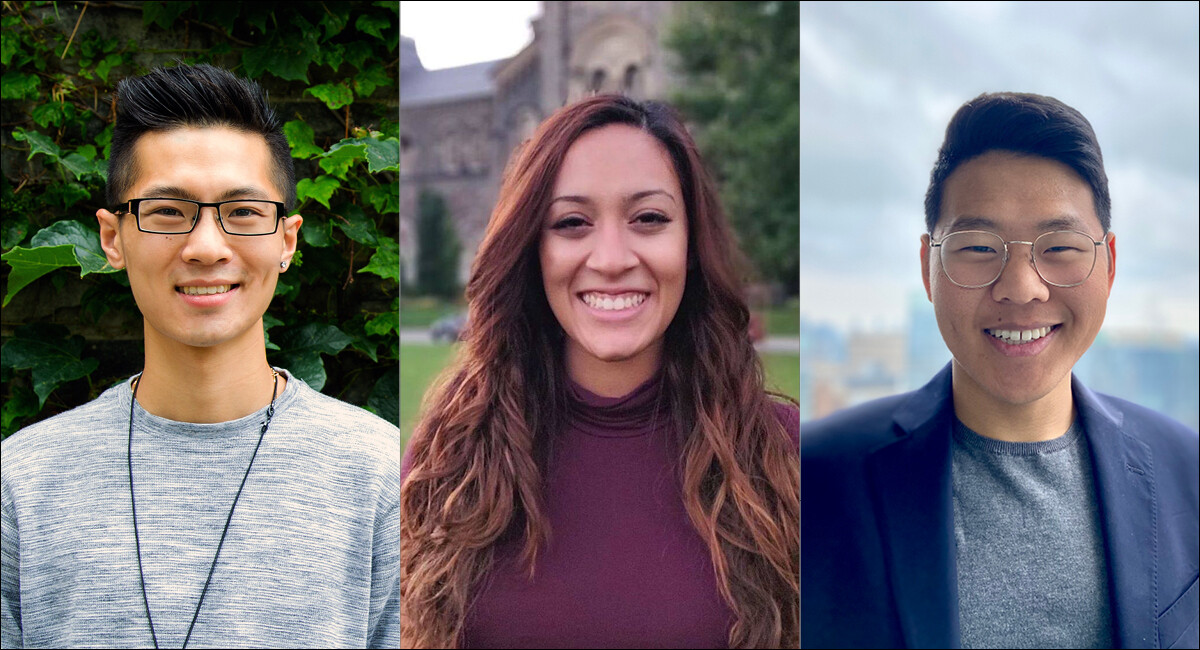 Medical students at the University of Toronto have re-launched an online and phone program to reduce social isolation among seniors during the COVID-19 pandemic.
The students help keep seniors connected with their communities by providing weekly phone calls for social connection, improving health literacy with regards to COVID-19, and informing about relevant community resources that seniors can access at this time.
The program, called the Student Senior Isolation Prevention Partnership (SSIPP), expands on a collaboration begun in January 2019 by medical students and Drs. Sabrina Akhtar, Tia Pham and Dominik Nowak.
Students Monisha Persaud, Geoffrey Sem and Daniel Lee are leading the new push for volunteers, which has attracted about 270 health-care students, more than 200 of whom are with the MD Program at U of T.
"In a crisis, there's a constant barrage of bad news and fear in the media. What isn't as well captured is the enormous goodwill and kindness that people are willing to give," said Sem. "We were blown away by the number of volunteers who want to help, and we are so thankful for their selflessness."
The team recently expanded volunteer duties and equipped students to answer frequently asked questions about COVID-19, to complement existing information on financial resources and mental health supports.
"In light of the current COVID-19 pandemic, heightened physical distancing measures and visiting restrictions on long-term care facilities, social isolation is more prevalent than ever in our elderly populations, especially among those who are homebound or don't speak English," said Persaud.
The program usually matches volunteers with seniors on a longitudinal basis, Persaud said, however, this has been adjusted as volunteers with the program's COVID-19 response are only expected to be involved for the duration of the pandemic.
Seniors with an interest in the program can be referred by any member of their healthcare team or by their long-term care homes.
The students note that social isolation was one of the most prevalent issues faced by seniors today, even before COVID-19.
"Not only does social isolation weigh heavy on the mental health of seniors, but it can have a drastic impact on their quality of life," said Persaud. "It's linked to an increase in vulnerability to health conditions such as chronic lung disease, cardiovascular issues, greater hospitalizations and mortality."
With the help of program's executive team, which consists of fellow medical students Tory O'Driscoll, Laura Diamond, Nitish Dhingra and Sumana Naidu, the goal of the group is to expand the program in Toronto and to assist with the formation of new chapters. So far, students have begun new chapters at more than 12 schools across Canada including Western University, University of Ottawa, University of Alberta, University of Manitoba, McMaster University, Northern Ontario School of Medicine and the University of British Columbia.
"We hope to show our seniors across the country that we care and are here for them. Initiatives like SSIPP help to foster a sense of community, which is important for instilling hope in everyone during these uncertain and grim times," said Lee. "Volunteers build a sense of solidarity and collaboration, and together we are working to create a society that is socially accessible to everyone."