U of T Researcher Mavra Ahmed on Feeding Kids, Nourishing Minds
Students, Research, Education, Alumni, Partnerships, Inclusion & Diversity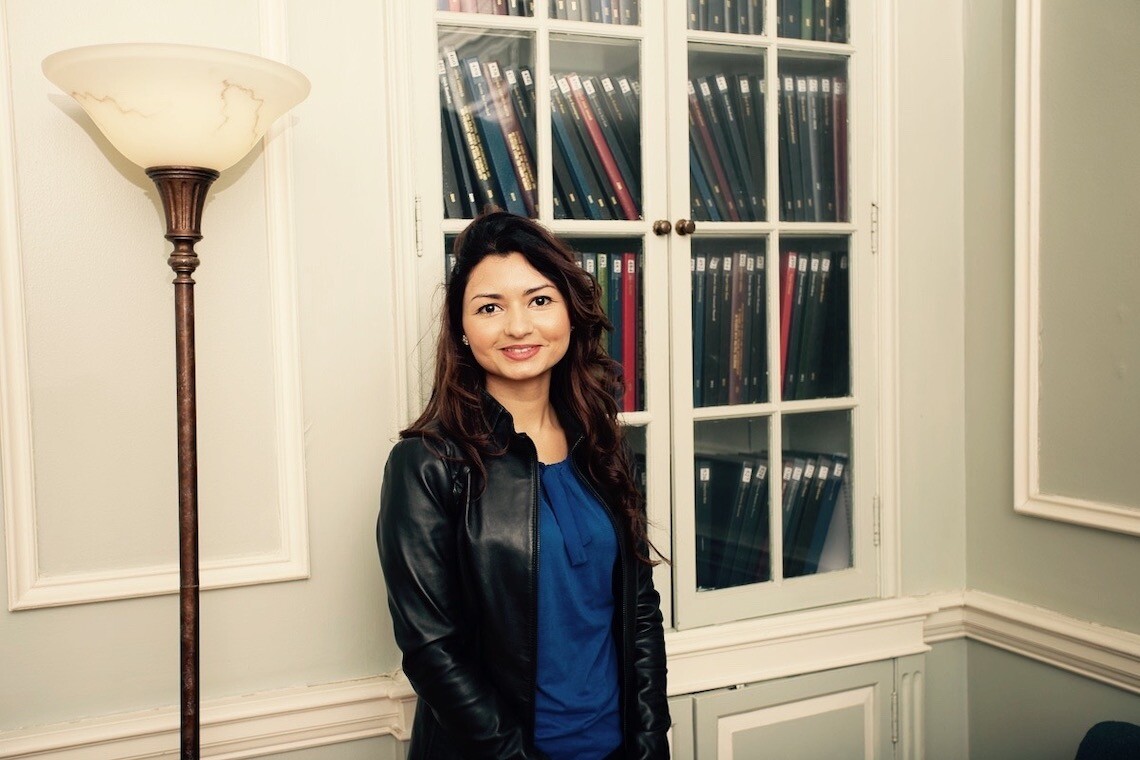 Help lead research on school food programs across Canada? Check. Work closely with established researchers from public health, nutritional sciences and paediatrics? Mentor a new generation of child health researchers? Check and check.
When Mavra Ahmed first heard about a new postdoctoral leadership position with Feeding Kids, Nourishing Minds — a University of Toronto study of school food programs in Canada, who they feed and how they function — she thought the role sounded like a great fit for her expertise, which range from basic science to clinical nutrition to population health.
A year and a half later, Ahmed says that first impression was right.
"This study offers several opportunities I was looking for, from leadership and mentorship to work with national and international researchers, and with local schools and community groups," says Ahmed, who completed doctoral studies at U of T with a focus on nutritional intakes during deployment or training among Canadian Armed Forces personnel.
"And of course, it's a great opportunity to help ensure more children eat well at school and are ready to learn," she says.
Feeding Kids, Nourishing Minds is led by U of T's Joannah & Brian Lawson Centre for Child Nutrition, and includes a review of all breakfast, lunch and snack programs in Canadian schools, along with their impact on children's academic achievement and health.
The work began last summer under Ahmed's guidance, with the hire of two nutritional sciences undergraduate students. The students reviewed existing monitoring and assessment tools for school food programs and environments, as well as news and other reports on the impact of COVID-19 on program delivery.
The team worked closely with Lawson Centre scientists Daniel Sellen and Zulfiqar Bhutta, public health researcher Vasanti Malik and others, and will begin to share their results this year. Their findings will be critical to the design and delivery of Canadian school food programs, and will include equity indicators such as race and income.
School food programs in Canada vary greatly in terms of who delivers them, which children they reach and what's on the menu. Many advocates including the Coalition for Health School Food have said for years that heterogeneity hinders effective and broad program delivery.
Canada is the only G7 nation without a national school food program, although the federal government committed to develop a policy on the issue in its 2022 budget.
Other countries have put in place or are developing national programs with various areas of focus, and Ahmed says their experiences should prove useful for Canada. She recently joined INFORMAS, an international network for food and obesity researchers, and the global School Meals Coalition, in part to tap learnings from across Canada and abroad, and to leverage existing findings.
One early insight from interaction with those groups was that researchers have developed new equity indicators to track how programs work for under-privileged students, especially in Brazil and other Latin American countries, Ahmed says.
"Capturing established and emerging program assessment tools is a complex undertaking," Ahmed says. "We didn't realize how vast it would become, which is challenging, but it has also afforded some great opportunities for two-way learning and collaboration."
Longer-term, Feeding Kids, Nourishing Minds will enable the researchers to design and test school-level interventions to improve meal program delivery. The project will run over four years.
"Given that Canada is so culturally diverse and geographically vast, we'll likely need to take the best elements of programs in Canada and adapt approaches from around the world, if we want an effective strategy for feeding children well in our schools," Ahmed says. "I'm excited about how that could look."
Feeding Kids, Nourishing Minds is supported by a $2 million grant from President's Choice Children's Charity, and by the Joannah & Brian Lawson Centre for Child Nutrition at the University of Toronto.