U of T Announces New Chair in Integrative Medicine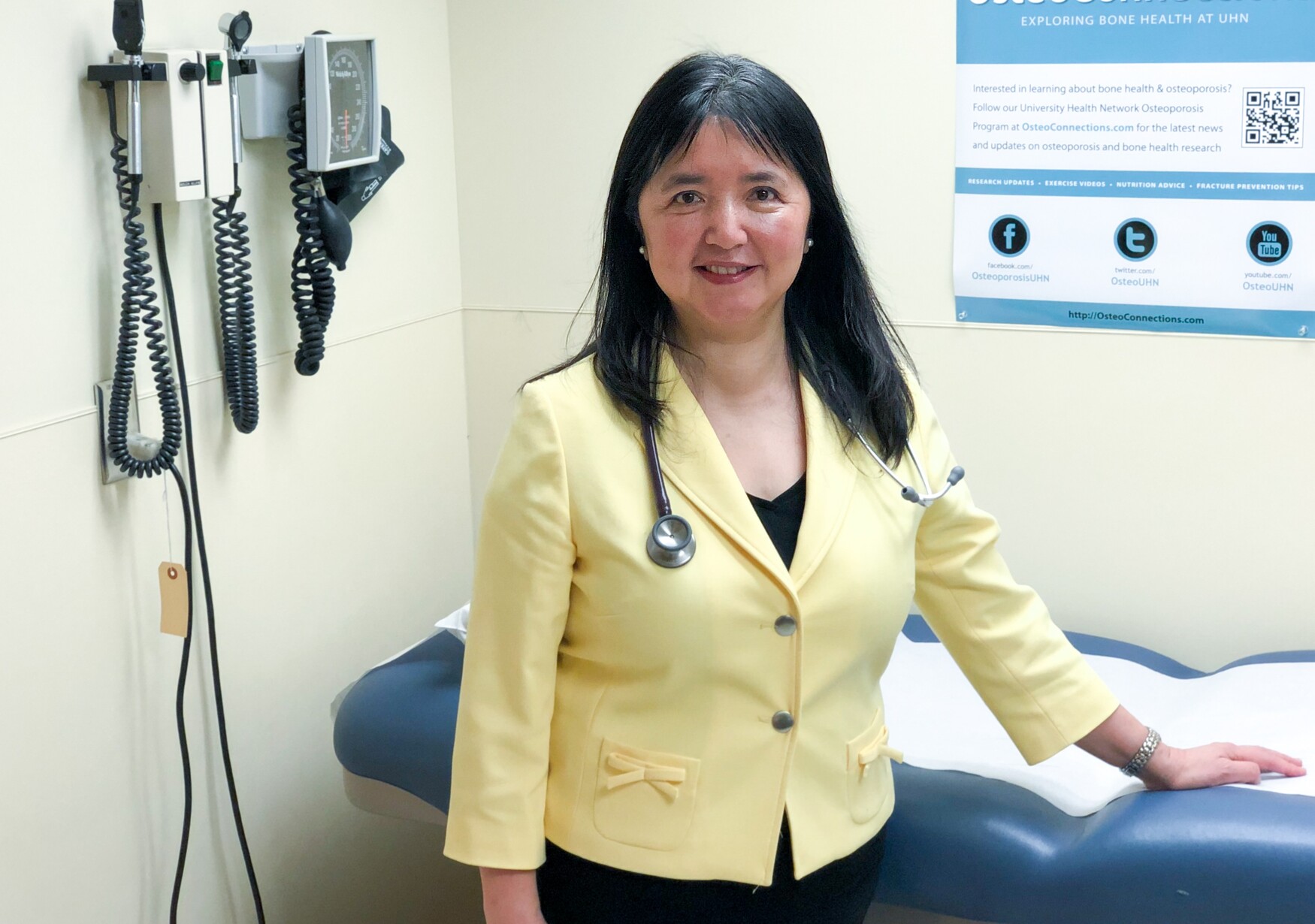 An estimated 70 per cent of Canadians use some sort of alternative medicine or therapy, such as herbal remedies and acupuncture. Yet health care professionals are ill equipped to help them navigate potential benefits or risks.
"This divide between regular and alternative treatments presents risks and also lost opportunities," says internal medicine specialist Dr. Angela Cheung, a University of Toronto professor in the Department of Medicine.
In her new role as KY and Betty Ho Chair in Integrative Medicine at the University of Toronto, Cheung is determined to bridge that gap.
"I'm working to develop a comprehensive platform for integrative care where we can provide robust research on a variety of alternative therapies and help healthcare providers navigate through much of the confusion," said Cheung, an internal medicine specialist.
Ultimately, Cheung wants to know: "Can we take what works in the world of Traditional Chinese Medicine — with things like herbal remedies, acupuncture and tai chi — and combine it with Western medicine to provide optimal care for patients?"
She plans to conduct rigorous research and gather evidence regarding the use and effectiveness of complementary and alternative therapies. Along with these insights, she hopes to equip healthcare professionals with training and tools for delivering more holistic, integrated patient care.
Cheung herself had exposure to both worlds since childhood, growing up learning about Western medicine as well as traditional Chinese herbal remedies. After studying acupuncture, she obtained her M.D. degree from Johns Hopkins University and her PhD in medical research and health policy from Harvard University.
In addition to almost 30 years of clinical practice, she has published over 200 peer-reviewed articles and garnered many awards for her research. A leader in the medical community, Cheung also serves as Canada Research Chair in Musculoskeletal and Postmenopausal Health and Director of the Centre of Excellence in Skeletal Health Assessment and the University Health Network's Osteoporosis Program.
Cheung is keen to bring her wealth of expertise to advancing our understanding of integrative medicine, and informing future health education and clinical care.
This is the type of impact KY and Betty Ho envisioned when they established the endowed chair in integrative medicine at the University of Toronto. They believe an evidence-based approach is needed to bridge the gaps between conventional and alternative medicine. And that integrative medicine could greatly improve care and quality of life for many patients — as it did for their own child.
At 16, their daughter was diagnosed with lupus, a complex and chronic autoimmune condition. Despite consulting many rheumatologists and taking prescribed medications, she continued to have frequent flare-ups with aches, pains and high fevers. A few years later while visiting the University of Hong Kong, they connected with a Traditional Chinese Medicine practitioner, who provided herbal remedies that reduced her symptoms.
"We truly believe that Western medicine and Eastern medicine can work together," said Betty Ho. Today, their daughter is better able to manage her lupus and consults her rheumatologist as well as her Traditional Chinese Medicine practitioner when needed.
"No matter how advanced and specialized your knowledge is, I think there is still a lot to learn from the strengths of other cultures and practices," says KY Ho.
With the majority of Canadians using some forms of alternative therapies, Cheung is committed to identifying areas of strength, and integrating those into clinical care and education.