Three dozen U of T researchers awarded Canada Research Chairs
Research, Partnerships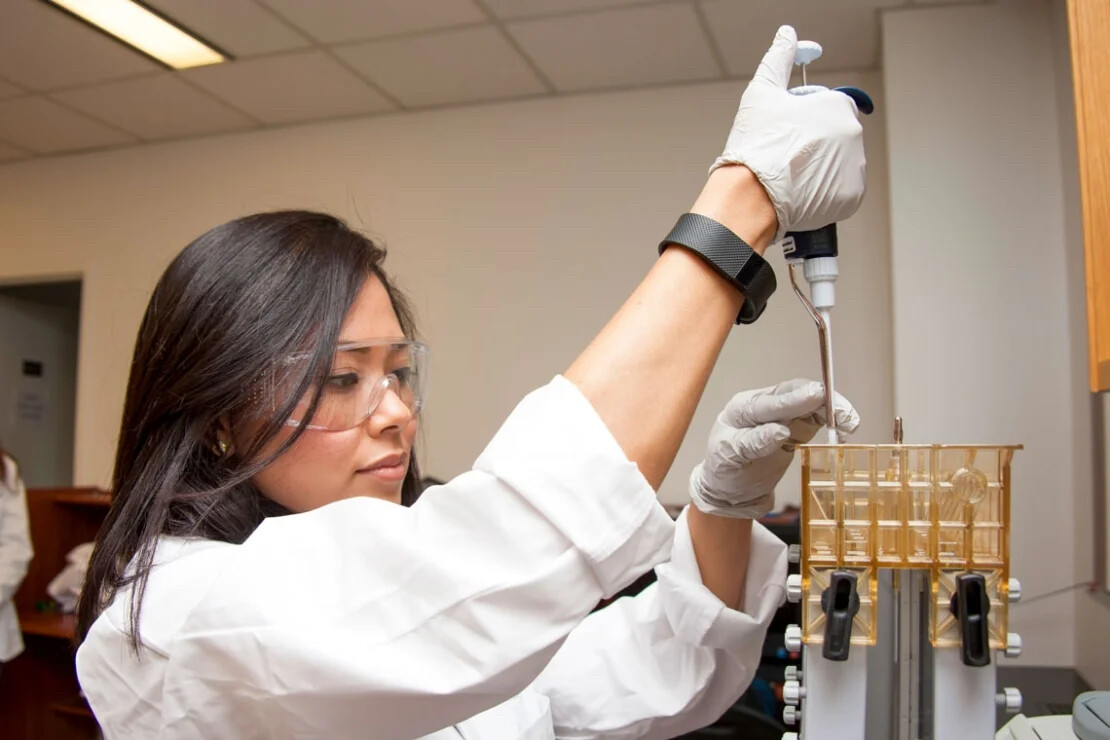 Photo by Jeff Comber
Thirty-six researchers at the University of Toronto have been awarded a new or renewed Canada Research Chairs, including 21 at the Temerty Faculty of Medicine.
Established in 2000, the prestigious federal program aims to recruit and retain top researchers and scholars in the country. It invests more than $300 million annually to enable world-class researchers to reach new heights in disciplines spanning engineering, health sciences, humanities and social sciences. 
"Congratulations to all the researchers at the University of Toronto who received new or renewed Canada Research Chairs in the latest round," says Leah Cowen, U of T's vice-president, research and innovation, and strategic initiatives. 
"From using AI to improve medicine and health care to better understanding Indigenous geographies and environmental dispossession, the work by U of T investigators supported by this important federal program is pushing the boundaries of research and innovation — and promises to have a big impact in Canada and around the world."    
Randy Boissonnault, minister of employment, workforce development and official languages, announced the CRCs at a press conference on Aug. 29 on behalf of François-Philippe Champagne, minister of innovation, science and industry, and Mark Holland, minister of health.
He also revealed the researchers and projects receiving funding through a diverse array of programs administered by the Natural Sciences and Engineering Research Council of Canada (NSERC), the Social Sciences and Humanities Research Council (SSHRC) and the Canadian Foundation for Innovation (CFI).
They include the recipients of the SSHRC's Partnership Grants, Partnership Development Grants and Insight Grants, as well as the recipients of the CFI's John R. Evans Leaders Fund (JELF), which helps institutions to recruit and retain outstanding researchers, and provide them with the necessary tools and technology to perform their work.
Named after a former U of T president, JELF supports projects that deal with a range of pressing issues. This year's recipients include 35 researchers at U of T and its hospital partners sharing a total of more than $11 million for projects ranging from an assessment of plant responses to environmental change to the development of an ultra-sensitive cryogenic detector for dark matter and neutrino experiments.
"The federal government's ongoing support for research through all of these programs — from the John R. Evans Leaders Fund, to the NSERC and CFI grants and the Canada Research Chairs — is critical to supporting the kind of research that ultimately improves lives through new knowledge and innovations," Cowen said.
Below is the full list of new and renewed Canada Research Chairs at U of T.
New Canada Research Chairs
Stephanie Ameis at the Centre for Addiction and Mental Health and in the department of psychiatry in the Temerty Faculty of Medicine, Tier 2 in neuroimaging of autism and mental health in youth
Yvonne Bombard at Unity Health and in the Institute of Health Policy, Management and Evaluation in the Dalla Lana School of Public Health, Tier 2 in genomics health services and policy
Karina Carneiro in the Faculty of Dentistry, Tier 2 in DNA-based biomaterials  
Jesse Chao at the Sunnybrook Health Sciences Centre and in the department of medical biophysics in the Temerty Faculty of Medicine, Tier 2 in precision cancer diagnostics and artificial intelligence
Xi (Becky) Chen-Bumgardner in the department of applied psychology and human development in the Ontario Institute for Studies in Education, Tier 1 in literacy development of bilingual and multilingual children
Mark Chiew at the Sunnybrook Health Sciences Centre and in the department of medical biophysics in the Temerty Faculty of Medicine, Tier 2 in computational biomedical imaging 
Sarah Crome at University Health Network and in the department of immunology in the Temerty Faculty of Medicine, Tier 2 in tissue-specific immune tolerance 
Michelle Daigle in the department of geography and planning in the Faculty of Arts & Science, Tier 2 in Indigenous geographies and environmental dispossession 
Karen Davis at University Health Network and in the department of surgery in the Temerty Faculty of Medicine, Tier 1 in acute and chronic pain research 
Rahul Gopalkrishnan in the department of computer science in the Faculty of Arts & Science and department of laboratory medicine and pathobiology in the Temerty Faculty of Medicine, Tier 2 in computational medicine 
Housheng (Hansen) He at University Health Network and in the department of medical biophysics in the Temerty Faculty of Medicine, Tier 1 in RNA medicine 
Margaret Herridge at University Health Network and in the department of medicine in the Temerty Faculty of Medicine, Tier 1 in critical illness outcomes and the recovery continuum 
Anil Kishen in the Faculty of Dentistry, Tier 1 in oral health nanomedicine 
Bowen Li in the Leslie Dan Faculty of Pharmacy, Tier 2 in RNA vaccines and therapeutics
Iacovos Michael at Sunnybrook Health Sciences Centre and in the department of medical biophysics in the Temerty Faculty of Medicine, Tier 2 in tumor biology and precision oncology
Massieh Moayedi in the Faculty of Dentistry, Tier 2 in pain neuroimaging 
Faiyaz Notta at the University Health Network and in the department of medical biophysics in the Temerty Faculty of Medicine, Tier 2 in pancreatic cancer and cancer evolution 
Valeria Rac at the University Health Network and in the Institute of Health Policy, Management and Evaluation in the Dalla Lana School of Public Health, Tier 2 in health system and technology evaluation 
Fahad Razak at Unity Health Toronto and in the department of medicine in the Temerty Faculty of Medicine, Tier 2 in health-care data and analytics 
Clinton Robbins at the University Health Network and in the department of laboratory medicine and pathobiology in the Temerty Faculty of Medicine, Tier 1 in cardiovascular immunology 
Lena Serghides at the University Health Network and in the department of immunology in the Temerty Faculty of Medicine, Tier 1 in maternal-child health and HIV 
Catriona Steele at the University Health Network and in the department of speech language pathology in the Temerty Faculty of Medicine, Tier 1 in swallowing and food oral processing
Bo Wang in the department of computer science in the Faculty of Arts & Science and department of laboratory medicine and pathobiology in the Temerty Faculty of Medicine, tier 2 in artificial intelligence for medicine
Renewed Canada Research Chairs
Angela Cheung at University Health Network and in the department of medicine at the Temerty Faculty of Medicine, Tier 1 in musculoskeletal and postmenopausal health
Xi Huang at the Hospital for Sick Children and in the department of molecular genetics in the Temerty Faculty of Medicine, Tier 2 in cancer biophysics
Cendri Hutcherson in the department of psychology at the University of Toronto Scarborough, Tier 2 in decision neuroscience
Joanne Kotsopoulos at Women's College Hospital and at the Dalla Lana School of Public Health, Tier 2 in hereditary breast and ovarian cancer prevention
Arthur Mortha in the department of immunology in the Temerty Faculty of Medicine, Tier 2 in mucosal immunology 
Kelly O'Brien in the department of physical therapy in the Temerty Faculty of Medicine, Tier 2 in episodic disability and rehabilitation 
Trevor Pugh at the University Health Network and in the department of medical biophysics in the Temerty Faculty of Medicine, Tier 2 in translational genomics 
Diego Restuccia in the department of economics in the Faculty of Arts & Science, Tier 1 in macroeconomics and productivity 
David Sinton in the department of mechanical and industrial engineering in the Faculty of Applied Science & Engineering, Tier 1 in energy and fluids 
Olivier Trescases in the Edward S. Rogers Sr. department of electrical and computer engineering in the Faculty of Applied Science & Engineering, Tier 2 in power electronic converters 
Joel Watts in the Tanz Centre for Research in Neurodegenerative Diseases in the Temerty Faculty of Medicine, Tier 2 in protein misfolding disorders
Michael Widener in the department of geography and planning in the Faculty of Arts & Science, Tier 2 in transportation and health 
Stephen Wright in the department of ecology and evolutionary biology in the Faculty of Arts & Science, Tier 1 in population genomics