Think Afro-Pink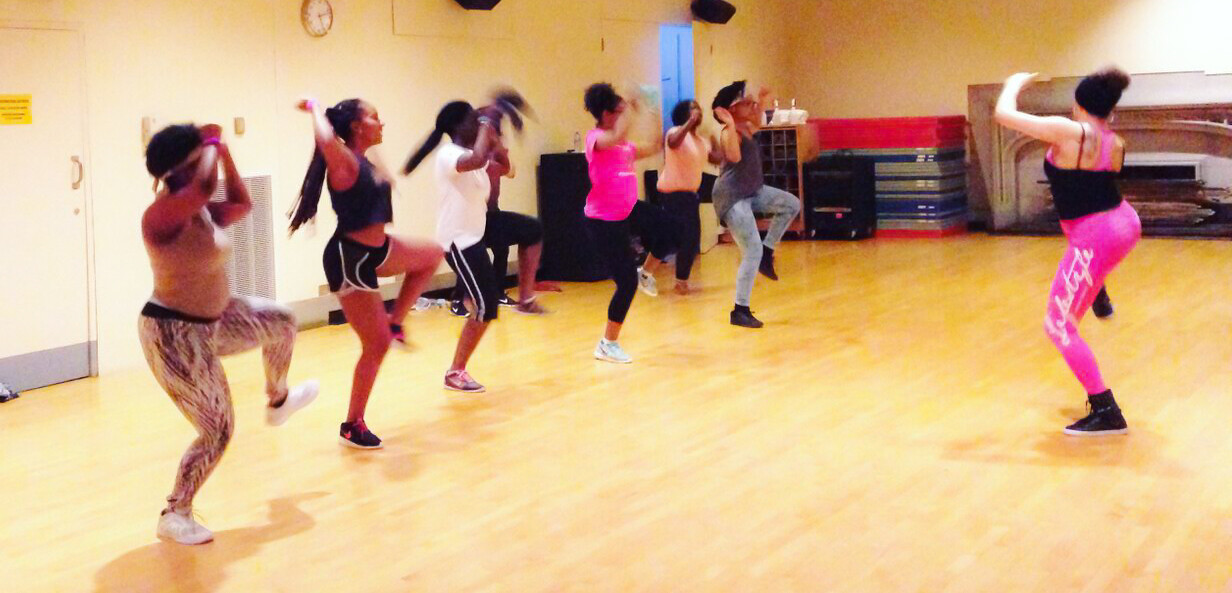 Black students, faculty and staff —as well as their allies — are invited to lace up their sneakers and exercise their way to better health at a pair of breast cancer awareness events next week.
Research shows Black women of West African descent have worse outcomes and tend to develop more aggressive breast cancer than white women. Think Afro-Pink, which aims to raise awareness, will feature Zumba class to highlight the importance of physical activity's preventive benefits. The initative is led by Dr. Onye Nnorom, Black Health Theme Lead for the MD Program and neuroscience student Deborah Ocholi and Master of Public Health student Jo-Ann Osei-Twum.
"We want to encourage Black women to participate in prevention — to know their breasts and the risk factors for breast cancer and as well as the importance of early detection. We're also empowering students to tell their mothers, aunts and other women about these things," says Nnorom, who is also a lead researcher with the Health Equity Research Collaborative (HERC).
Another factor specific to the Black community — and particularly women of West African descent — is a tendency to present 10 years earlier with breast cancer. Regular mammograms are recommended every two years for women aged 50 to 74. Where for white women, the disease most commonly develops when they're in their fifties and sixties, the disease is more likely to strike Black women when they're in their forties and fifties. Because of this, it's important for Black women to talk to their primary care givers about this.
Despite Canada's universal health care system, Nnorom says not all population groups enjoy the same outcomes. For example, research shows immigrants are less likely to undergo screening, despite its potential to save lives.
"We have universal access, so I'd like to see equal outcomes for everyone," says Nnorom.
A similar event was held for students in February. Participant feedback prompted Nnorom and her team to expand the program to include an event at U of T Scarborough. Various community partners will also be present at both event locations to provide information for information to take home and share with friends and family members.
Vouchers from Toronto Public Health will be given to women who fall within the recommended age group for mammography screening. Women can redeem the certificates for a small gift when they go for their test. Nnorom and her fellow researchers at HERC will also receive non-identifying information to determine whether or not the event helped inspire an increase in screening.
The first event will be held on Wednesday, October 4 at the Pan Am Centre in Scarborough. A second will be held on Thursday, October 5th in the Debates Room at Hart House. On both days, sessions begin at 4 p.m.
Participation is free and advance registration is encouraged. Organizers will also be accepting donations and selling T-shirts, with all funds going to The Olive Branch of Hope Cancer Support Services for Black Women.
For more information or to sign up, click here.