Temerty Medicine Promotes Over 180 Faculty Members
Faculty & Staff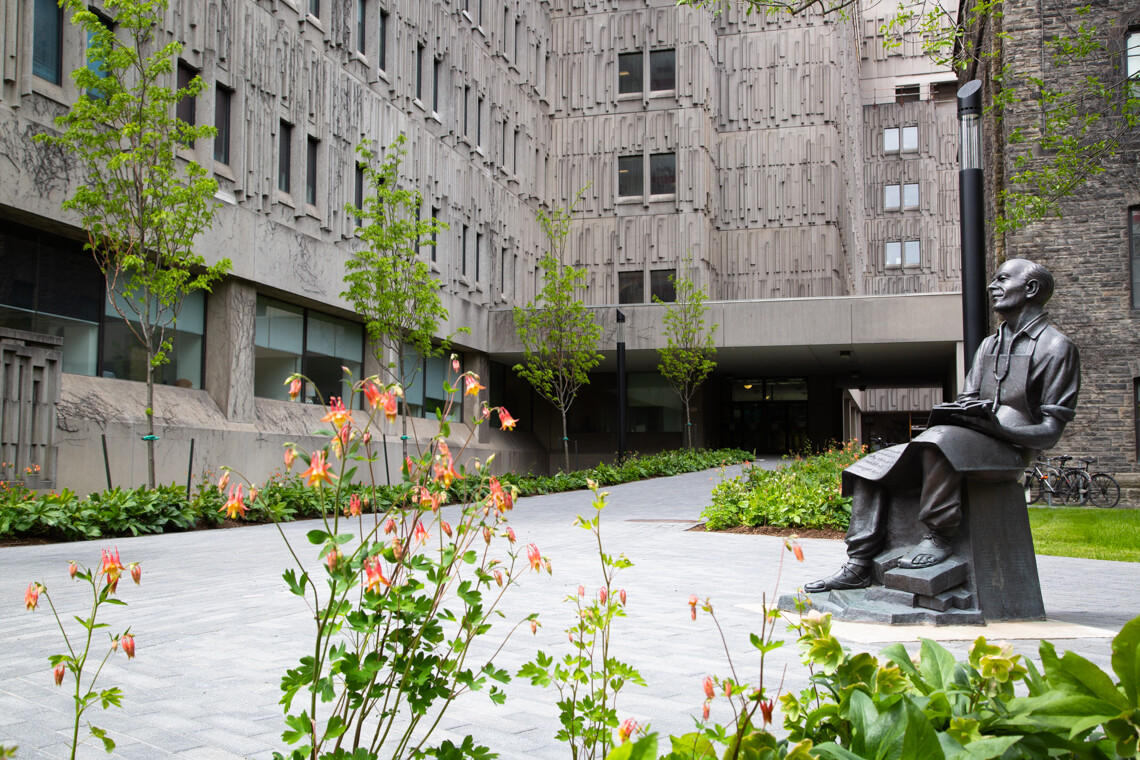 Photo by Erin Howe
The Temerty Faculty of Medicine at the University of Toronto has promoted 183 candidates to the rank of professor or associate professor, the Faculty's largest-ever cohort of senior academic promotions.
Sixty-three faculty members were promoted to professor, while 120 were promoted to associate professor. Candidates are promoted based on achievements in their academic fields and contributions to the university.
The promotions take effect on July 1, 2023, and a list of promoted faculty members is posted on the Temerty Medicine website.
"Our faculty members bring remarkable dedication and expertise to their work across a variety of academic activities, and the breadth of their impact is increasingly recognized in the promotion criteria and process," said Trevor Young, the dean of Temerty Medicine.
"I want to thank everyone involved this past year — departmental promotions committees and chairs, the decanal promotions committee, and in particular Mary Jane Esplen, who has chaired the decanal committee for many years and played a vital role in the promotions process," Young said.
Esplen joined the decanal promotions committee as a member in 2014, served three years, and was appointed chair in 2016. She will step down as chair at the end of August.
"It has been a privilege and pleasure to see first-hand the wide range and level of excellence across the scholarly outputs at Temerty Medicine," said Esplen, who is a professor in the department of psychiatry and the Institute of Medical Science at U of T. "Prior to this role, I had no idea about the diversity of activities our faculty members engage in and lead."
Esplen said that Temerty Medicine has made good progress modernizing the promotions process in recent years, in particular on the evaluation of creative professional activities, or CPA. These activities comprise one of the four main criteria for senior promotion, along with research, education, and leadership or administration.
Creative professional activities span many areas, and can include quality improvement innovations in health care, development of educational programs inside or outside the university, advocacy and policy work, and media and public outreach.
Temerty Medicine's model of reviewing and understanding CPA has garnered interest from other universities looking to value a broader range of scholarship and professional work, Esplen said.
These creative activities can also include work on equity, diversity, inclusion, Indigeneity and accessibility (EDIIA) — efforts that are increasingly considered within the CPA criterion, but also across all areas of a candidate's application for promotion, Esplen said.
"There is much EDIIA work in our Faculty, which often requires dedication and innovation. We want to encourage faculty engaged in this work to come forward for promotion, and to help ensure that all faculty consider EDIIA in their other work," said Esplen, who will continue to chair a working group on EDIIA over the summer.
Other recent changes in the promotions process include broadened metrics on research productivity, which encompass more work in global health and team-based interdisciplinary projects, and a growing recognition of education scholarship that is reflected in more candidates promoted for their clinician-teacher roles.
This year, 31 candidates were recommended for promotion with excellence in teaching. Creative professional activity played a role in 100 successful applications.
Esplen expressed thanks to the many academic leaders and staff involved in promotions, especially the decanal promotions committee. "We have a diverse group who volunteer their precious time," she said. "I have learned from them all and truly valued their wisdom."