Students Delve into Cancer Experience, With Patients as Teachers
Students, Education, Faculty & Staff, Partnerships, Inclusion & Diversity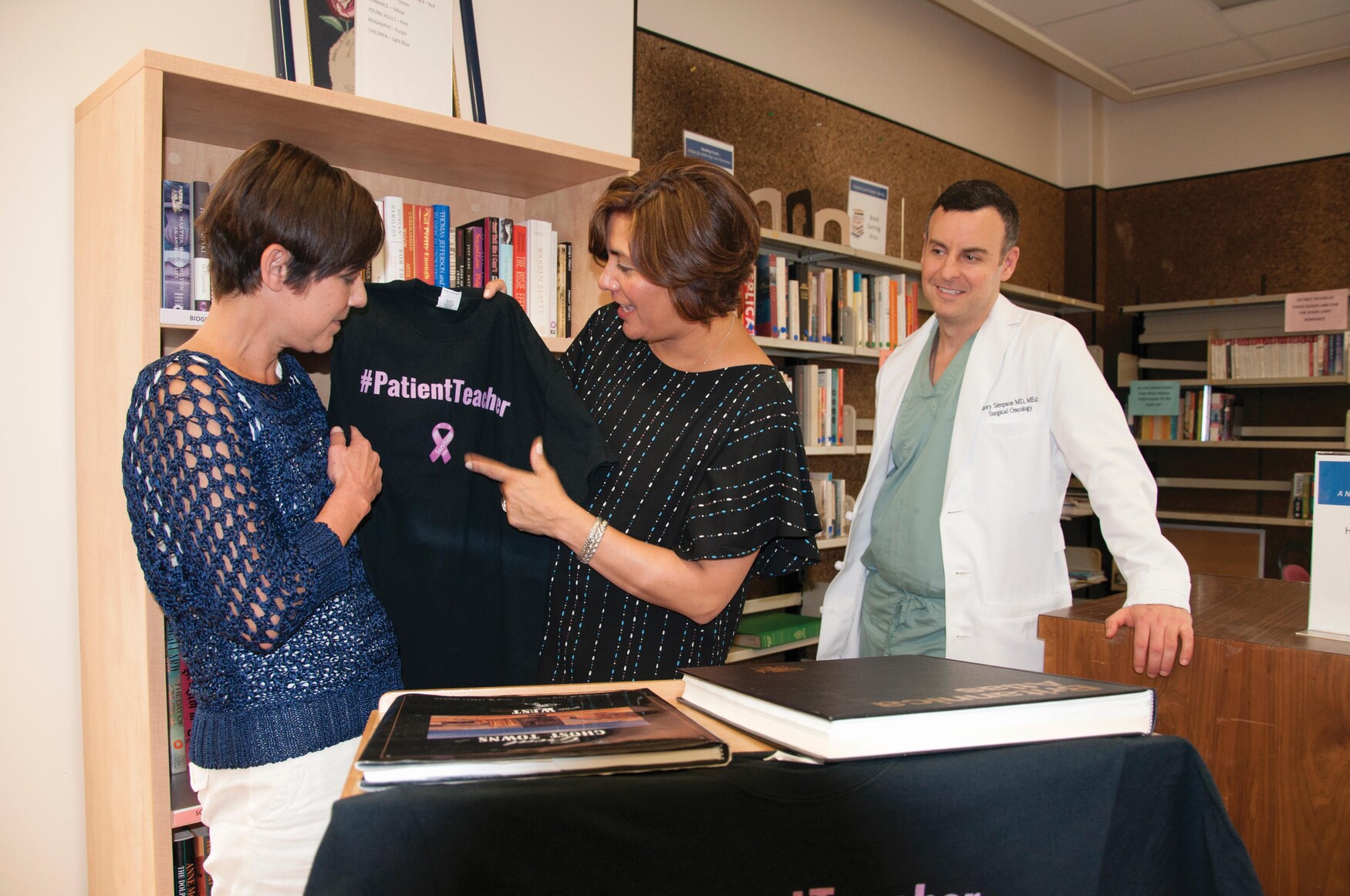 How can doctors limit patient anxiety before surgery? What are the lasting impacts of surgery on quality of life? What can doing art teach medical students about health care? A new program at the University of Toronto aims to answer these questions by bringing together future physicians and patients willing to share their experiences with cancer.
The Patient as Teacher program launched last fall through the university's Fitzgerald Academy in partnership with St. Michael's Hospital. Third-year medical students engage in interactive workshops with patients and each other over eight-week surgery rotations, and reflect on their learning by creating art.
Breast surgical oncologist Jory Simpson started the program, and he recently launched a website that offers resources for its students and patients, along with some of the art it has inspired. Simpson is an assistant professor in U of T's Department of Surgery and director of undergraduate education in the division of general surgery. He spoke with writer Jim Oldfield about the program.
How did this program come together?
About a year and a half ago, I was talking with Professor Ori Rotstein (surgeon-in-chief at St. Michael's) about how we could improve the surgery clerkship for medical students, by bringing in patients and presenting a broader perspective on what surgeons do. We had many ideas but they morphed into this one, which I ran past Arno Kumagai, vice chair of education in the Department of Medicine. He had started something similar at the University of Michigan and he thought it was a great idea. We piloted it for one night and last year enrolled 50 students. This coming academic year, we will also run at Sunnybrook and University Health Network, so more than three-quarters of surgical clerkship students will do the program.


That's amazing growth. What are students getting out of the program?
They find it really worthwhile. They gain a deeper understanding of the patient experience, which is very much in line with the focus on person-centred care and patient/provider partnerships in the new medical school curricula. And some students start the rotation with misconceptions about the role of surgeons — we're often seen as technicians, cold and aloof, who only have a few brief encounters with patients. But in hearing from patients, students realize we are much more involved in patients' lives and that we follow them over time. This is a valuable insight, even for students who know they don't want to get into surgery, because they can see how surgery connects with other specialties and impacts the patient's broader experience of cancer.
Have many patients come forward as teachers?
This past year we had 10 patient volunteers, while next year (2018-2019) we will have approximately 30 patients across the three sites, limited only by the number of sessions. Breast and other cancer survivors take such ownership and pride in their journey and recovery, and so many of them want to share their stories — they find it very empowering. They also connect with other patient volunteers and develop an even deeper appreciation of the doctor-patient relationship. I think the early success of the program is due in part the courage of our patient population and their willingness to speak out.
Are you measuring the impact of the program?
We're working on an evaluative study right now. We've done focus groups with all the students and we're measuring the program's impact on them going forward. We also do individual interviews with patient teachers. Once we have concrete evidence, we hope other universities will take it up. We're trying to make it easy for other centres to do that, and the website is one part of that effort. At this time next year, I expect at least one other university will have a similar program, and we've received a lot of positive feedback from colleagues in surgery and education across the country.
What was the biggest challenge in growing the program?
The logistics. There many to work out. But we've had great support from the education coordinators at all three academies, we wouldn't be where we are today without their work. We've also had strong institutional support, with funding from U of T and St. Michael's, and a private donor. I'm just thrilled with how it's all come together. Students are very receptive to learning in this environment, and I think you can see their engagement in the art they produce. It's incredible. We've heard music and poetry, and we've seen some really impressive visual concepts and images. It's deep and inspirational stuff.