Small Patients, Big Heart: Dr. Adam Rapoport, MD '02, PGME '06, MHSc '08
Alumni Profile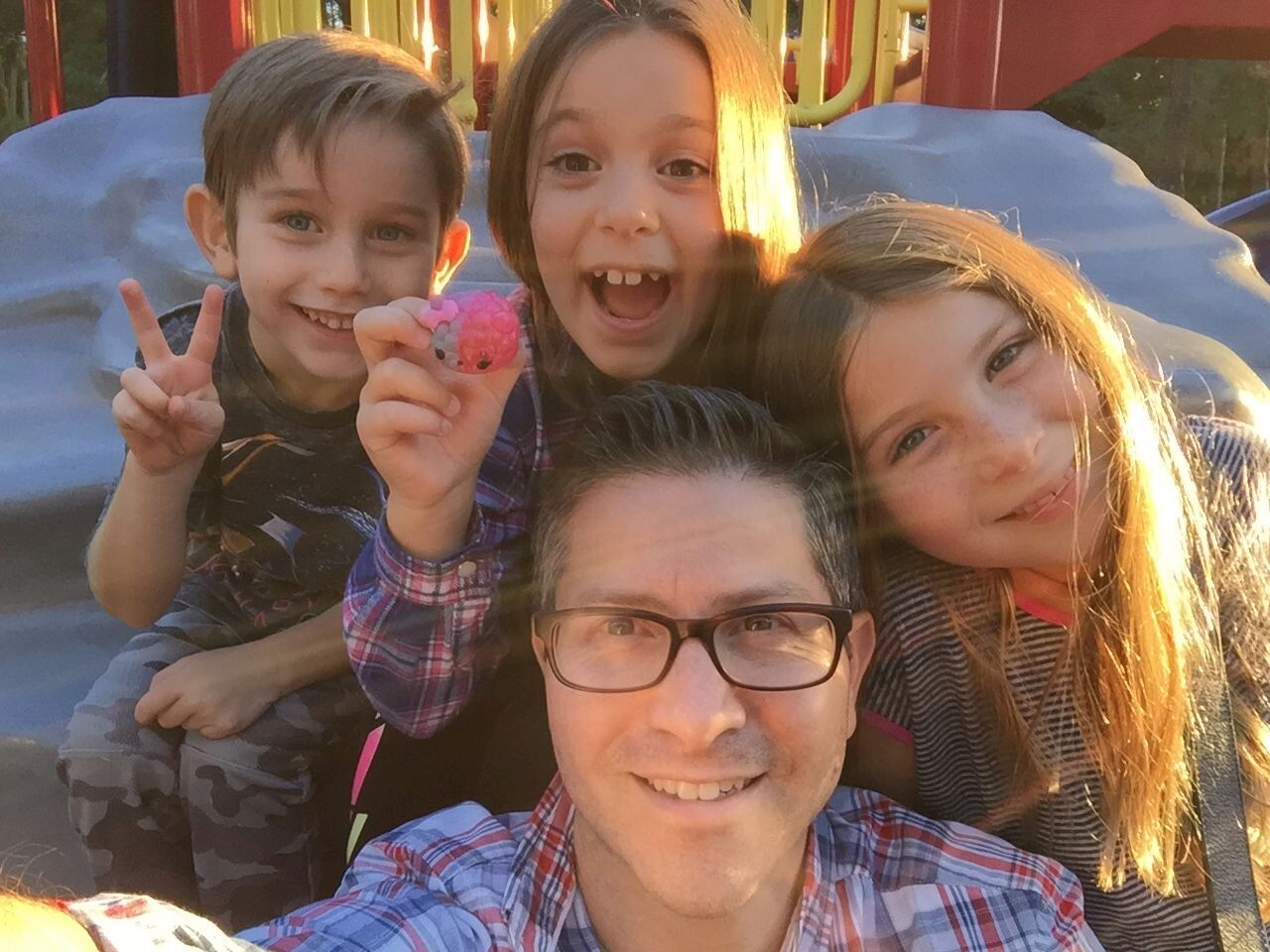 In 2011 Dr. Adam Rapoport, MD '02, PGME '06 (Paediatrics), MHSc '08 (Bioethics) became the first Medical Director of the Paediatric Advanced Care Team (PACT) at SickKids hospital in Toronto. PACT provides both inpatient and outpatient care to children with life-threatening illnesses and their families. He is also the Medical Director at Toronto's only pediatric residential hospice — Emily's House. Dr. Rapoport is an Assistant Professor in the Departments of Paediatrics and Family & Community Medicine at the University of Toronto.
Death is not something we do well in medicine. I knew we needed to do this better.
Caring for children with life-threatening illnesses can be heartbreaking. As medical director of both The Hospital for Sick Children's Paediatric Advanced Care Team and of Toronto's only pediatric residential hospice, Emily's House, Dr. Adam Rapoport doesn't shy away from forming real relationships with his patients and their families. He spoke with Faculty of Medicine's Julie Lafford about his work.
Why did you choose U of T for your medical training?
You could say U of T is in my blood. I'm Toronto born and raised, so I was always aware of U of T's great reputation and it was always the place I wanted to be for medical school. My father studied Dentistry at U of T and I have one uncle who is in medicine, a radiologist, and another uncle who did law at U of T.  Both my mother and wife studied at OISE – my wife (Mia Quint) did her PhD in higher education; my mom returned to school when I was in high school to become a psychometrist.
After doing medical school here, I was so honoured to be able to stay for my residency — once I decided to do pediatrics, the only option for me was SickKids and U of T. And I followed up with a Master's degree in Bioethics at U of T, focusing on pediatric end of life care.
How did you come to pursue a career in pediatric palliative care?
My own paediatrician was a big role model for me, so I had been considering paediatrics. But I was a relatively healthy kid, so I wanted to see if I could handle being around really sick children. While in medical school, I tracked down one of the early pioneers in pediatric palliative care, Dr. Gerri Frager, who welcomed me to train with her for a month in Nova Scotia. I knew then that I was destined for a career in paediatrics.
Is that when you decided on pediatric palliative care?
It was another formative experience, during an internal medicine rotation in clerkship that started to sway me to pursue palliative care. I was assigned a patient who had been admitted with pneumonia — and as the clerks started off with just one patient, I spent a lot of time getting to know this older gentleman, his wife and his children. But despite my best efforts, his condition deteriorated, which was unusual for a straightforward pneumonia. A CT scan uncovered the fact that his "pneumonia" was actually metastatic cancer — he died about a week later.
My first reaction was wanting to go to the funeral; I had spent hours each day with this patient and his family. But when I asked my senior resident for advice, she thought going might send a message to the family that I was feeling guilty. My attending physician said death and dying was just part of internal medicine — that it's unrealistic to attend patients' funerals.
But I decided to go anyway.  On the evening of the funeral, my team was on call. I told my senior resident that I had a family function I couldn't miss that evening and she allowed me to admit the first patient that came in, run to the function, and then get back in time for my next admission. So after my first patient of the night, I ran out to the parking lot, got changed into my suit in the car, drove over to the church, and then paused outside wondering if I was making a big mistake. After working up the courage to go in, I got a warm welcome. The family insisted I sit in the front row with the widow and her children and they introduced me to everybody. It was then that I realized death is not something we do well in medicine. It's seen as the enemy, a failure. I didn't really aspire to be a palliative care specialist — I just knew we needed to do this better.
I imagine it's especially hard when the patient is a child. Have you ever had negative reactions from families when you introduce yourself?
Yes, palliative care can be a taboo subject even for adult patients; with children you can multiply that by ten. Prior to my taking on the role here as medical director, the team was called the Palliative and Bereavement Care Service. While that was a very apt description of what we did, no one wanted to meet us and our colleagues didn't want to make referrals. In 2012 we changed our name to the Paediatric Advanced Care Team, or PACT for short, and did an educational blitz around the hospital promoting ourselves as a team that focuses on maximizing quality of life, no matter where the child was on their disease trajectory.
This resonated with families because every parent wants their child to have a good quality of life, but no one wants that to come at the expense of quantity. The problem was that palliative care and curative care were viewed as mutually exclusive; it was either one or the other. But since promoting palliative care as something that can and should be integrated with standard care, we've seen a 160 per cent increase in our referral rate. We now get involved as a matter of routine with all children waiting for lung transplants and heart transplants. Our job is to make sure that the amount of suffering they are going through while they are waiting for that organ is kept to a minimum. We have a lot of tricks up our sleeves to make sure the kids are feeling as good as possible. And when the kids are feeling good the family feels good too. 
What kinds of things do you do to help the children feel good?
I like to ask children and families what they would be doing if they weren't in the hospital. For example, about a year ago there was a child with a very serious and life-limiting condition, who had been in the hospital a very long time. When I asked that question, his mother said, "Actually he's turning 13 next month. If he weren't in the hospital we would be planning his bar mitzvah, but obviously, that's not happening." So I said, "Let's plan a bar mitzvah."
We held it in the SickKids Peter Gilgan Centre for Research and Learning — they brought a rabbi, their family, a Torah, and as a typical part of the bar mitzvah, they danced the hora and raised the young man up above their heads in his wheelchair. You could see the joy in the family's face. While we couldn't cure the disease, for that day they were transported to a really great place and got to have wonderful memories of this time when their child was happy.
What Words of Wisdom do you have for current students?
There is a sense in medicine that you need to put up a wall — a professional space between you and the patient —in order to protect yourself from the challenging things you see all the time. It's unsaid, but it's implied.
The thing that has done me so well in my career is to break down that wall. I approach every patient and every family as if I were that child's father, and I ask myself what I would want done in that situation. This can be very difficult emotionally, but it has allowed me to be the physician I want to be — and the physician my patients and their families deserve. To me, that more than makes up for the risk I take by putting myself out there. The satisfaction I get from the positive impact I make, and with the support of my team, I have never felt at risk of emotional burnout.
So my advice is not to be scared of forming real relationships with patients and their families. People want to be treated by a physician where there is a real human connection. When we strive to cultivate that connection, the quality of our work and our job satisfaction increases exponentially.