Resilience, Compassion and Community: Class of 2023 Graduates Reflect on Medical School
As they prepare to cross the convocation stage, six graduating students from the Temerty Faculty of Medicine MD Class of 2023 share why they wanted to pursue medicine, what lies next on their journey and what advice they'd offer to incoming students.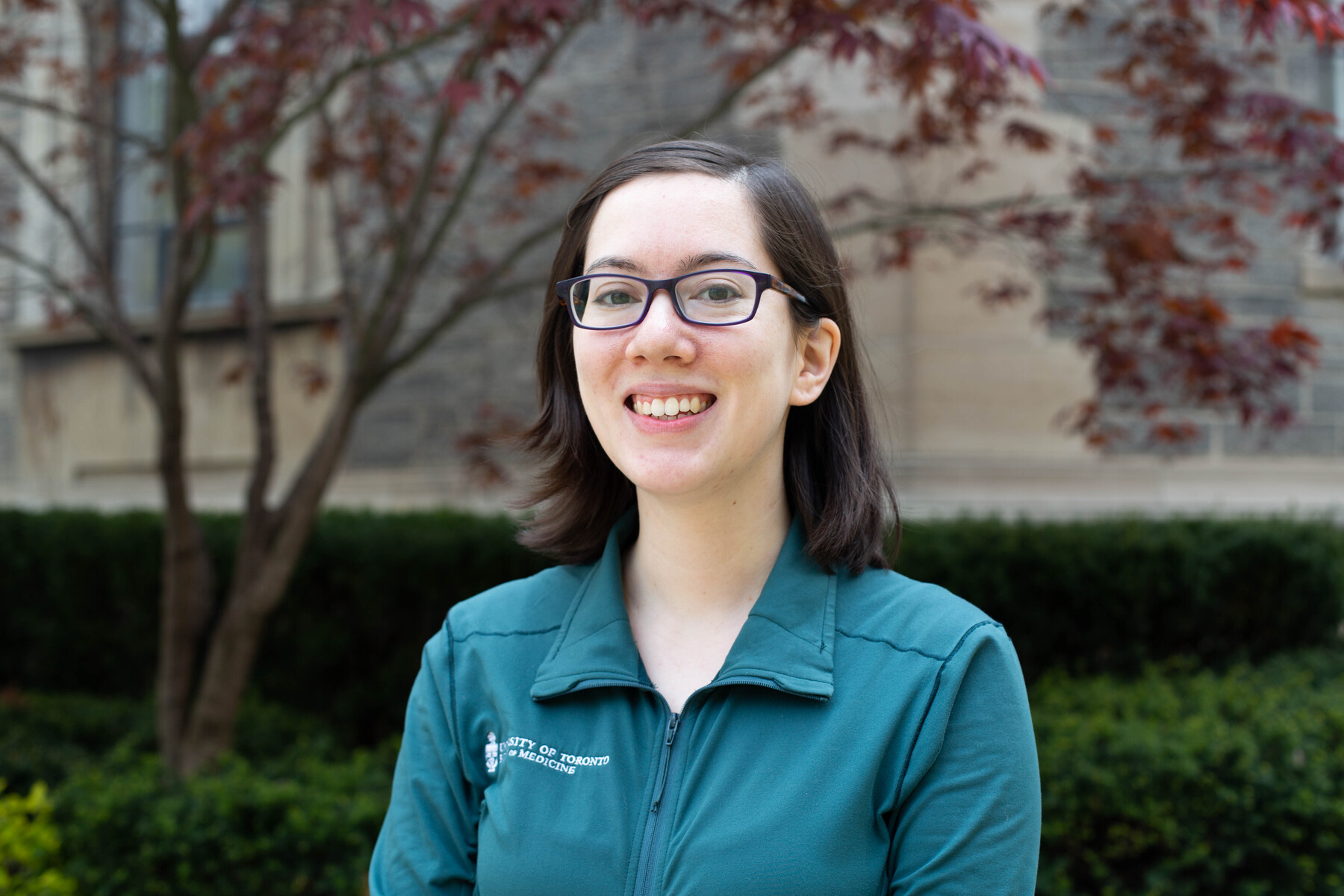 Laura Feldman
Valedictorian, Class of 2T3
Up next: Public Health and Preventive Medicine, University of Toronto
 
I come from a medical family: grandfathers, parents, aunts, uncles, my older sister… Although this gave me a huge leg up—access to countless mentors and the financial resources to pursue a medical education—it didn't necessarily make me want to be a doctor. I saw how it could be hugely satisfying job and a vehicle to bring about positive change. However, I saw how it could be a path to burn-out, and how it is by no means the only way to make a positive difference with one's career.
In university, I took the usual "premed" life sciences courses, but I also took statistics, philosophy of science and environmental health, all of which I loved. I got involved in research during the summers and, after graduating from my bachelors, I pursued a Master of Public Health in Epidemiology at the Dalla Lana School of Public Health here at U of T. I loved using scientific reasoning and statistical methods to sift through raw information to find the answers to questions that could improve people's health.
After my masters, I worked for several years at the Hospital for Sick Children as a Research Analyst in Dr. Teresa To's lab. There, we did epidemiological research in which we were teasing out the relationship between asthma rates and environmental exposures (e.g., outdoor air pollution). To do that work, we did "big data" analysis using millions of de-identified records from provincial health databases.
Although I really loved working as a researcher, and I believed in the importance of the work, I started to feel disconnected working with millions of anonymous data points. On paper, I was working to understand asthma, but I had no practical understanding of the disease or patients' experiences of it. I wanted to keep doing research, but in order to be effective and impactful, I felt I had to gain a deeper understanding of health and what it meant to people.
Best parts of medical school? Firstly, I fell in love with my cohort. I was amazed at the brilliance and kindness of everyone I met. On the whole, we are quick to help each other out in times of difficulty. This trait became so important when the pandemic began and all of our schooling moved online. Throughout that very isolating experience, we were able to maintain moments of connection and offer support to one another.
Secondly: patients. It is the honour of a lifetime to have the professional license to sit with people in their times of need and just… listen. (And then do and all the rest.)
Although there have been many highlights, there have been challenges, too. I have struggled with maintaining self-confidence in the face of daily experiences that make me feel like I'm not good enough. I am grateful to my friends, family and partner for keeping me grounded and to the counsellor that I see at the Office of Learner Affairs who initially introduced me to the concept of the growth vs. fixed mindsets. This shift in mindsets helps me see the day's "failures" as what they really are: invaluable and unavoidable opportunities for learning and growth.
I'm excited (and nervous) to be starting a residency in Public Health and Preventive Medicine at the University of Toronto. At heart, I still see myself as a researcher and as someone who thinks and operates at the population level. The residency in PHPM allows me to spend two years training as a family physician within the Family Medicine training program, and then it will additionally allow me to gain expertise in the practice of medicine at the population level (e.g., managing disease outbreaks, conducting population health assessments). It's kind of the perfect program from which to continue my journey of gaining proficiency in clinical medicine at the individual level while training to work to improve the health of populations.
My interest in environmental health has persisted throughout my training. I'm drawn to the emerging area of climate change and health. I want to work to help build an understanding of how the environments that people live in (and the changes those environments are facing) impact health and what physicians and other members of society can do to positively intervene.
Advice for incoming students: I think that incoming medical students get inundated with advice. In lieu of advice, I will offer an affirmation: you already have in you everything you need to succeed in your training and beyond. (The rest is just fiddly details.)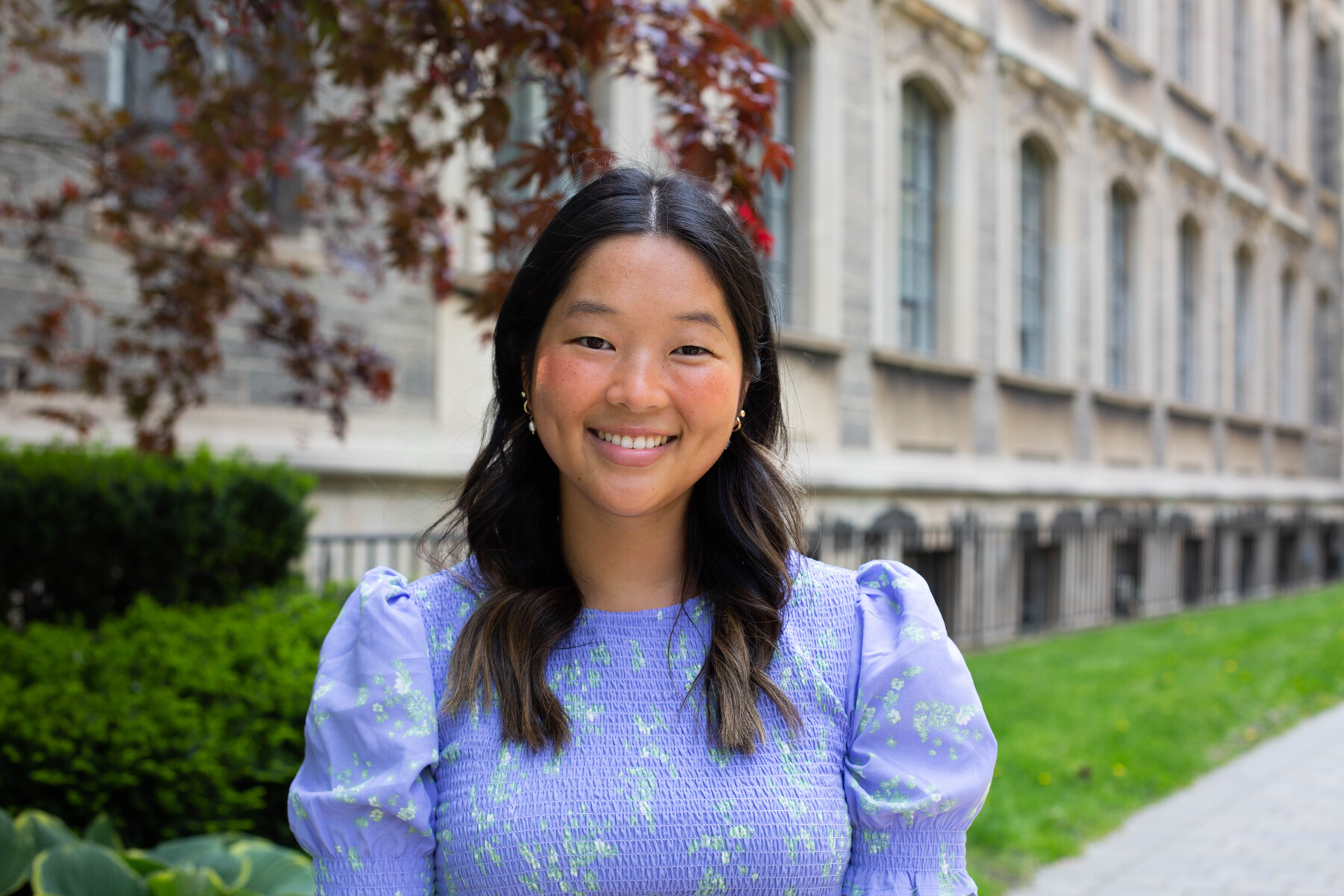 Calandra Li
Up next:

Plastic, Reconstructive and Aesthetic Surgery, University of Toronto


 
I grew up in a very large and tight-knit family, so for me, it was important to pursue a career that centred around community and helping one another – and medicine checks those boxes. I also admire medicine as a profession that intrinsically demands of its members to be committed to lifelong learning, leadership development, and intimate human connection.
I'm most grateful for the chance that physicians get to invest in the communities they serve and am humbled at the opportunity to walk with patients through some of the most complex and challenging moments of their lives. To be able to offer patients and their loved ones even a tiny bit of compassion and understanding during such intense periods of uncertainty is something I hope to never take for granted.
I cannot begin to express how truly lucky I am for the lifelong friends I have made while in medical school. To have friends who have journeyed with me through some of my most epic trials and who support me unconditionally is a gift I cherish and am forever grateful for. My favourite memories are filled with laughter and I will look back with pride at the community we helped to create and the legacy of kindness we will leave behind. I cannot wait to see all my friends dominate their respective specialties and conquer all of their dreams.
I will be starting residency in the division of Plastic, Reconstructive and Aesthetic Surgery at the University of Toronto! I was initially interested in Plastics because a close family member of mine had surgical intervention for an autoinflammatory dermatologic condition. My interest quickly grew into a passion for this field which necessitates creativity and discipline in order to restore form, function, and confidence to patients' lives.
I'm most excited to give back to my community in a meaningful way. I'm extremely aware of the fact that I wouldn't be where I am today if it weren't for the immense number of people who have led me here. There are many highs and lows throughout medical school, but my friends, family, and mentors in medicine have guided me along the way and continue to instill their belief in me. I hope to stay involved in medical education so that I can continue to empower others on their journeys to medicine and beyond. 
Advice for incoming students: In medicine, it is easy to lose your sense of self and forget your original motivations for pursing this path when you're immersed in this often unrelenting and competitive environment. I've come to learn that the only person I'm competing with is myself in my journey to become the best physician and colleague I can be. We need many different types of doctors in our healthcare system, and we all have our own individual strengths and gifts. Each of us is needed and valued. Medical school is challenging, and that is easy to understand, but it can be difficult to endure. Surround yourself with strong voices who remind you how incredible you are, and you will make it through!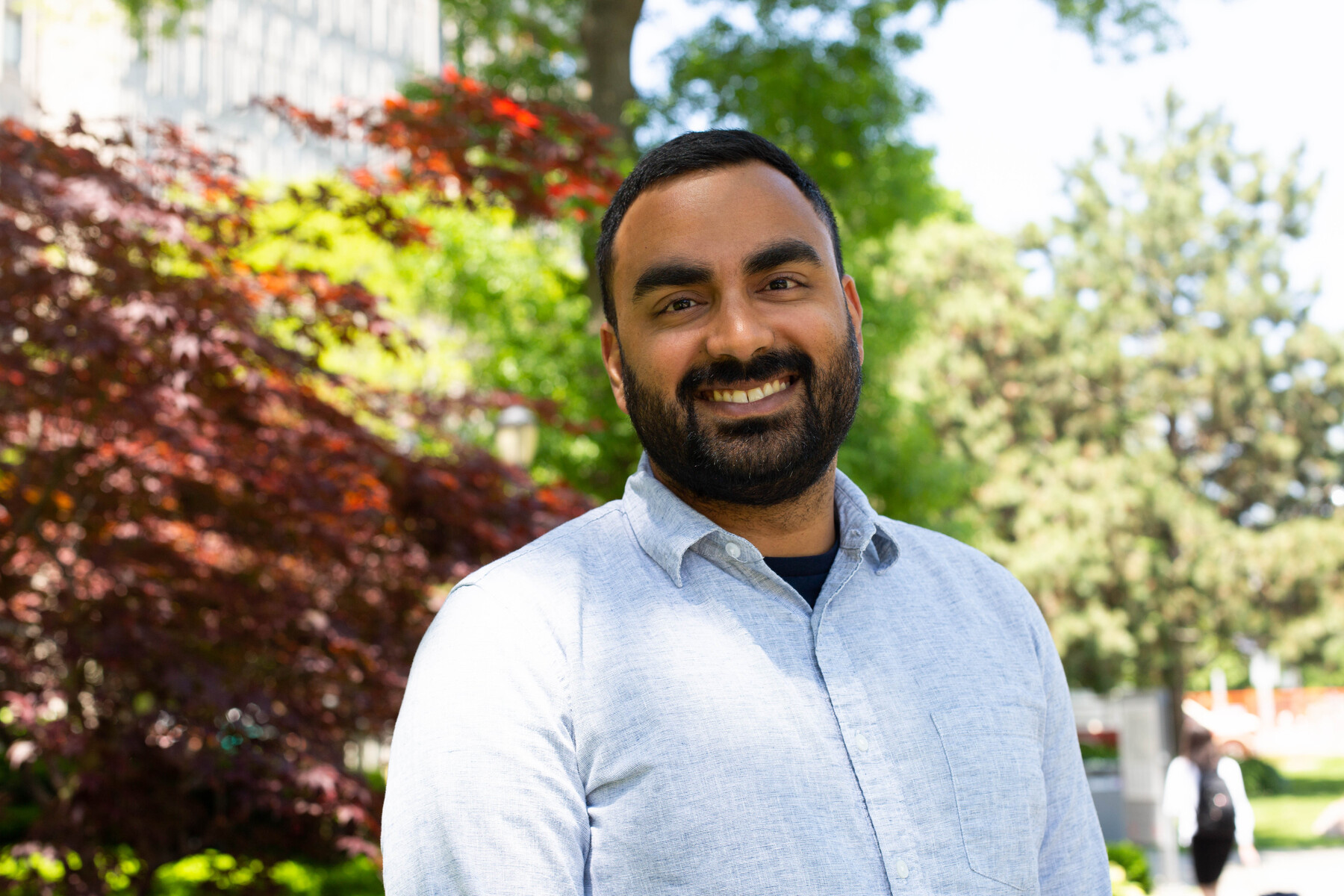 Sachin Kumar
Up next: Pediatrics, Accelerated Research Pathway, Boston Children's Hospital


 
I came across the MD/PhD Program while I was completing my Master's degree in Molecular Genetics. I had previously been very research focused, but my curiosity grew around how to connect basic biological research advances to patients at the bedside, and make an impact to people suffering from diseases. Through exploring careers, I learned about the role of a physician scientist - someone who not only treats and cares for patients, but also uses their experiences to ask clinically informed questions. Within the MD/PhD Program I have been able to do exactly that. My PhD research was under the supervision of Dr. Michael Taylor, a paediatric neurosurgeon at Sick Kids. My work revolved around understanding the genetic underpinnings of two debilitating brain tumours, and with those discoveries I continue to work to develop novel targeted therapies to treat these cancers. My interest in this field only continued to grow as I had the opportunity to care for children in hematology/oncology electives and work with children more broadly throughout my clinical training.  
My biggest highlight during my training has been the people and friends I have made along the way. Unlike most medical students, as an MD/PhD I have had the pleasure of getting to know two different cohorts of students, and this has been the basis of some of my most important friendships to date. I think it is amazing to be able to work with such a motivated, talented, and diverse group of individuals and I am grateful for all that I have learned from them!
 I am really excited to start residency and this next chapter. I have been at the University of Toronto for all of my post-secondary training (15 years) and it has been such a formative experience for me. As I head out to Boston, I am looking forward to experiencing how things are done in a different city (and country), working with new faculty mentors and getting involved in research at the Dana Farber Cancer institute.
Advice for incoming students: Really enjoy the process that is medical training. Meet new people, care deeply about your patients, learn from mistakes, and remember that feeling that you came into medical school with - humility, excitement, and the desire to do your absolute best. It's truly a life changing experience!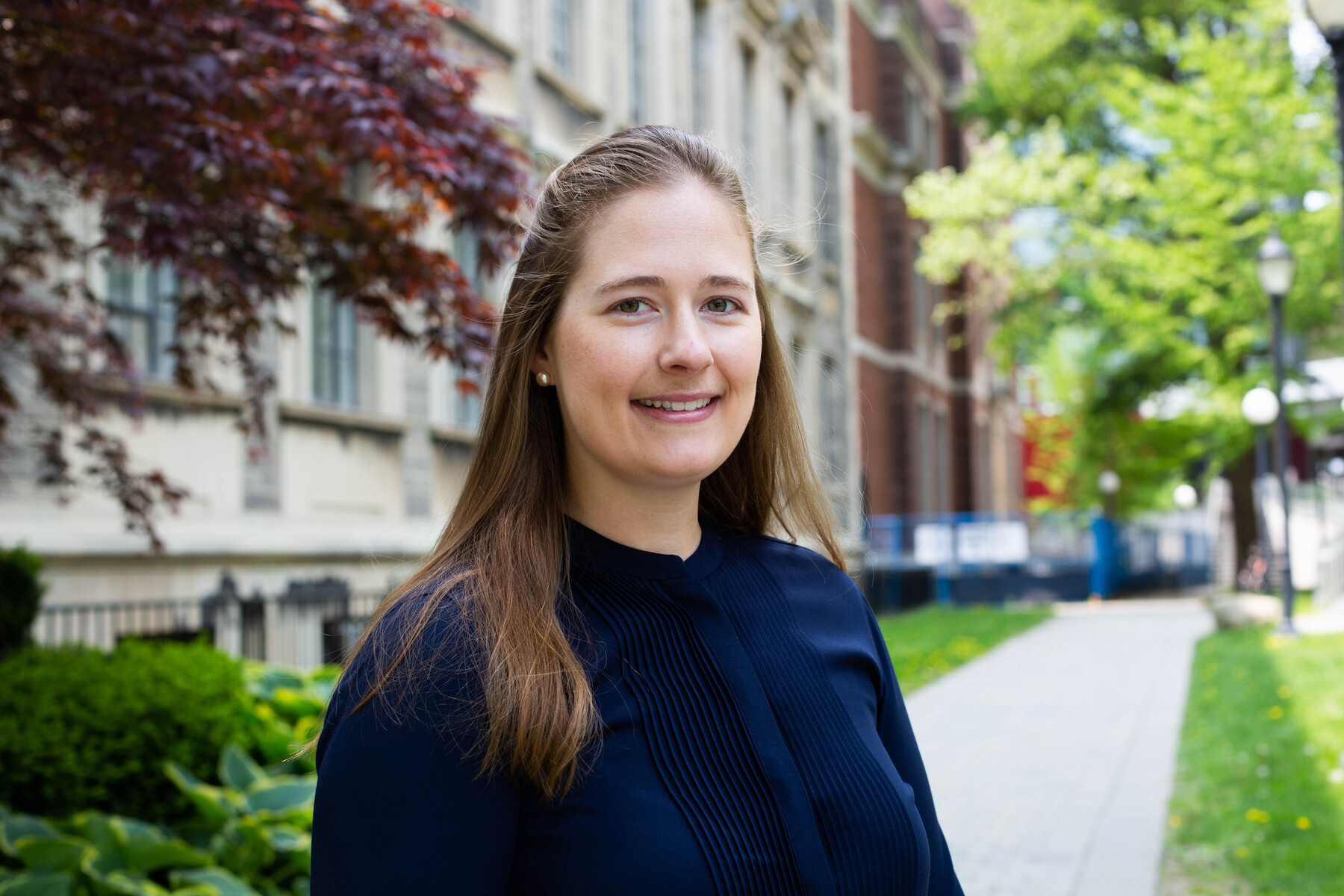 Irene Harmsen
Up next: Neurosurgery, University of Alberta
 
It's been my dream to become a physician since high school when I started volunteering at my local hospital and got involved in medical research. I experienced firsthand how physicians can help patients and their families through these encounters.
My fascination with neuroanatomy and neuroscience and being able to directly influence outcomes via surgery make a career in neurosurgery the ideal fit for me. Neurosurgery is a high-stakes profession, and our decisions as neurosurgeons significantly impact the lives of our patients. This is a privilege and requires a multidisciplinary team to attain the highest standard of patient care. With that in mind, I am most passionate about the people - medical colleagues, nursing, allied health, and caregivers - dedicated to serving our patients.
For most, medical school is a four-year journey. However, I was fortunate enough to complete the combined MD/PhD program which gave me double the amount of time to enjoy all aspects of medical school. Highlights include getting to know peers from both the 1T9 and 2T3 classes, travelling with them to both Vegas and NYC, leading the Neurosurgery Interest Group, being an MD/PhD mentor, and co-founding a precision neuroscience company called Cove. The biggest challenge is feeling that there aren't enough hours in a day!
I'm excited to start a new chapter in Edmonton as part of the Neurosurgery residency program at the University of Alberta. My early interest in the brain stemmed from its complexity and dynamic nature and the mystery of this intricate organ.
I am looking forward to specializing in all things neurosurgery during residency. It'll be a time dedicated to honing my surgical skills and learning how to best treat patients both in and out of the OR.
Advice for medical students: Be open to new opportunities and experiences. Meet people and get involved in extracurriculars that will brighten your medical career.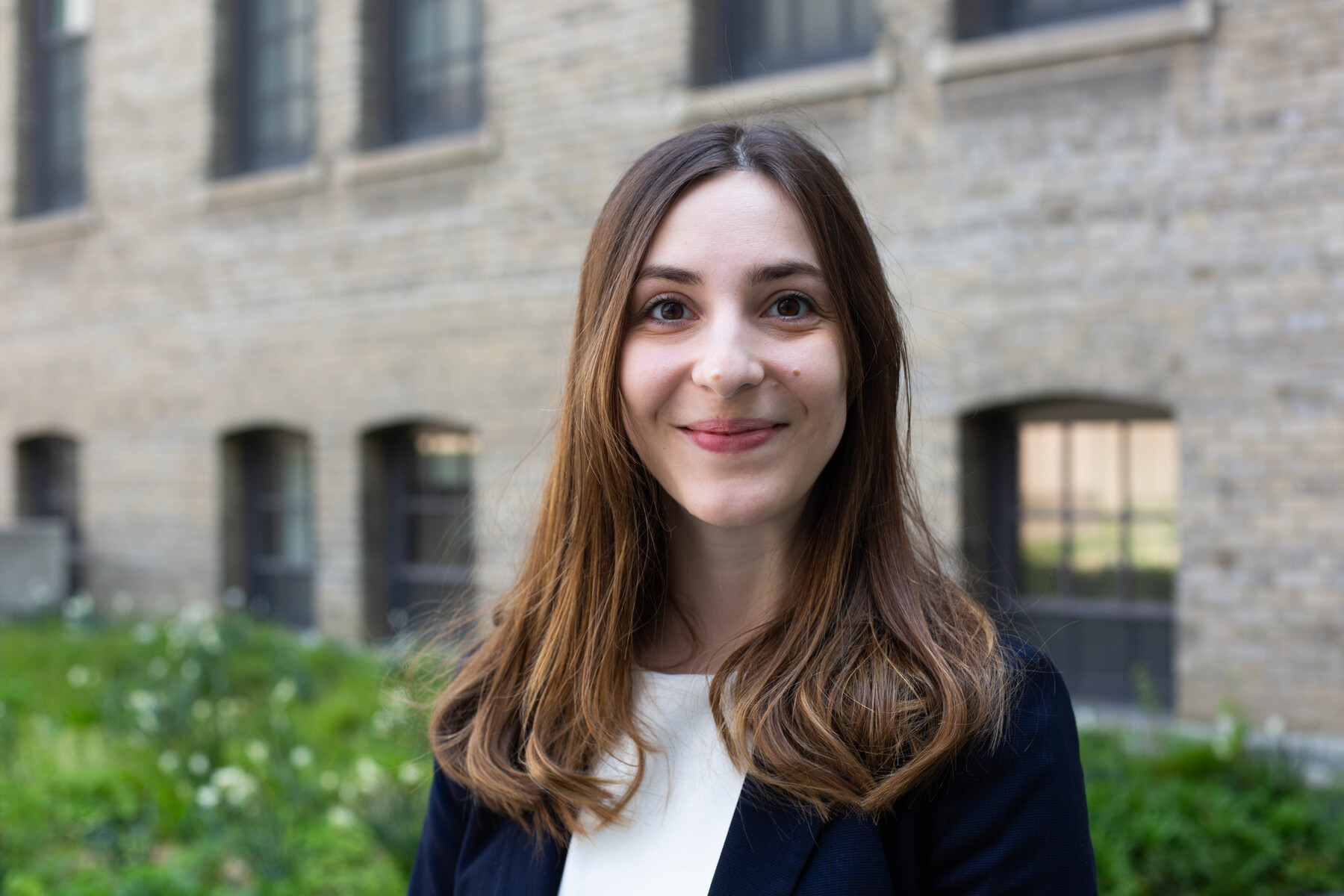 Elya Quesnel
Up next:

Pediatrics, University of Montreal / Centre Hospitalier et Universitaire Sainte-Justine


 
In 1920, in a small town near Paris, a simple wooden box, which resembled a chicken incubator with space to put bricks and hot water bags on its side, served as an improvised incubator to save my grandmother and her twin sister. They were born prematurely and weighed only 1kg. They stayed multiple months in that incubator. Their story was one of international collaboration, research innovation, and resilience.  She lived to be 94 years-old and taught me that a child is much more than their illness. Her story, about how a simple wooden box can save premature newborns, is why I wanted to become doctor and a pediatrician.
I'm excited to be there for children, and to learn the tools to help families in difficult times. I look forward to working with colleagues and allied health teams at having an early impact on a child's disease trajectory, and to being able to contribute to the field with translational and clinical research.
There are numerous highlights of medical school: flying overnight to a different part of the province to participate in a heart transplant, witnessing medical and allied-health teams at the Hospital for Sick Children, Michael Garron Hospital and North York General Hospital rally through surges in the Fall 2022 – Winter 2023 pediatric respiratory illnesses, amid the end of a global pandemic, and grabbing coffees during long shifts with residents, fellows and attendings who always made sure to make me feel included and a part of the team. My highlights of medical school also include conducting cardiac stem cells research in Dr. Michael Lalfamme's lab and starting exciting pediatric clinical research as part of Dr. Nomazulu Dlamini and Dr. Anne-Marie Guerguerian's teams.
The biggest challenge I met in medical school has been balancing life's unpredictability and curveballs while working long hours and having a heavy course load. In these times, I am reminded of the chance I have the support of others. I couldn't have dreamed of pursuing medicine in Toronto, 6000 km away from home, without my parents, who pushed me and supported me to pursue my dreams. I am also indebted to my partner, Armand Bahabi. With both our families away, and we've been a team since my interview at the University of Toronto.
I am extremely grateful and excited to continue in Pediatrics, and complement having had the chance to learn from pediatric teams at SickKids, North York General Hospital and Michael Garron Hospital, by joining the Centre Hospitalier Universitaire Sainte-Justine, and practice in French – my first language.
Advice for incoming students: The only advice I would have is don't take for granted the skills and techniques that you know now, but that may have taken weeks or months to learn. Don't forget how overwhelming embryology and anatomy felt at first, how confusing it felt to take your first history, or how scary it felt to start your first day of clerkship. You've approached successfully so many challenges to be where you are now. Make a list, keep track, and remember them on the days where it feels like there are only challenges ahead. You are enough and will continue to be.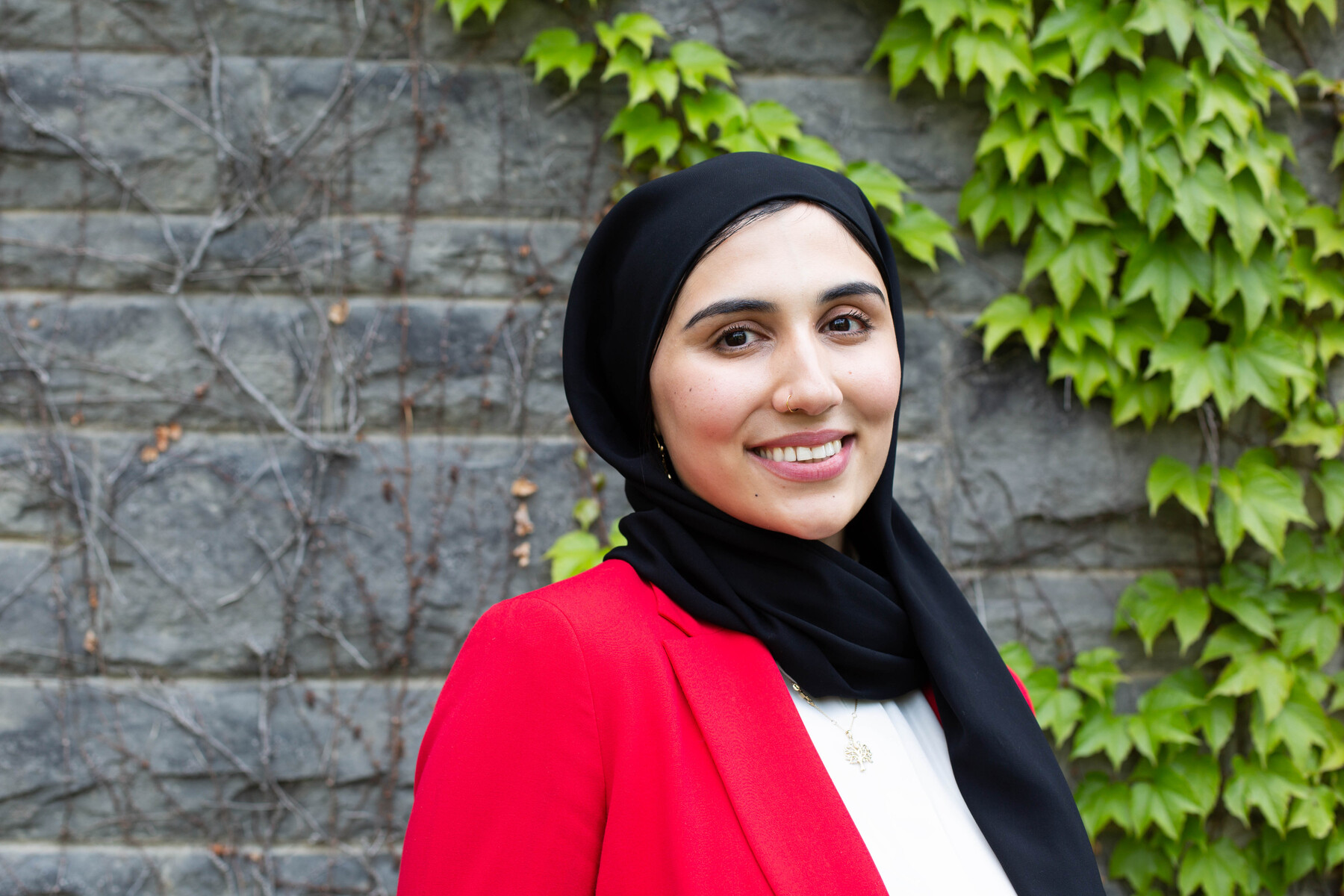 Rehona Zamani
Up next: Obstetrics and Gynaecology, University of Toronto

There are many factors behind my decision to become a physician and I am grateful that this list continues to grow. However, the most significant influence was my intimate understanding at an early age of the impact of the social determinants of health. I was raised in a tight knit community in Toronto that endured significant poverty, food insecurity, and racialization. Witnessing the impact of these factors on individual and community health inspired me to pursue a field of advocacy and leadership in healthcare. Medicine is a fascinating field that combines these roles, while also promoting lifelong learning, growth, and an intricate understanding of human biology. 
I am most passionate about the impact that medicine has on individual and community health, particularly in women's health. I am energized and inspired by my interactions with patients, and look forward to having a positive impact on communities on a local and international scale. I hope to contribute to the advances in improving maternal health, especially in rural and remote areas. 
The greatest highlights of medical school have been my interactions with patients during our clinical rotations and the friends I made during the journey. These interactions with incredible people were truly the most inspiring and memorable moments. I fondly remember my first labor and delivery shift where I witnessed a C-section for the first time for twins. I remember the moment of silence held in the operating room in honour of a donor patient while retrieving their organs on the transplant surgery rotation. I remember advocating for a woman in the last days of her life on an internal medicine ward to ensure her goals of care were met. These are only a handful of the many moments in medicine that I hold closely. There have also been challenges in medical school.
The most memorable challenge was, of course, the COVID-19 pandemic because it took away all those interactions that inspire me. It took away interactions with patients when we were removed from the clinical setting. It took away interactions with my friends and family that provide me with support and energy. I am grateful that I was able to make up many of these experiences as a clerk as the pandemic lessened in severity.  
Although medical students are definitely able to make an impact in patient care, I look forward to broadening this impact as a ObGyn resident. I look forward to gaining the medical knowledge and surgical skills to provide meaningful and patient centred care for women with obstetric and gynecologic concerns. I am astounded by how much I have grown as a person through medical school, and look forward to witnessing who I am after residency.
Advice for incoming students: Try your best to enjoy each and every step in their journey to becoming a physician. You have worked so incredibly hard to become a medical student and likely made personal and professional sacrifices. In medical school, you will experience many firsts and moments that are unforgettable for a variety of reasons. Slow down, enjoy, reflect and grow from these experiences. More importantly, make sure that your own wellness is a priority. It is so easy to get caught up in the pressure of constantly being productive and moving quickly between goalposts, but this can lead to burnout and loss of empathy. Take time for your hobbies, family and friends, and other activities. These are experiences that will also allow you to be a better physician for your patients.