In Profile: Taryn Grieder
Alumni, Education, Faculty & Staff, Research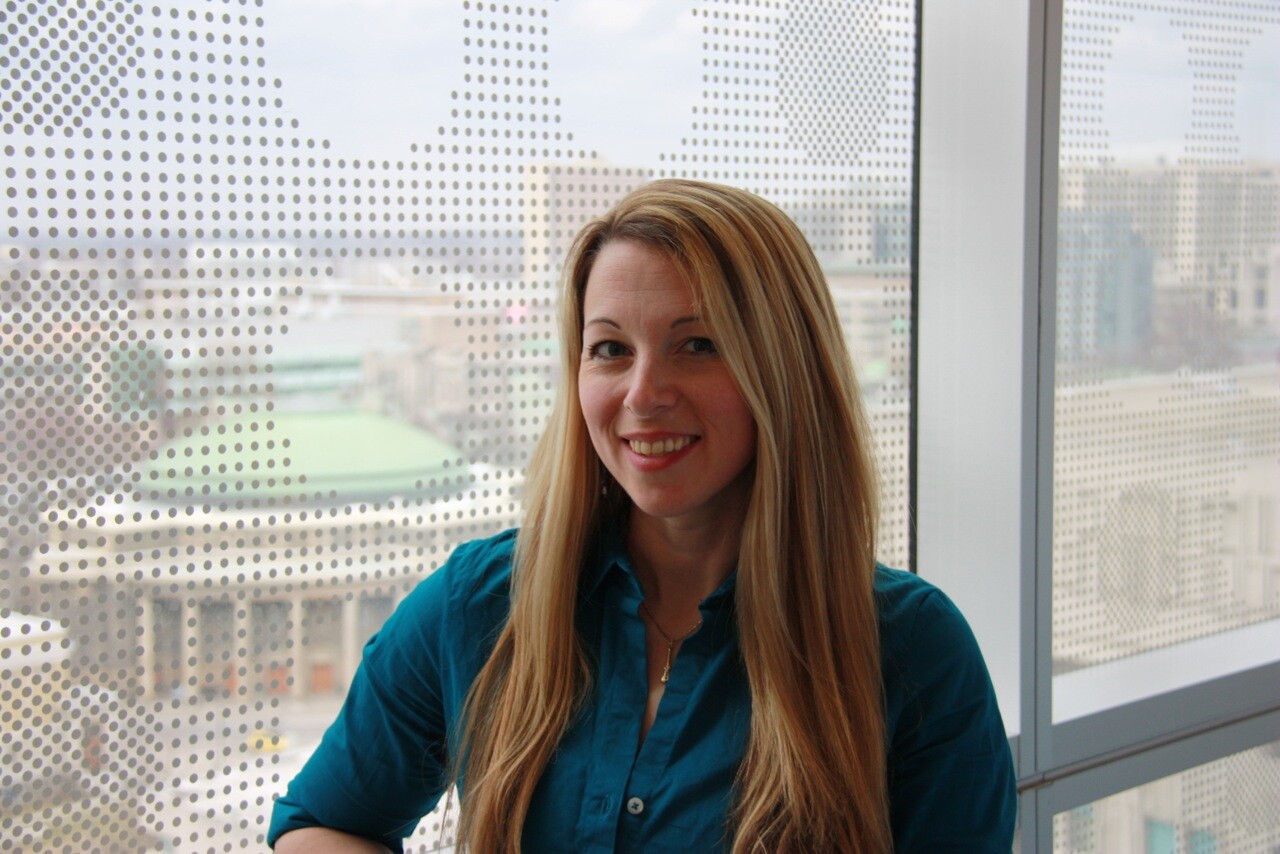 Taryn Grieder
likes a challenge, but in 2012 she faced one her toughest decisions: what to do with her PhD.
Grieder had been at the University of Toronto since 2000, first as an undergraduate on the Scarborough campus where she studied neuroscience and biology, and later as a doctoral student at the Institute of Medical Science. The Scripps Research Institute in San Diego had offered her a postdoctoral fellowship, but as a new mother with a passion for teaching, she felt the timing and fit weren't right.
Instead, she enrolled in a Master's program at the Ontario Institute for Studies in Education.
"It was a good decision, because it made me unique relative to other instructors with a PhD," says Grieder. "And the program was very relevant, with a focus on higher education, curriculum development, teaching and learning."
Right after her Master's degree, Grieder landed an undergraduate sessional lecturer position at U of T teaching synapse neurobiology and the neuroscience of behaviour. Ryerson University also offered her two courses as an instructor, and she kept a staff scientist role with her PhD supervisor, Derek van der Kooy, a Professor in U of T's Department of Molecular Genetics and the Donnelly Centre for Cellular and Biomolecular Research.
The trifecta let Grieder support herself and her son Luka — and pursue teaching and research. And, she could keep playing sports.
"U of T is a great school for research and education, but it's also a great place for sports," says Grieder, who has played intramural hockey, football, volleyball, field hockey, baseball and lacrosse at U of T. She also played varsity lacrosse throughout her doctoral studies and was a first-team Ontario University Athletics all-star in 2013 and 2014. This past year she captained the Blues to a provincial bronze medal.
Grieder's Toronto ties have also kept her close to her family — a key influence on her athletic and academic interests. She credits her dad for sparking her interest in baseball at the age of five, and she chose to study neuroscience as an undergrad after her grandmother passed away with Alzheimer's disease. As a graduate researcher she focused on nicotine addiction, in part because all five of her immediate family members were smokers.
Last year, Grieder and her colleagues at Scripps published a paper in Nature Neuroscience that opened a new line of research into why people smoke. The paper showed the brain's stress and reward systems are linked during nicotine addiction and withdrawal through a neurotransmitter called corticotropin-releasing factor, or CRF. The finding upended conventional thinking about the independent function of the stress and reward systems.
"Taryn is eager to problem-solve in the lab and to explore unusual hypotheses. She has excellent technical skills and seems to have a green thumb in carrying out experiments," says van der Kooy, who has overseen Grieder's lab work for 10 years.
Grieder is now studying other molecular receptors that may link the brain's stress and reward systems, and she wants to continue lab work at least part-time. "It's also great to be able to discuss research with my students," she says.
Mandy Yee will finish her undergraduate degree at U of T this spring. She took the two courses Grieder teaches and says she appreciated hearing about Grieder's addiction research in class, along with other timely studies on neuroscience and cell biology.
Yee also says Grieder is a great mentor.
"Dr. Grieder was the most approachable professor I had as an undergraduate. Her lectures were well prepared, pitched at the right level and very engaging. And she gave me great advice about research and applying to graduate school," says Yee, who hopes to start a Master's program at the Institute of Medical Science this fall.
Grieder wants to stay at U of T, but she finds being a sessional lecturer and contract research scientist stressful. She has applied for a full-time lecturer position at U of T and expects to hear the results in June.
And she's taking a run at another extracurricular activity: "This time next year I'll be happy if I'm coaching my beloved Varsity Blues women's lacrosse team — and of course doing research and teaching," she says.
Lecturer, staff scientist, student, varsity lacrosse captain and mother — all at the same time.