New Fund for UofTMed Graduate Students on Health Leave
Students, Research, Education, Faculty & Staff, Partnerships, Inclusion & Diversity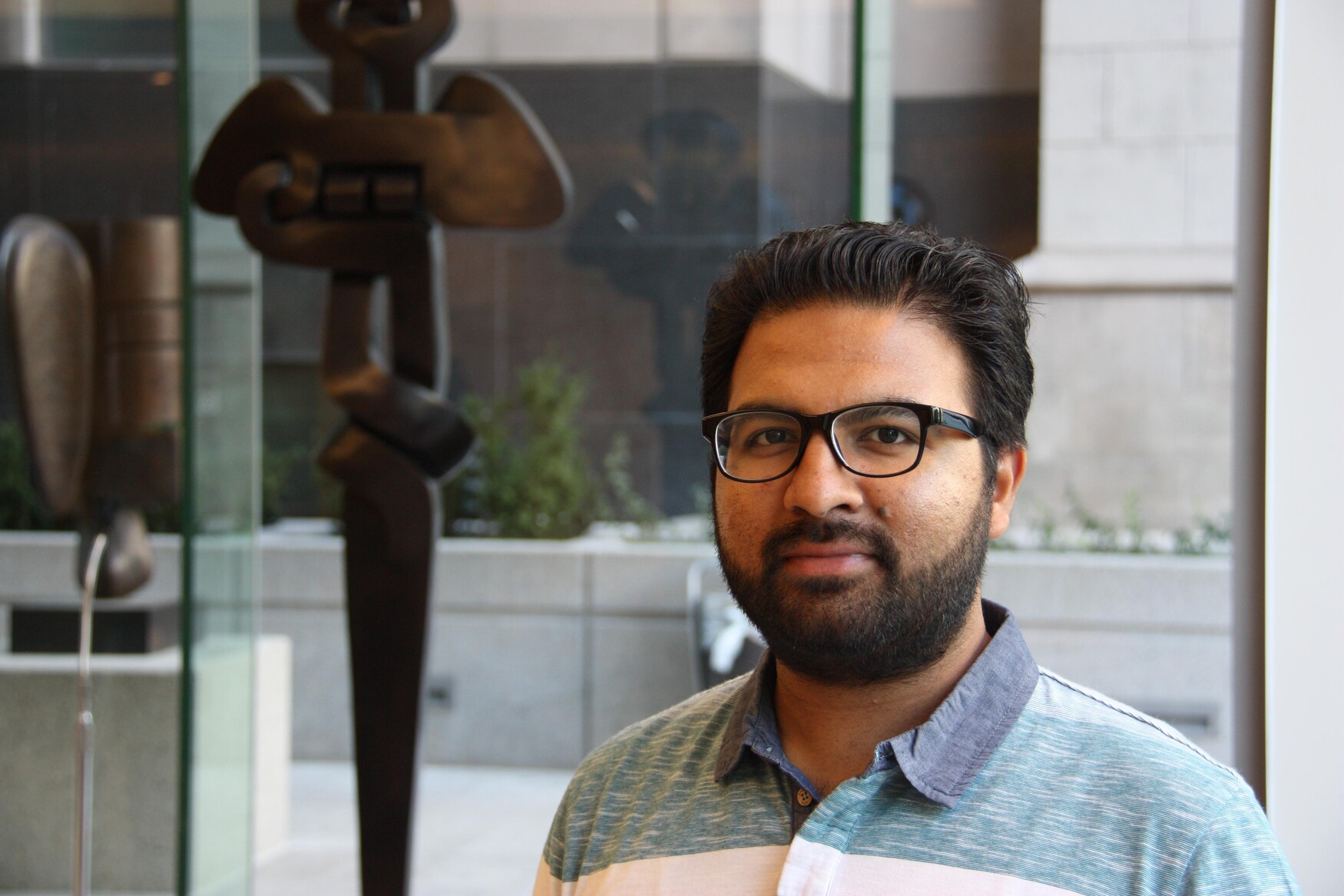 John Choi knew he was ill. His legs and feet had begun to swell the week before, and now his shoes wouldn't fit. He was exhausted and seeing blood in his urine. A doctor told him to go straight to the emergency room.
Choi was admitted at St. Michael's Hospital and after a week of tests and a biopsy, he got the worst surprise of his young life: he had C3 glomerulonephritis, an extremely rare kidney disease with no cure that often leads to renal failure within 10 years of diagnosis.
That was January. By February, Choi's condition was stable, but he had an additional worry — how he could support himself financially. As a first-year master's student in U of T's Department of Physiology, Choi's income was an $18,000 living allowance, which he would lose if he took an official leave.
Then some good news arrived. Professor Mingyao Liu, director of the Institute of Medical Science, told Choi about a new leave of absence stipend in the Faculty of Medicine. Choi applied for the fund and in spring learned he would receive $5,000.
"The fund was extremely helpful," says Choi, who now lives with his parents in Vancouver, where he grew up. "I'd lost my student stipend, couldn't work due to my condition and had incurred a lot of medical expenses. The funding eased some of that pressure."
Choi says the fund, and his interaction with the faculty members and staff who administer it, left him feeling his department and university cared about his health. "It's a great program and I'm really grateful for it. More students should know about it," he says.
The leave of absence stipend is funded through the School of Graduate Studies' Innovation Fund. It is open to all Faculty of Medicine graduate students facing mental or physical health challenges.
Professor Allan Kaplan, vice dean of graduate and academic affairs, helped set up the fund. "In the past, many students were hesitant to take a leave because of the financial impact it would have on their lives, so they lingered in their programs and were not productive in their graduate studies, extending their time to completion," says Kaplan.
Kaplan says a key goal of the program is to allow students to address their health issues with proper interventions during a leave, so they can return to work invigorated and productive. And while it's too soon to say if the program is achieving it aims — the fund supported two other students with mental health challenges this spring and will fund another three this fall — Kaplan says initial feedback from faculty members and staff has been positive.
One requirement of the program is that departmental graduate coordinators follow-up with students who have received funding, to see how they are doing and to help re-integrate them into their studies. "It's not just a case of, 'Here's the money, now you're on your own,'" says Hamza Taufique, a doctoral student who sits on the fund's adjudication committee and is an advisor for Grad Minds, the mental health committee of the Graduate Students Union. Taufique says localized, department-level support for students dealing with mental and physical health issues is critical, and that more U of T departments are recognizing that need.
More broadly, graduate students who take a leave for health reasons have been able to use university services such as health and wellness, housing and athletics since 2013. Students pay an opt-in fee to access the services, but those who get physician care prior to their leave will maintain ongoing care and need not opt in.
Improved access to student services is one of several changes instituted by the School of Graduate Studies under former Dean Locke Rowe, who expanded graduate student counselling and made it more confidential, and worked with the Health & Wellness Centre to establish mental health workshops tailored to graduate students.
Rowe also oversaw the launch of a parental grant for students registered full-time in research-stream doctoral programs. Current Dean Joshua Barker says he is committed to enhancing such supports, and names graduate student wellness as a top priority during his five-year term.
"Because U of T is so big and the programs so varied, catering to the needs of each student is difficult," says Taufique. "But we're heading in the right direction. The leave of absence stipend is another key step forward. If students have to take a leave with no money and no access to services, I just don't see how their situation gets any better."