New Award for Black Medical Students to Support Greater Representation in Health Care
Giving, Inclusion & Diversity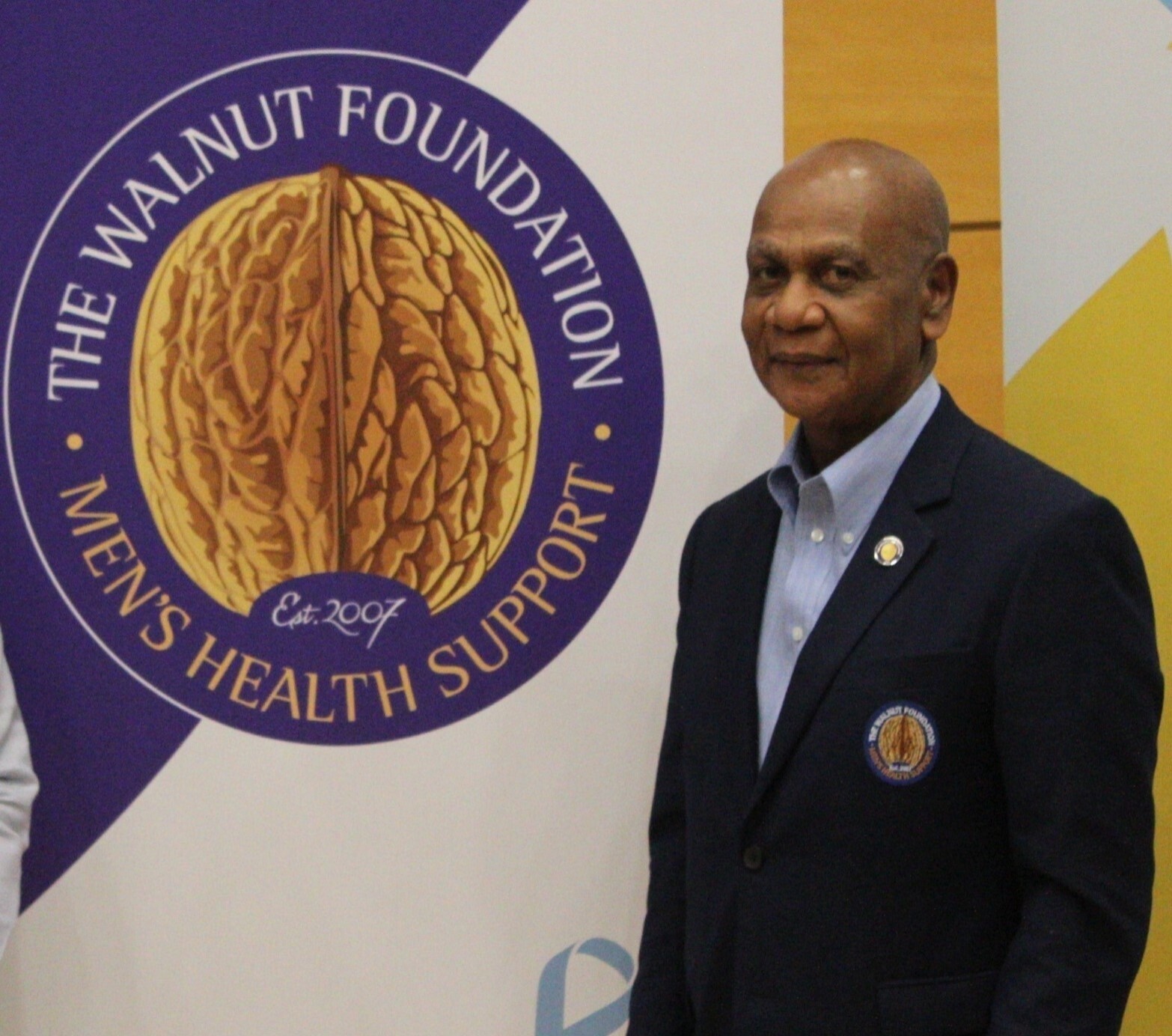 When it comes to diversity in Canada's health care workforce, representation can be a matter of life or death.
Take, for example, the experiences of Black patients with prostate cancer. Despite having a nearly 76 per cent higher rate of the disease compared to men of other racial backgrounds, Black patients can often struggle to access care and to be diagnosed in a timely manner. And the results of these delays can be deadly. Prostate cancer fatality rates for Black men are more than double those of other patient groups.
Experts often point to the underrepresentation of Black physicians as a contributing factor to this inequity. Studies consistently show that Black patients have better results when they are treated by Black healthcare workers. Yet, while nearly five per cent of Ontario's population is Black, less than five per cent of the province's physician population is.
It's a discrepancy The Walnut Foundation is hoping to help change through a new student award in support of Black medical students at the University of Toronto's Temerty Faculty of Medicine.
"We really don't see black faces [in cancer care], despite higher mortality rates for Black men and women diagnosed with cancer," says Ken Noel, President of The Walnut Foundation. "By increasing the number of Black students in medical school, we can help change this in Canada — supporting more Black representation in health care and research."
Noel, himself, was diagnosed with prostate cancer at the age of 62.
"It left me with a feeling of being completely lost. My urologist suggested that I find peer groups with men who have actually journeyed through prostate cancer as a way of helping me make a decision about what actions I should be taking next."
This led Noel to the late Dr. Winston Isaac, who co-founded The Walnut Foundation. Isaac introduced Noel to the Foundation's support group programming, which provides a confidential, comfortable and safe environment for Black men who have been newly diagnosed with prostate cancer or who are going through treatment.
The impact of Black representation in his care and the importance of speaking with others who share his lived experience — health practitioners and patients alike — was not lost on Noel. He has since stayed on with the support group as an advisor to other Black men going through the same cancer experience.
"Joining The Walnut Foundation allowed me to help others, so their journeys could be easier than mine," says Noel. "I've been exposed to a whole world of health care and I'm very happy about it because now I can contribute and help men beyond prostate cancer."
Following Isaac's passing in 2019, The Walnut Foundation trustees sought to honour their founder's legacy championing Black health excellence. They saw U of T and the Temerty Faculty of Medicine as an ideal place to make this mark.
"We wanted a greater impact with the work that we do and so decided to directly support medical students in the GTA," says Noel. "The Temerty Faculty of Medicine seemed like the right place to start."
Beginning in the fall of 2022, the new Dr. Winston Isaac-Walnut Foundation Award for Black Medical Students will provide financial support to an incoming Black student in Temerty Medicine's MD Program, recognizing a student who has demonstrated excellence and leadership in the community. As an endowed fund, the award will support a Black student annually and in perpetuity.
Ike Okafor, U of T's Senior Officer in Service Learning and Diversity Outreach, is optimistic about the impact this award will have on Toronto's diverse communities.
"Temerty Medicine has seen an increase in the number of Black medical students accepted into the MD program in recent years," says Okafor. "The Dr. Winston Isaac-Walnut Foundation Award for Black Medical Students is an important new resource that will help nurture new generations of physicians who better reflect Canada's diverse patient population."
But for Noel and The Walnut Foundation, this is just the beginning.
"I really believe that in order to make a difference, you have to give," says Noel. "We hope this award will result in more black students graduating from medical school and going on to impact the future of community health care."