In Memoriam: Loretta Rogers (1939-2022)
Alumni, Giving
Loretta Rogers' remarkable philanthropy transformed cardiac health care in Canada and opened doors for thousands of engineering students to grow their leadership potential.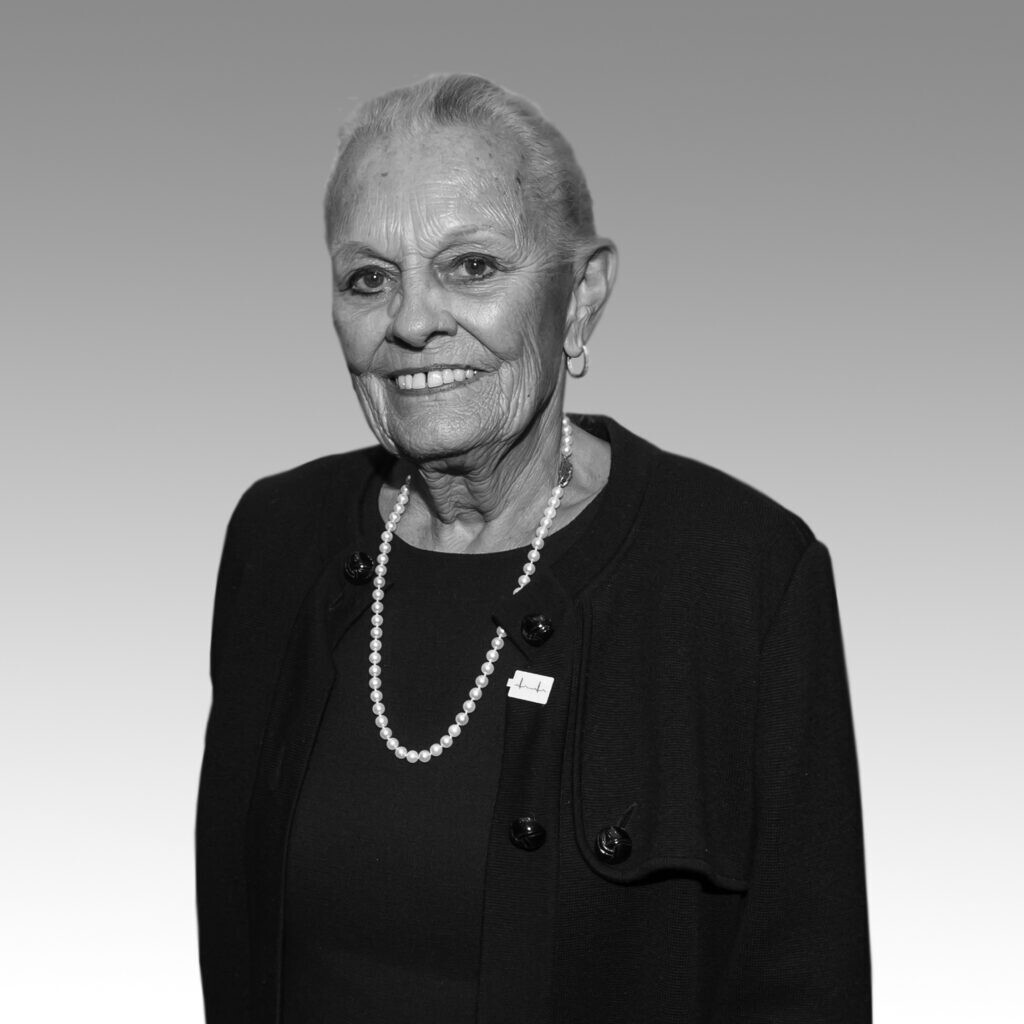 Loretta Rogers (Hon LLD 2018), a leading philanthropist and a driving force behind one of the largest private donations ever made in the history of Canadian health care, has died at the age of 83. She was a director of Rogers Communications Inc., a member of the Advisory Committee of Rogers Control Trust and a vice-president of the Rogers Foundation.
A beloved mother and grandmother, she was a tireless volunteer, supporting a wide range of causes. Together with her late husband Ted Rogers, she sought to improve the lives of all Canadians, generously contributing significant time and resources to these efforts. After her husband's passing, she continued their legacy, notably as the catalyst behind the Rogers Foundation's philanthropic giving to cardiac care and research at the University of Toronto, the University Health Network and the Hospital for Sick Children.
With Loretta Rogers' passing, U of T President Meric Gertler notes that the University has lost an engaged and passionate champion. "In the course of U of T's history, few have forged change like Loretta Rogers. Her impact on research, academic programs and student financial support has transformed lives, created hope, and moved society forward. She was one of a kind. I offer the University's sincerest condolences to Lisa, Ed, Melinda, Martha, and all the Rogers family."
Forging incredible impact in heart research, engineering and student support
Through the Rogers Foundation, Loretta Rogers and her family made a landmark contribution of $130 million in 2014 to U of T, the Hospital for Sick Children (SickKids), and University Health Network (UHN) to create the Ted Rogers Centre for Heart Research. The centre was named in honour of her beloved husband Ted Rogers, the legendary Canadian entrepreneur.
"We're thrilled to be able to bring the Ted Rogers Centre for Heart Research to life," Loretta Rogers said at the time. "We know Ted would have been proud of this bold initiative that will improve heart health for all." The gift has fuelled a unique partnership between U of T, SickKids and UHN that has already broken new ground and given fresh hope to those whose lives are changed by a diagnosis of heart failure.
"The Rogers Foundation's gift to create the Ted Rogers Centre was transformational," says Trevor Young, Dean of the Temerty Faculty of Medicine. "It catalyzed a tremendous surge of discovery—uncovering key genetic causes of heart failure, inventing new ways to repair injured hearts, and improving patient outcomes in multiple areas. We're forever grateful for Loretta's leadership in bringing the Rogers Foundation's visionary support to fruition. Her vision, drive and determination accelerated our ambitious effort to transform the future of heart health for children, adults and families through research, education, and clinical care."
In 2000, Loretta and Ted made philanthropic history with their $25-million gift to the Faculty of Applied Science & Engineering. This gift endowed two research chairs—the Edward S. Rogers Sr. Chair in Engineering and the Velma M. Rogers Graham Chair in Engineering—as well as graduate and undergraduate scholarships, which, to date, have supported almost 2,400 students. In recognition of this gift, the Faculty named The Edward S. Rogers Sr. Department of Electrical & Computer Engineering in honour of Ted Rogers' father, who was a student in the department from 1919 to 1921.
"With Loretta's passing, the Faculty of Applied Science & Engineering has not only lost a generous champion but also a cherished friend," says Dean Christopher Yip. "She and Ted were deeply connected to U of T Engineering, and were tremendously important in helping us become Canada's top-ranked engineering school and one of the best in the world. They always inspired us to reach higher."
The couple's support for U of T also included contributions to Trinity College, which named its library in honour of Ted's stepfather, John W. Graham.
A committed volunteer and talented painter who bettered her community immensely
Loretta Rogers was born in 1939 in London, U.K. In 1957, she met Edward (Ted) Rogers (d. 2008) in the Bahamas and they married in 1963. Ted Rogers went on to become a renowned Canadian entrepreneur, building a media and telecommunications empire, with Loretta playing a key role in the company's growth and development. The couple had four children, Lisa, Edward, Melinda, and Martha. Melinda Rogers is an alumnus of U of T's Rotman School of Management and served on the University's Governing Council from 2009 to 2017.
Beyond U of T, Ted and Loretta Rogers made significant contributions to health care and education with beneficiaries that included SickKids, UHN, Toronto Metropolitan University and Western University. Loretta's prodigious volunteer efforts included her work at the Rogers Foundation and volunteer commitments to organizations including Toronto General & Western Hospital and the Peter Munk Cardiac Centre, Sheena's Place, and the Canadian Lyford Cay Foundation, which supports education in the Bahamas.
Outside of her extensive community commitments and her duties at the Rogers Foundation, Rogers, who held a bachelor's degree from the University of Miami, was a talented painter whose work appeared in children's books alongside the art of famed wildlife painter Robert Bateman and others. U of T recognized her with an honorary degree in 2018 and she received the Diamond Jubilee Medal in 2012.
"It is hard to overstate the legacy that Loretta Rogers left in the community," says David Palmer, Vice-President of Advancement at U of T. "Her remarkable compassion and energy provided health, quality of life, and opportunity through education for thousands of her fellow citizens and others around the world."