Mandeep Singh on the Need for More Sleep… Doctors
Alumni Profile, Alumni, Faculty & Staff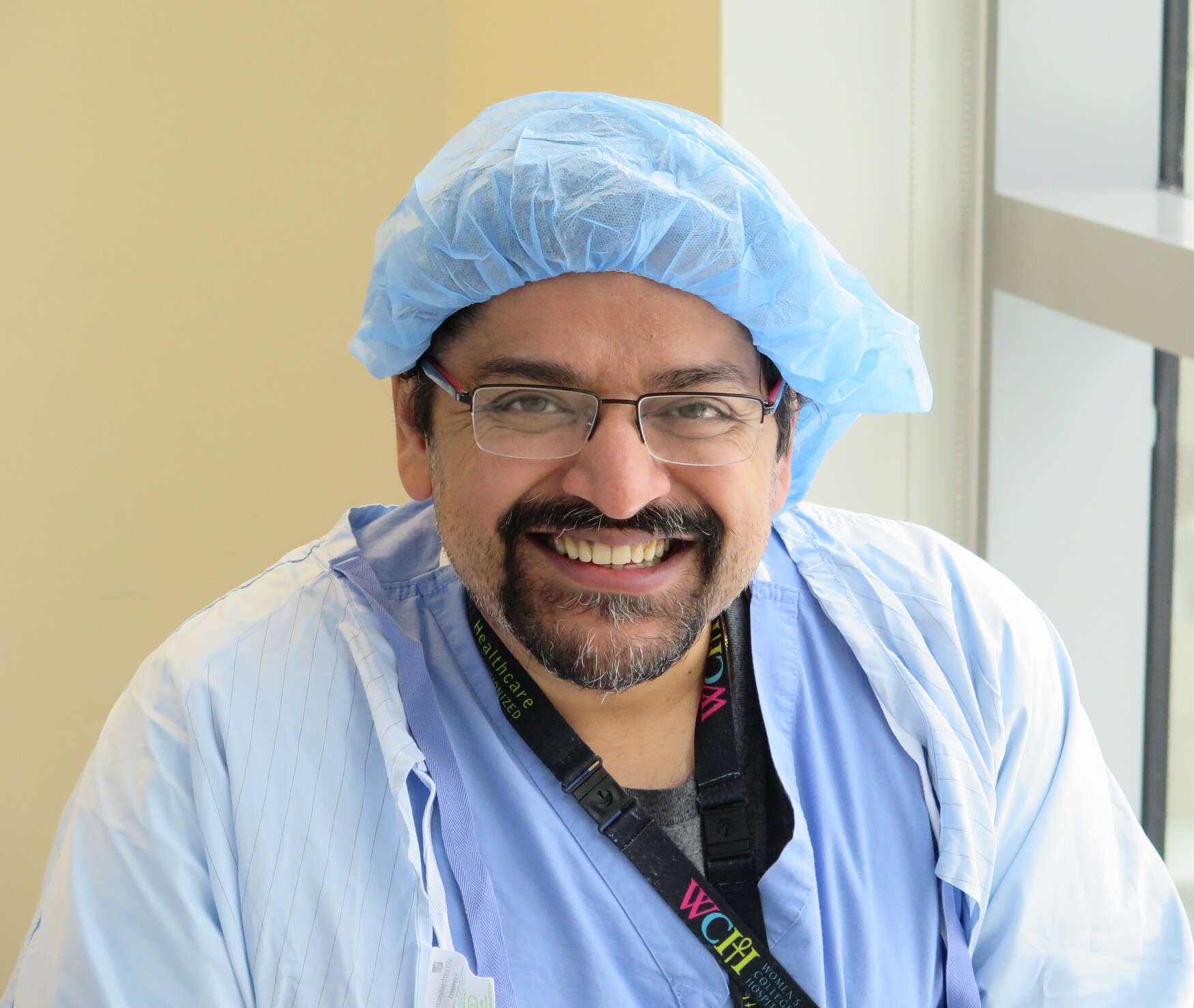 Dr. Mandeep Singh (PGME '12, '13, '15) is a clinician-scientist who holds an unusual dual-certification in sleep medicine and anesthesiology, as well as a master's in clinical epidemiology and health sciences research from U of T's Institute of Health and Policy Management and Evaluation. He is an associate professor in the Department of Anesthesiology & Pain Medicine and leads the Sleep, Anesthesiology and Pain Medicine (SleAP) Program at Women's College Hospital and the University Health Network.
We spoke to Singh about his life and work at the intersection of sleep medicine, anesthesiology and epidemiology.
You grew up and pursued your MD and anesthesiology training in India — what was that like?
In India, after a competitive process you can enter medical school directly from high school. Even then, at 16 years old I was still a lot younger than my classmates — they called me "Doogie Singh" (after the TV teen doctor character Doogie Howser).
I was always very inquisitive and found myself drawn to anesthesiology during my surgical rotation as an intern. Anesthesiologists had a lead role in the operating room, but their work was a little mysterious. I was fortunate enough to match with anesthesiology as a resident and completed my medical training as a "sleep doctor" — that's how I'd always introduce myself to patients I was attending.
I was also lucky to work in a privileged setting in New Delhi, at a well-funded hospital where patients had access to world class health care. But I saw the underprivileged side of India, too, where there are not enough monitors, not enough medications, not enough tools, and patients often don't have enough money to afford proper care. I felt overwhelmed to see the large burden of disease, and I was drawn to learn more about the concept of universal health care.
What brought you to Toronto and U of T?
Some U of T and UBC faculty came to India for an anesthesiology and pain medicine conference at the hospital where I was working. They appeared very knowledgeable. I was especially interested in hearing their perspective on universal public health care, as Canada seemed to be a place where a single-payer system actually worked.
I then had the opportunity to travel to Toronto to meet with fellow doctors and discovered the city's amazing, vibrant, diverse population, including thriving Sikh and Punjabi populations. I was fortunate to gain entry into an abridged anesthesiology training program at U of T's Faculty of Medicine (now known as the Temerty Faculty of Medicine) thanks to my previous training in India. I also did a concurrent master's in clinical epidemiology, and then a year of additional fellowship training in sleep medicine.
How do you see anesthesiology, epidemiology and sleep medicine complementing one another?
There is certainly overlap in the fields of anesthesiology and sleep medicine. As an anesthesiologist, you need to understand underlying physiological issues a patient might have that could impact on their reaction to being under anesthesia, including sleep-related disorders. There are similarities, but also key differences, as to what's happening when someone is asleep compared to when they're under anesthesia. As anesthesiologists we have a knowledge base that spans airway anatomy, respiratory physiology and pharmacology, and we can regularly monitor physiological disturbances towards improving clinical outcomes. Sleep medicine training enhances and complements this knowledge base — and helps me improve patient sleep health and overall quality of life.
Epidemiology training gave me the research skills to answer important clinical questions. I can perform a literature search of published research, and meta-analyze published data. It's also helped me design my own clinical studies, including observational studies and randomized controlled trials evaluating sleep interventions for perioperative and chronic pain populations. These have led me to explore innovative ideas in both the fields of sleep and anesthesiology, such as use of point-of-care ultrasound (PoCUS) for sleep apnea assessment, evaluating subjective and objective methods for sleep health assessments, and using digital health tools to optimize sleep health for patients.
If sleep and anesthesia are similar, why aren't more anesthesiologists also doing sleep medicine?
Traditionally, sleep medicine was the domain of respirologists, neurologists and psychiatrists because it's so closely connected to the conditions of obstructive sleep apnea, narcolepsy or periodic limb movement disorder, or because of the interplay between mental health and chronic insomnia.
My hope is that more anesthesiologists take a similar path as I did, incorporating research and innovation in their clinical care, and that Canada makes it easier for anesthesiologists to qualify for sleep medicine training based on their specialty.
Tell me about SleAP at Women's College Hospital and UHN — what types of patients do you see through that program?
The SleAP program combines and unites multiple disciplines. It evolved out of the many referrals I was getting from various sources — it made sense to create a centralized program so that we could all work more collaboratively.
I work in close collaboration with TAPMI, the Toronto Academic Pain Management Institute, which is a network of chronic pain clinics around the city. We help patients across their lifespan with their sleep issues. For example, we work with young adult patients with chronic pain, adult patients on chronic opioids who want help managing pain associated with central or obstructive sleep apnea, as well as older adults experiencing insomnia. Sleep disruption is often attributed to pain, while poor sleep also leads to poor pain control — it's a bidirectional relationship.
We also get referrals from family doctors, anesthesiologists, surgeons and chronic pain physicians to help patients with their disrupted sleep health. Working closely with occupational therapists and psychologists allows us to help patients modify behaviours that contribute to sleep disruption and then synthesize any data and learnings from these cases and share it back with collaborators so we can help future patients.
One thing we're seeing is the need for more equitable care when it comes to sleep. We recently looked at data from an Ontario sleep health study and there is a correlation between poor sleep health and ethnicity, and variabilities between men and women. And I would love to take what we're doing to other parts of the world, especially developing countries.
U of T also runs a sleep, anesthesiology and pain medicine fellowship program — what prompted that?
The fellowship is very much tied to the SleAP program. The anesthesiologist fellows spend one or two days a week with me for a year in the clinic to get exposure to both the clinical and research sides of sleep medicine, in addition to staying current with their anesthesia skills in the OR while on call at the hospital. A lot of that exposure is through sleep studies we conduct. I will also have some local sleep collaborators provide a unique multi-disciplinary perspective where the fellows get opportunities to work with and learn from them. We also invite international colleagues to give talks on sleep health topics. Over time it could become an agent of change and streamline a formal track for anesthesiologists to become certified in sleep medicine. I don't want to be the only one in Canada doing this!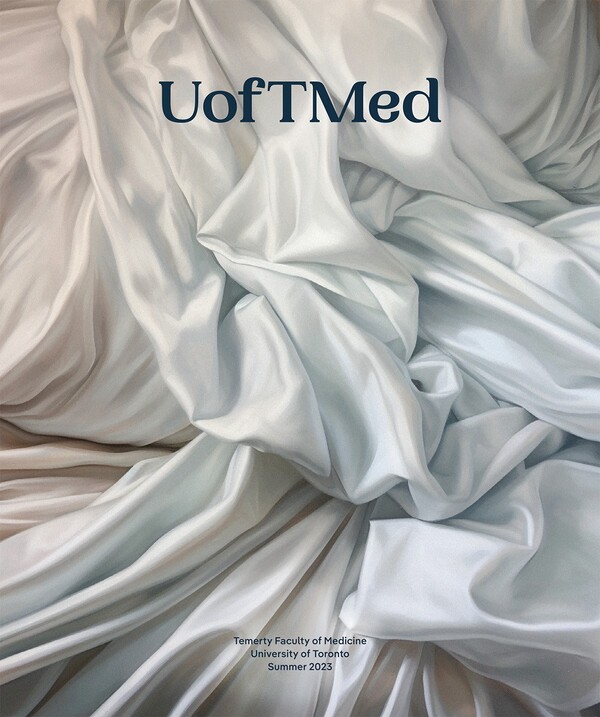 UofTMed Magazine Summer 2023
If you aren't tired of reading about sleep, check out the summer 2023 edition of UofTMed magazine featuring more news, stories, research and revelations on the topic of sleep.