Making Health Care About People
Students, Education, Faculty & Staff, Partnerships, Inclusion & Diversity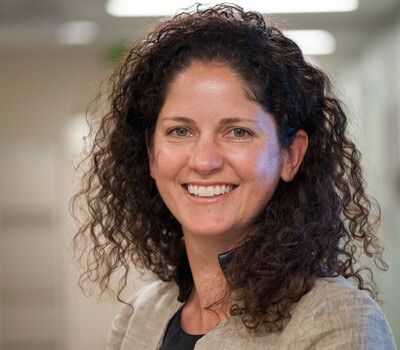 In discussions about health care delivery, people are sometimes overlooked. We talk about health systems, institutions and models of care. Our approaches to treatment often reduce personal experiences to a series of data points to be analyzed, obscuring the fact that behind all the jargon are individuals seeking care, each with unique needs, experiences and perspectives. How can we better recognize our patients as people?
The answer, we believe, is Person-Centred Care (PCC). What does that mean?
First, humanism and compassion are critical attributes for a practitioner to be "person-centred." This is broadly acknowledged. However, we can't overlook how structures and processes either enhance or undermine a patient's experience of health care and journey through the health care system. Even something as simple as visiting-hour policies can dramatically affect a patient's comfort in hospital, and something as easily changed as the gender options on a clinic intake form can transform a patient's experience of care.
We sought broader feedback on how to define PCC last year during a retreat organized by the Vice-Chair of Education in the Department of Medicine (DoM), Professor Arno Kumagai. The group landed on the following:

PCC is both:
• recognizing and being accountable to the patient as a moral being with agency (having control/power in one's own life; being a subject, rather than an object), a life story and a social context; and,
• attending to the care of the individual as well as to the structures and processes organizing that care, including equity and diversity issues.
We recently undertook a new role in the DoM as Co-Leads, Person-Centred Care Education. This role emerged from a strong desire in our department and in the Dean's Office to respect patient voices in clinical interactions and to promote equity, diversity and inclusion in relations with patients and trainees.

We aim to develop and deliver curriculum related to PCC for all department trainees. We will also share this content and related learnings broadly across the Faculty through the Diversity Advisory Council chaired by Professor Lisa Robinson and Anita Balakrishna, the working group on allyship chaired by Professor Stephanie Nixon, and through formal and informal discussions.
The curriculum focuses on social science areas such as power, culture, equity, and reflexivity — key to understanding important physician roles — as well as concepts like cultural safety, which are central to providing appropriate care for Indigenous and other patients from structurally marginalized groups. It complements other PCC initiatives in our Faculty such as Cultural Safety and Equity — a mandatory workshop for first-year MD students that we co-teach with faculty from other departments, facilitated by a second-year medical student — and the Longitudinal Integrated Clerkship led by Professor Stacey Bernstein, in which students follow patients over a longer period of time.

Teaching the new curriculum effectively is critical. We have worked with outstanding clinician-teachers and educators in Toronto to develop an approach to teaching PCC through dialogue, which encourages learners to ask questions they may not have previously considered. This enables us to promote a keen awareness of the patient experience, an orientation to health equity and cultural safety, and an openness to the ideas and needs of diverse learners and patients — in the classroom and especially the clinic.

Personal experience drives our work in this area. Ayelet found her time as a patient and later as a caregiver to very preterm twins transformed her approach to patient care. She realized that even though she had tried her best for her patients, she often abetted a system that lacked compassion, erased patient individuality and ignored patient voices. She vowed to address those problems when she returned to work. For Lisa, PCC is closely tied to her experience in Indigenous health education.

We welcome your thoughts or ideas about how to teach PCC, and invite you to share your own experiences in this area at lisa.richardson@uhn.ca and ayelet.kuper@utoronto.ca.
Ayelet Kuper
Associate Director and Scientist, The Wilson Centre
Associate Professor, Department of Medicine
Lisa Richardson
Co-Lead, Indigenous Health Education
Assistant Professor, Department of Medicine