Lack of Health Data Hurting Black Canadians, Say Researchers
Education, Inclusion & Diversity, Students, Research, Alumni, Faculty & Staff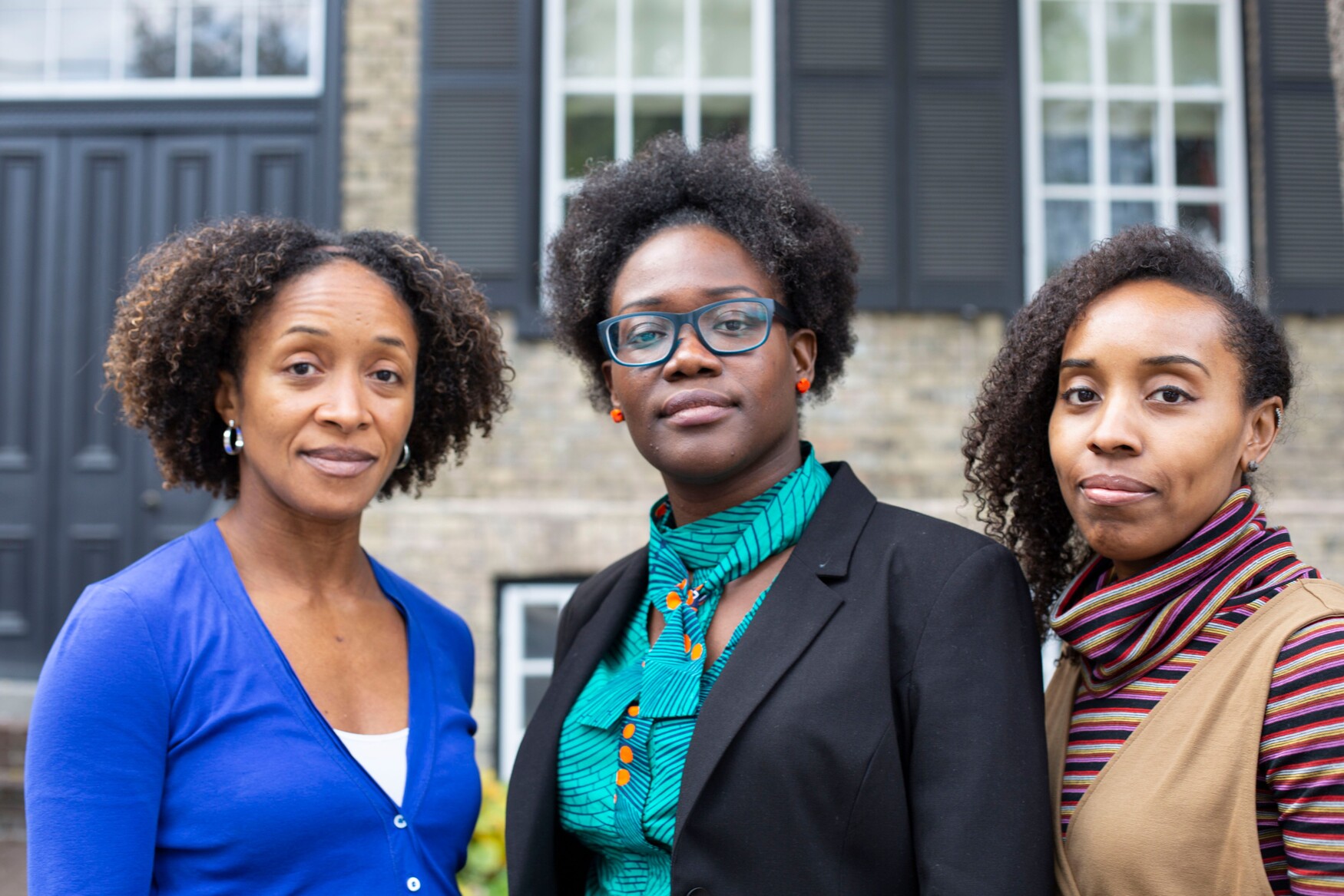 The health of Black Canadian women may be endangered by a lack of data, according to a first-of-its-kind paper from the University of Toronto.
The paper – published this month in the Journal of Health Care for the Poor and Underserved – explains how Black Canadian women may be under-screened for cervical and breast cancer, even though evidence from the U.S. and U.K. indicates Black women may be predisposed to worse outcomes from the disease.
The researchers say the results reveal that more data needs to be gathered in the health care system about race and ethnicity.

Better data could help identify differences between Black Canadian women and other Canadians, when it comes to screening rates for cervical or breast cancer, say researchers. It also could identify differences among Black Canadians.

"In Canada, our population is more diverse than ever. Sadly, the way we collect health care data doesn't reflect that reality," says Professor Onye Nnorom, the Black Health Theme Lead in the University of Toronto Faculty of Medicine's MD Program, who is lead author of the paper.
"Our current practices are hurting Black Canadians, because there is little to no health care data or research that is specific to race or ethnicity."
The review focuses on published research involving breast and cervical cancer and Black Canadian women, finding only 23 studies.
The paper concludes that even though Black Canadians are the third largest minority group in the country, there is a lack of health research specific to Black Canadian women and these types of cancers.
The researchers worked with Toronto-based organizations like the TAIBU Community Health Centre and the Olive Branch of Hope for the paper, as well as the Black Health Alliance.
"Although this scoping review was focused on breast and cervical cancer in the Black Canadian population, the bigger issue is the fact that in Canada, so much is unknown when it comes to health disparities faced by minority groups, whether due to race/racism, ethnicity, or culture," says the paper.

Researchers note that Black Canadians are a very diverse group and different ethnic groups within the Black Canadian population may have quite different rates of screening, based on ethnicity, culture and other demographic factors.
It found women from sub-Saharan Africa appear to have lower screening rates when it comes to breast and cervical cancer, while women from the Caribbean and Latin America appear to have screening rates that are similar to the general population.
"The thing I would most want to emphasize is the lack of Canadian data in these areas, and the recognition that Canada is a different context than the U.S. and the U.K.," says Aisha Lofters, an associate professor at the University of Toronto in the Department of Family and Community Medicine and a family physician at Women's College Hospital. "The most urgent call to action is the importance of being explicit about doing research when it comes to Black Canadians, and seeking that wisdom."
Nakia Lee-Foon, a PhD candidate at the Dalla Lana School of Public Health, says health care data needs to be available in a disaggregated form, and broken down to look at how patients are treated, how people access treatment, and what their health care outcomes are.

"I think it's really important that we have more information to really push for change. Right now, anecdotally, we know that there are issues within the health care system, we know that there are race-based discrepancies in terms of treatment and care, but we don't necessarily have the data to substantiate those claim," says Lee-Foon, who also was an author of the research.

Nnorom says the research has wider implications.
"We have Black Canadian patients, families and friends who ask if they are at increased risk from these types of cancers, and we have no answers to give them," says Nnorom, who is also the associate program director of the Public Health and Preventive Medicine Residency Program at the Dalla Lana School of Public Health. "It's time for our system to change, and for Canadian health care data and research to start reflecting the needs of the people who live here."
The research was supported by a Janus Research Grant, funded by the Research and Education Foundation of the College of Family Physicians of Canada.