How to Improve Access to Surgery Around the World
Faculty & Staff, Research, Students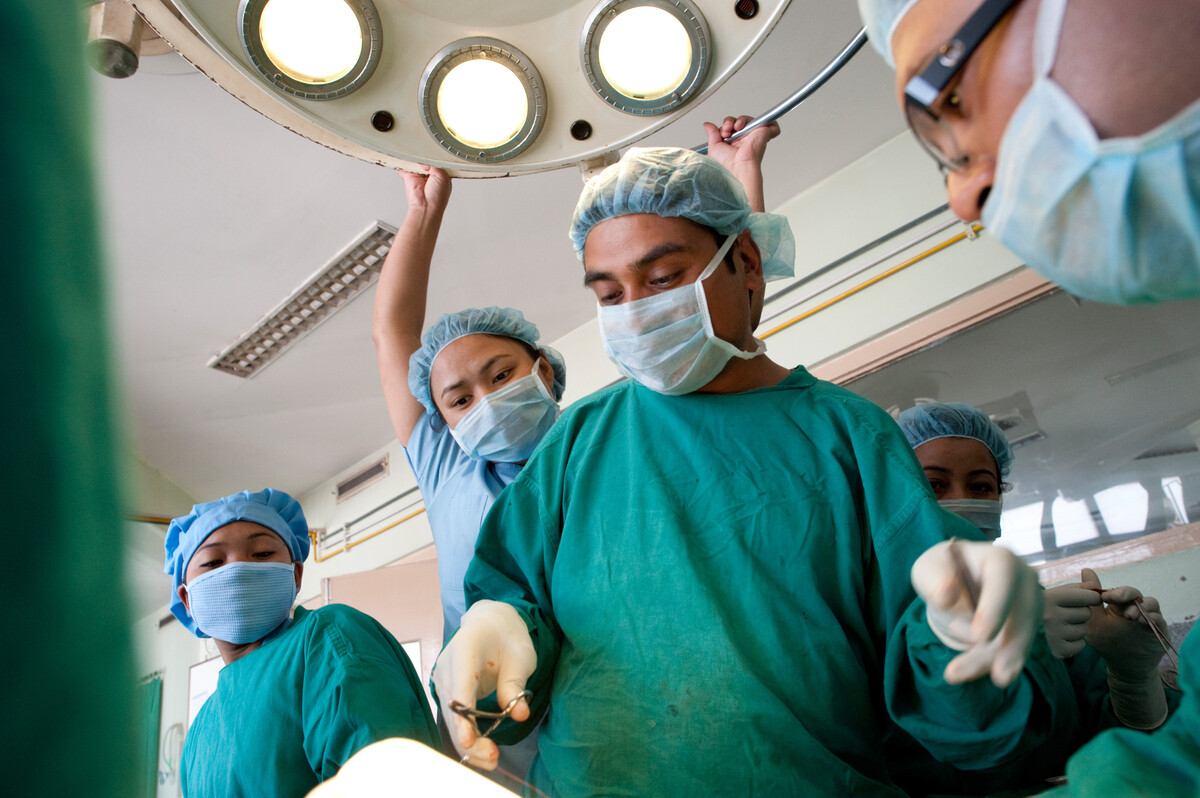 International Experts, Including University of Toronto Surgical Resident, Show How to Reach Five Billion People with Safe Surgery and Anesthesia
Nearly a third of global disease can be treated with surgery, according to the Lancet Commission on Global Surgery. But an estimated five billion people can't access surgery due to a lack of infrastructure, insufficient numbers of trained surgeons and anesthesiologists, or the prohibitive costs of receiving care. To save lives and prevent disability, the world needs 143 million more surgeries per year.
Doctors and researchers from the University of Toronto, Harvard University and other institutions have published a roadmap to reaching that goal. The paper, released online April 7, 2016, shows how universities, hospitals, surgeons, biotech companies, and the media in wealthy countries can help bring access to those who need it most in low- and middle-income countries (LMICs).
Written by an international group of surgeons, anesthesiologists, business and biotechnology leaders, journalists, and advocates, the paper prioritizes the role of health professionals and policymakers who live and work in LMICs.
"As much as we think we have all the answers, it's more about listening to partners in low-income countries and really thinking about what they need," says Joshua Ng-Kamstra, a third-year surgical resident at the Faculty of Medicine, who co-authored the report.
The authors call on:
Colleges and academic medical centers to develop global partnerships for training and ongoing professional development and to support research efforts in quality, safety, and outcomes measurement
High-income country surgery and anesthesia trainees to develop long-term clinical and research relationships with colleagues in LMICs

Academic surgeons and journals to support research by surgeons in LMICs and eliminate barriers to publishing and disseminating research in the communities where it was conducted

Global health funders to aggressively invest in health systems strengthening with a specific focus on surgery as a critical component of universal health coverage

The biomedical devices industry to design and manufacture user-centered equipment appropriate for resource-limited environments and to train LMIC health professionals and biomedical equipment technicians

Press and advocacy groups to develop public support by telling the stories of those affected by surgical disease, and to independently investigate the state of surgery around the world
"We're thrilled to be launching this paper at such a crucial time for global surgery," says Harvard's Dr. Paul Farmer, a Lancet Commissioner. "We have an opportunity to turn surgery from the 'neglected stepchild of global public health' to a centerpiece of national health systems, averting millions of deaths and disabilities along the way."
More: Joshua Ng-Kamstra shares his experiences working on the landmark paper, and what motivates his passion for improving access to surgery.