For the Greater Good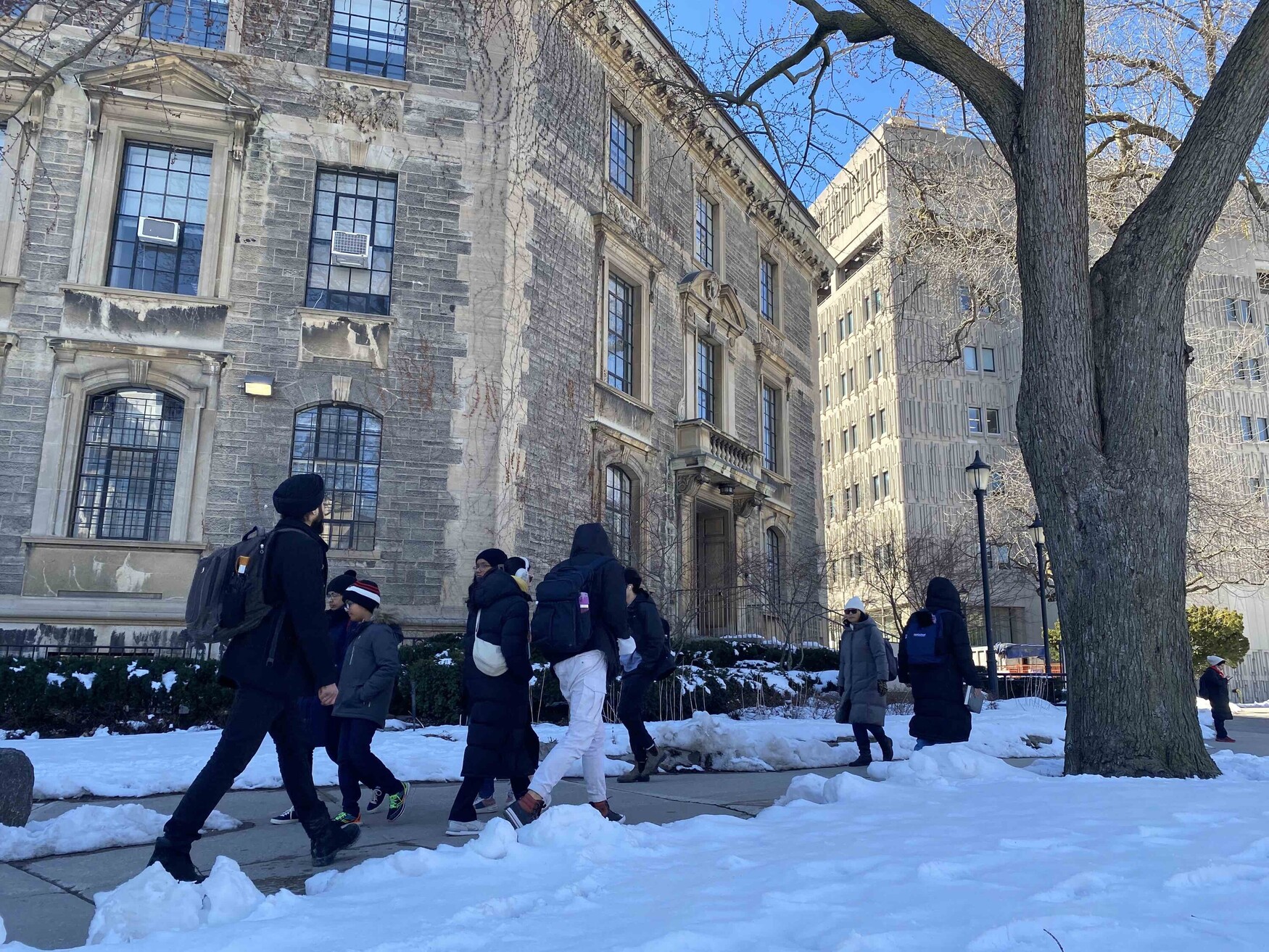 It is evident that we are in the midst of a health human resources (HHR) crisis in Ontario. It can be measured and evaluated, as it has been by organizations such as Health Canada and the Ontario Chamber of Commerce. And there are many proposed solutions, including from the Canadian Medical Association, the Canadian Nurses Association, and the College of Family Physicians of Canada. However, it's most acutely experienced through the burnout felt by health professionals, the exhausting wait times, and the ability of patients to even access care. We didn't reach this moment overnight, and while the COVID-19 pandemic exacerbated the challenges, it is ultimately not the root cause. 
The Temerty Faculty of Medicine has a vital role to play in addressing Ontario's HHR crisis. This is why we work closely with the government and health organizations to prepare the well-educated workforce required to maintain a robust and resilient healthcare system that can meet the needs of our communities. Long before this moment, we have been in conversation with successive provincial governments to expand training opportunities in our professional health programs. For example, after years of extensive advocacy, the Ontario government announced support for the Scarborough Academy of Medicine and Integrated Health (SAMIH) last year. This will allow us to expand our MD Program by 30 seats and our Physical Therapy Program by 40. At the same time, the government announced that U of T will receive additional postgraduate medical training positions, beginning with 15 seats in 2023-24 and growing to 45 by 2026-27.
We have also been working with partners across the province to advocate for expanding Physician Assistant (PA) training in Ontario. That led to an announcement on February 2 of 52 new PA seats, of which we expect the U of T-led PA Consortium will receive 26. The consortium is a successful partnership between Temerty Medicine, the Northern Ontario School of Medicine University, and the Michener Institute of Education at UHN. This will significantly increase the number of PAs practicing in Ontario. PAs are highly skilled professionals who can significantly reduce wait times in emergency departments and broaden the reach of primary care physicians, among other things.
While our current expansion efforts are significant, we still have untapped enrolment capacity that would allow Temerty Medicine to do even more to address the HHR crisis. The imperative for further growth isn't driven by a desire to be larger or obtain more resources but because the needs in our communities are evident, and our track record of managing growth while maintaining excellent standards for training is well established. And we have a well-earned reputation for preparing professionals who excel as practitioners, researchers, and leaders in our health system. These hardworking and dedicated individuals help ensure that care can be delivered consistently and sustainably. Therefore, we must support Ontario's healthcare system to benefit our communities and colleagues. So, we continue to engage the provincial government in discussions about what more we can do to help this province.
I recognize that growth doesn't occur spontaneously. It results from careful planning, thoughtful collaborations, and the energy of people who already contribute so much to Temerty Medicine's excellence as educators, clinicians, and researchers. Thanks to your hard work, our graduates are known for their high quality, which places them in such high demand. I am incredibly grateful for your commitment and passion for your work. And it's because of this, if we are going to turn the tide of a strained healthcare system, we need to increase the number of well-trained professionals to ensure we improve access to health professionals and reduce wait times.
While the challenges immediately before us are substantial, this extra effort will serve the greater good, benefiting the health of our fellow citizens and ensuring our healthcare system is more sustainable and resilient.
Trevor Young
Dean, Temerty Faculty of Medicine
Vice Provost, Relations with Health Care Institutions
University of Toronto