Going Online: Supporting Remote Learning and Working During the Pandemic
2021 Dean's Report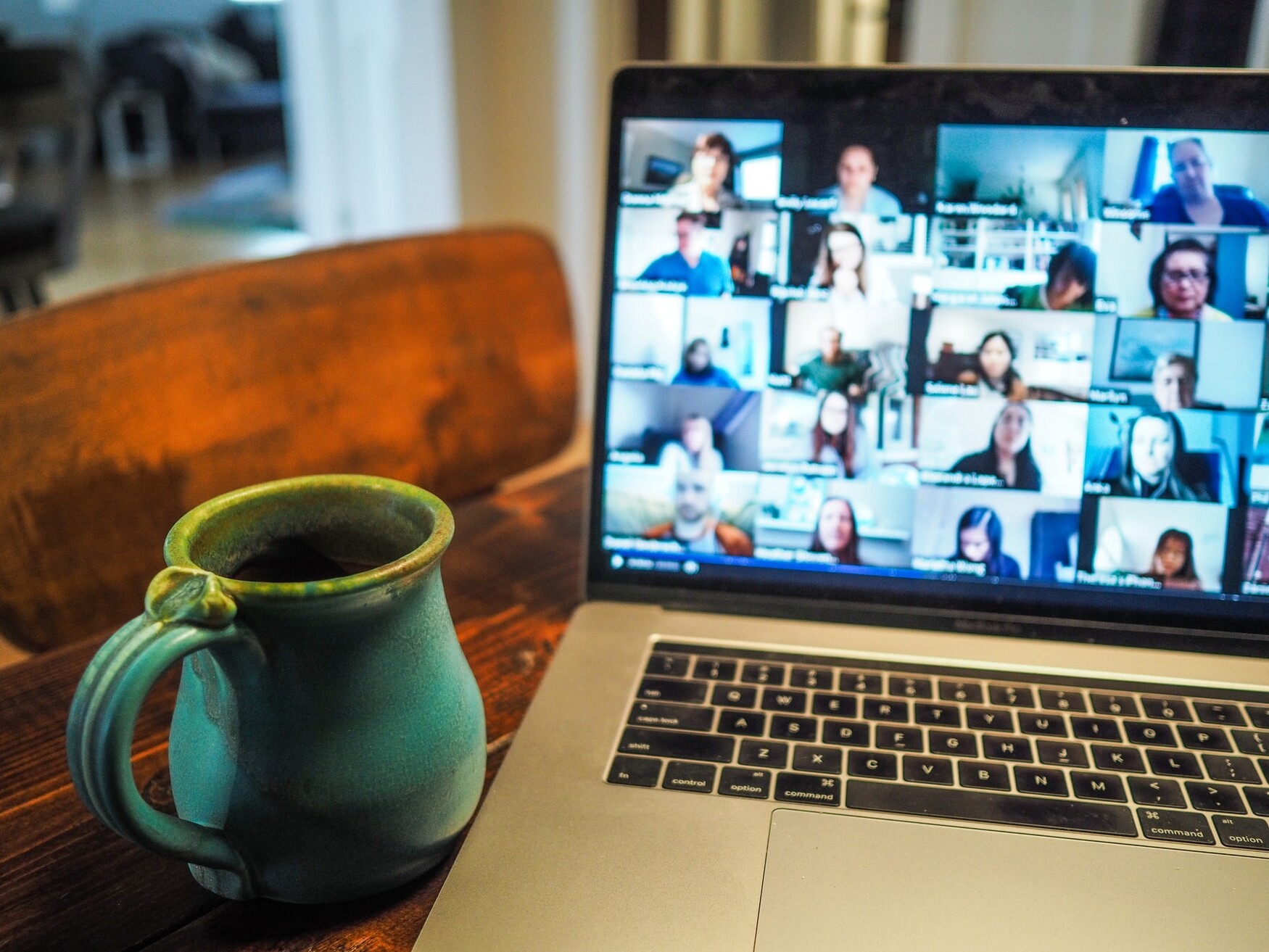 Photo by Chris Montgomery
For the staff at the Temerty Faculty of Medicine, a certain date in March 2020 will be remembered long into the future.
"I remember the date exactly—March 16—when the announcement from the U of T asked everyone to work remotely," recalls Brenda Bui, Operations Business Manager of the Department of Anesthesiology and Pain Medicine. "Oh boy—how am I going to make this happen? How can I get the staff equipped and feeling safe in the process?"
Bui wasn't alone. When the University made its announcement to pivot to remote learning to protect the community from COVID-19, most people thought it would last no more than two weeks. (Insert loud laughter here.)
Of course, the pandemic has lasted much longer. But thanks to quick thinking and smart planning from staff and faculty at the Temerty Faculty of Medicine, members of the community have been able to weather the ups and downs of the pandemic.
The sudden shift to remote learning required a lot of tech support from Discovery Commons. Luckily, they'd already prepared for a similar event. In 2013, the team ran a pandemic preparedness test based on a hypothetical situation where a virus escaped from a lab. The IT team worked remotely to see if they could operate away from their normal work spaces.
"The exercise sounded outrageous at the time," says Discovery Commons Associate Director of IT Operations Emil Cean. "But this scenario gave us a peek into what could happen."
The pivot to remote-only also helped speed up adoption of technology. Zoom and Microsoft Teams, for example, were considered exotic applications for some faculty members when the pandemic began, but quickly become routine. This surprised Dimitris Keramidas, Director of Information Technology with Discovery Commons. "If this was a planned project it would've taken years to make the transition," he says.
Unfortunately, not everything can be done remotely. Some of the trickiest pivoting involved clinical practice, which requires face-to-face learning.
Fortunately, Professor Sharon Switzer-McIntyre and her team at the Department of Physical Therapy were up for the task. Switzer-McIntyre, the Program Director of the Continuing Teaching Stream also leads the Ontario Internationally Educated Physical Therapy Bridging Program.
When the orders came down to switch to a socially distanced learning model, she remembers thinking "Thank God we've had the bridging program—which, for the past five years we have been delivering as a hybrid learning model!"
To ensure student, faculty and staff safety, Switzer-McIntyre worked closely with the Occupational Health and Safety team to map out safety precautions and strict infection controls. Students were assigned to work in pairs to limit exposure and provided with masks and face shields. Extra cleaners were hired to make sure the equipment was deep cleaned between uses.
In July 2020, students of the hybrid bridging program were the first cohort to come back onsite for their clinical skills lab followed the next day by our MScPT students. Students were thrilled to be back in the building and practicing their clinical skills, says Switzer-McIntyre. "They have been amazing through this entire process! And part of the solution." For example, early on Switzer-McIntyre held weekly town halls to answer any questions from students. "Everyone is a healthcare professional, so we were all used to being safe and helping each other."
In addition, care was taken to ensure the remote portion of the program didn't turn into a lifeless online lecture. "It needs to be interactive; it can't just be a ghost voice in the background with slides flying by the students," says Switzer-McIntyre. "Everyone had what they needed to meet the requirements of our programs without compromising the standards."
When faculty members taught in-person labs, the team used Zoom to connect all the rooms where students practiced their clinical skills. If a student needed to be isolated and remain at home, they could still connect virtually to work with their partner. Zoom-connected iPads for visiting volunteer clinicians were also brought in for duty. The mobile devices were moved from room to room around the lab so the external clinicians could provide different perspectives and practical feedback to students.
Of course, the biggest question for any educator during COVID-19 is whether students learned and met the established standards of practice. Switzer-McIntyre's team followed a simple teaching philosophy: "If we had to compromise on the goals of our programs and the standards for our students, we wouldn't proceed with the curriculum. Yes, it looked different—but we didn't compromise anything."
To make sure students were receiving the full curriculum, faculty routinely talked to clinical supervisors and monitored students in clinical environments to make sure they were equal to students who had learned in pre-pandemic times. The team exceeded their own goals. By working with clinical partners, all 220 students during this year's courses gained the clinical hours need to meet the program requirements.
A lot has certainly happened since March 16, but the pandemic has shown that nothing beats creative and smart people like the students, staff, and faculty at the Temerty Faculty of Medicine. "People have been more cooperative and collegial than ever before, and no one has been shy to admit the challenges they've faced or ask for help," says Bui. "The silver lining of the pandemic is that it taught us to come together and share what we needed to be successful."