Faces of U of T Medicine: Teresa Valenzano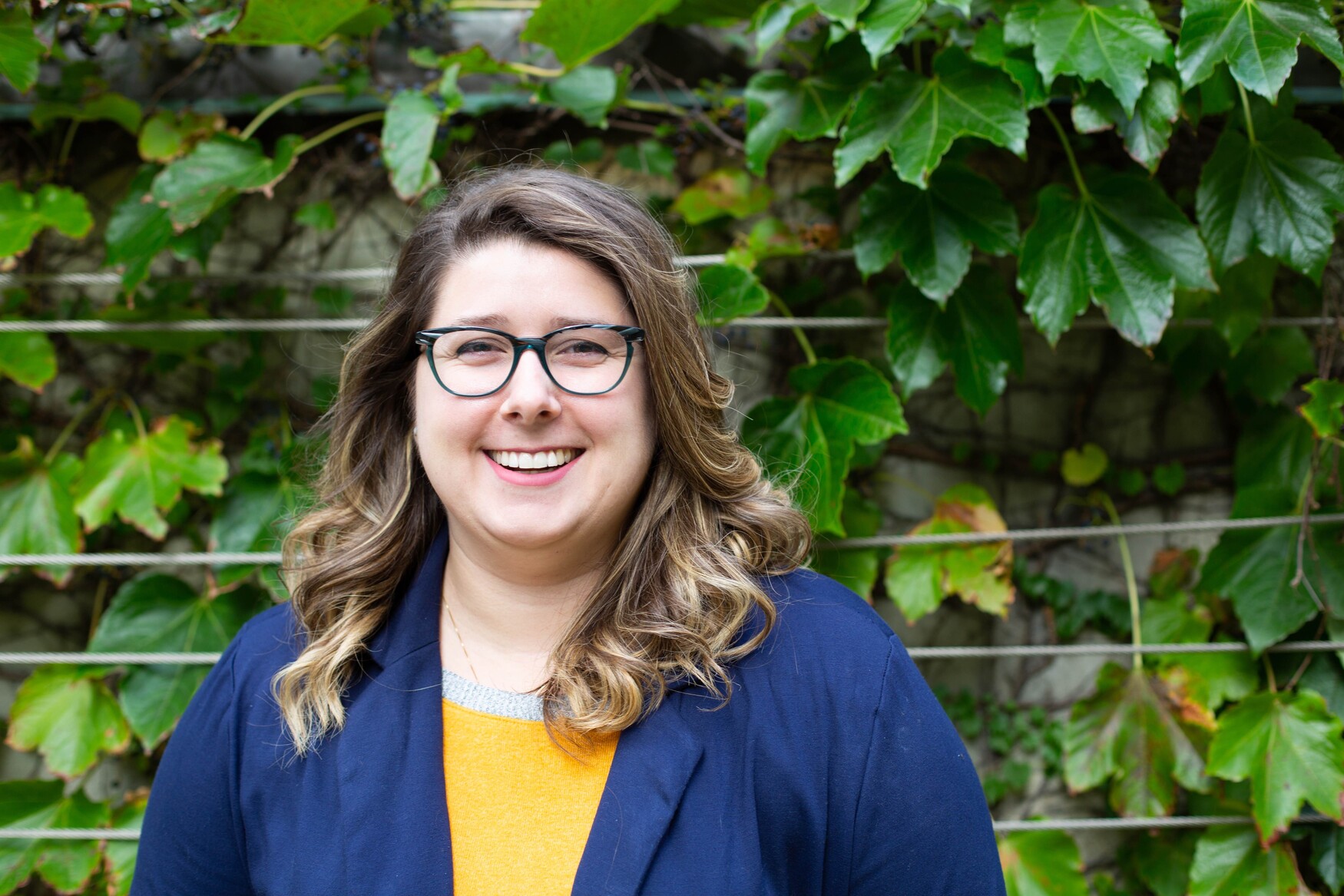 Teresa Valenzano
had just started practicing as a speech-language pathologist, but a quest for answers led her to pursue a PhD in her field. As she prepares to receive her Doctor of Philosophy degree from the Rehabilitation Sciences Institute, Valenzano talks about her research, important role models, and offers some advice to incoming students.
What got you interested in the rehabilitation sciences, and more specifically – in speech-language pathology?
As a practicing speech-language pathologist, I found myself frequently asking "why?", looking for answers to clinically-relevant questions and often finding the evidence was lacking. As I strived to inform and improve my own clinical practice, I became more and more interested in trying to answer those questions. A doctorate in the rehabilitation sciences provided me with that opportunity, allowing for collaboration between different researchers and health disciplines to tackle a current gap in knowledge. I chose to focus my doctoral research in the field of speech-language pathology based on my passion and interest in the field and the ability to inform my research through my clinical experiences.
What is your area of interest?
My research interests are constantly evolving! However, I am specifically interested in swallowing physiology in individuals with various neurological disorders, with a focus on understanding how function is impaired as a result of a neurological disorder and how this may relate to perceived quality of life.
For most individuals, food lies centrally at everything we do – grabbing a coffee with a friend to catch up, hosting a holiday dinner and having cake to celebrate your birthday. It's not something we think a lot about when we do it, but when the ability to eat safely becomes compromised, it could rock the foundation of most of our social interactions. We know that changes in neurological function can often lead to changes in swallowing safety, but how this changes depends on the type of disorder and the interaction of various different physiological systems and the effect on quality of life is specific to each individual.
My interests focus on characterizing profiles of swallowing function and impairment in various populations, with the aim to provide guidance to clinical decision-making on intervention targets and therapeutic strategies to improve function and quality of life. Tying in to the physiological aspect of swallowing, I've also started to focus on exploring the relationship between oral health and swallowing function and how this can affect various health outcomes.
What have been some of the greatest highlights during your time in the program?
Some of my greatest highlights were the opportunities to network with world-renowned clinician scientists in my field. In meeting and learning from these leaders in my field, I was encouraged to continue investigating new research questions and explore different areas. It was inspiring to meet people at various stages of expertise and experience within the field - to see that they had started in positions similar to mine and progressed so far.
Were there any mentors or role models who've helped you along the way?
I've been so fortunate to have been surrounded by strong, brilliant scientists and clinicians over the past four years. They have all greatly contributed and shaped me as a researcher, clinician and person. A few of these people are my supervisor, Dr. Catriona Steele, Dr. Kim Bradley, my lab mates, and the clinicians I worked with who continue to inspire me to learn and find answers to our many clinical questions. In addition to the wisdom and support I received from my academic network, I would not be where I am without the support and encouragement of my family – my mother, sister, and brother. Each one of them has served as a role model and mentor for different aspects of my life and academic career.
Where do you see yourself in five years?
Five years seems both so far away and so soon! I would like to see myself bridging the research and clinical worlds, both by continuing to do practice-based research while working with patients and by helping advance practice through the integration of research evidence into clinical settings. I'd also like to partake in systematically evaluating clinical practice for knowledge dissemination to improve care globally. I see myself still going in 5 different directions at once, but happy to be (hopefully!) making a difference and helping improve our current healthcare services.
What advice do you have for incoming students?
Working through any graduate program or research project can present with challenges and obstacles that can leave you feeling unmotivated or feeling like you've taken a couple of steps back. Taking the time to celebrate every step forward in the journey helps keep you motivated and looking forward – celebrate every presentation acceptance, every journal publication, every chapter written. They're all amazing achievements!
Faces of U of T Medicine introduces you to some of the interesting people studying in the Faculty of Medicine. From advising political leaders to providing care to Toronto's most vulnerable populations, our students are making an impact on communities at home and around the world.
Do you have an interesting story to share? Contact us at medicine.communications@utoronto.ca.