Faces of U of T Medicine: Marissa Joseph
Students, Education, Alumni, Faculty & Staff, Partnerships, Inclusion & Diversity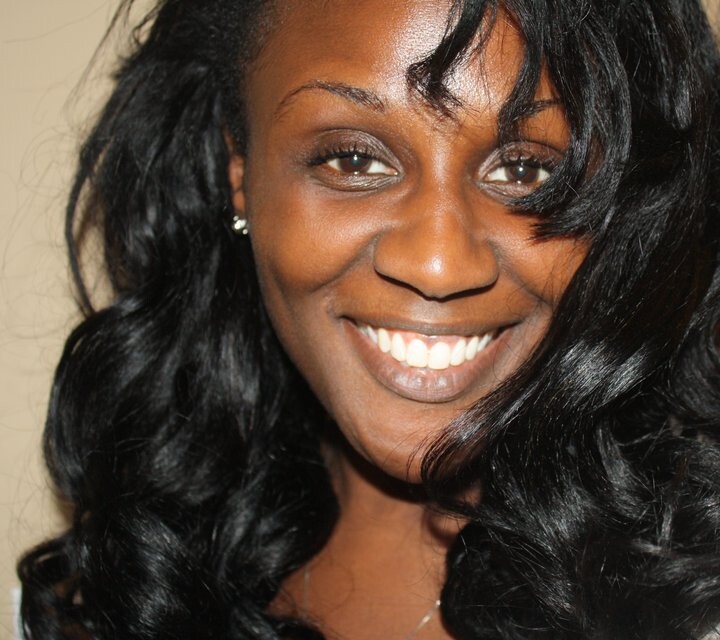 Dr. Marissa Joseph is certified in paediatrics and dermatology by the Royal College of Physicians and Surgeons — one of just a handful of doctors in Canada with that distinction. She is also a clinician teacher in U of T's Department of Medicine and the medical director of the RKS Dermatology Centre at Women's College Hospital, as well as a staff physician at The Hospital for Sick Children. She spoke to writer Jim Oldfield about her diverse practice, interest in teaching and experience as a Black physician in Canada.
Was it always your plan to double-certify?
I entered medical school at Dalhousie thinking I would be a surgeon, but by the end I wanted to be a paediatrician with a subspecialty. During an elective I worked with a fantastic paediatric dermatologist in Montreal, Dr. Brenda Moroz, and she reframed the way I saw things. She wrote me a reference letter for paediatrics residency at U of T and suggested I do paediatric dermatology. That was the first time I considered double boarding. At SickKids I worked with two physicians who had taken that path, and I really liked their practices. They were enthusiastic about patients, and about understanding disease processes and the changes they could effect. After three years of paediatrics residency, the Royal College gave me two years of credit toward a five-year residency in dermatology, so it took me an additional three years to sub-specialize.
How has that extra training been useful?
It can allow for a particular perspective on complex cases. A large part of my referral base is from other dermatologists, and my training sometimes helps provide insight into their unusual cases. I can identify complex genetic syndromes such ichythyoses or ectodermal dysplasias, for example. And there are nuances in the management of conditions in children and adolescents, such as growth and developmental issues, which may not be inherent for physicians without a background in paediatrics.
How much of your practice is paediatric?
It's about 60 per cent paediatric, 40 per cent adult. I see a lot of adults over 65, many of whom are dealing with skin cancers. There are many parallels between the interaction with these patients and treating children with parents — lots of explanation of disease, many of the same complexities in dealing with family members, and an importance in understanding family dynamics. Both of these populations can ultimately be vulnerable.
Do you have much time for teaching and research?
I do a lot of teaching. We're lucky in dermatology at U of T because we get many opportunities to teach undergraduate medical students. We just finished a week of teaching for second-year students. In addition to bedside teaching, I'm involved in curriculum development, and lecturing in-person to large and small groups and with online modules. I have a master's degree in community health (health practitioner education stream), and it has been rewarding to apply the learning from that program in my teaching. As for research, our division of dermatology at Women's College Hospital specializes in inflammatory skin disorders and I am pursuing research in this area, with hidradenitis suppurativa, psoriasis, vitiligo and atopic dermatitis (eczema) being exciting areas of research.
You're a founding member of the Black Physicians' Association of Ontario. How did you get involved with that organization?
Dr. Placide Rubabaza, who is still the association's president, sent out feelers to gage interest in starting the group about a decade ago. I was really interested because while black physicians are numerous, we are very spread out, so it's nice to be able to connect as a community. We have unique experiences in the workplace, and certainly common themes in our backgrounds. The BPAO also serves a mentoring role, helping to increase the presence of minority students in medicine, science and technology. I was fortunate to have good role models growing up, my father is a radiation oncologist and other members of my family were physicians as well. I am Nigerian Canadian, from Nova Scotia, where similarly there is a need to increase the visibility of minorities in medicine. But it's not always easy for young black students to see medicine as a career path. They need strong examples, and the BPAO has helped serve that objective well.
How far have we come in creating workplaces free of discrimination for Black physicians in Canada?
There's no question we've come a long way. People are open to talking about issues of race, minorities may feel more empowered in the workplace. But we still have a long way to go. Layers of discrimination still exist. Sometimes the issues stem from staff behavior, but they can also involve patients. We still hear discriminatory comments, and there should be someone willing to speak up and say, 'That's not right.' So it's important for institutions to take a strong stand. Recently in our clinic at Women's College Hospital, a patient requested to be seen only by a white doctor. Myself and another doctor of South Asian descent were the only physicians on staff. Subsequently, our hospital came down with policy and signage to support staff in these situations — in part because we called out the powers that be and affected that change, which was a step in right direction.
Are we doing enough to ensure equity in care for Black patients?
This is a huge topic, with many complexities that need to be explored. In dermatology, skin of colour is not the same as fairer skin in many ways — the biochemistry, biology and diseases that affect it are different. This can create diagnostic challenges if we don't study and learn the differences in presentation of disease. You can have a misdiagnosis, delays in treatment, or lose nuances in the treatment approach. A good example is the inherited scalp condition Central Centrifugal Cicatricial Alopecia, which primarily affects black women and is also related to cultural hair care practices. Women historically were misdiagnosed with female pattern baldness, when in fact this is a progressive form of scarring hair loss leading to disfigurement and profound distress for patients. Thankfully, dermatologists are increasingly aware of this condition, which has led to improved diagnosis and treatments. There is a Skin Spectrum Summit annually in Canada that deals with some of these issues, and it is well-attended. There is an annual BPAO meeting that focuses on a multitude of issues affecting the black diaspora. And last year I gave a talk at the Atlantic Dermatology Conference on paediatric skin of colour, with attendees from all over the eastern seaboard; I'll give a similar talk this fall. So we're trying to increase awareness of this issue, and these initiatives are important, in dermatology and other specialties.
Faces of U of T Medicine introduces you to some of the interesting people studying in the Faculty of Medicine. From advising political leaders to providing care to Toronto's most vulnerable populations, members of our community are having an impact at home and around the world.
Do you have an interesting story to share? Contact us at medicine.communications@utoronto.ca.