Faces of U of T Medicine: Isaac Odame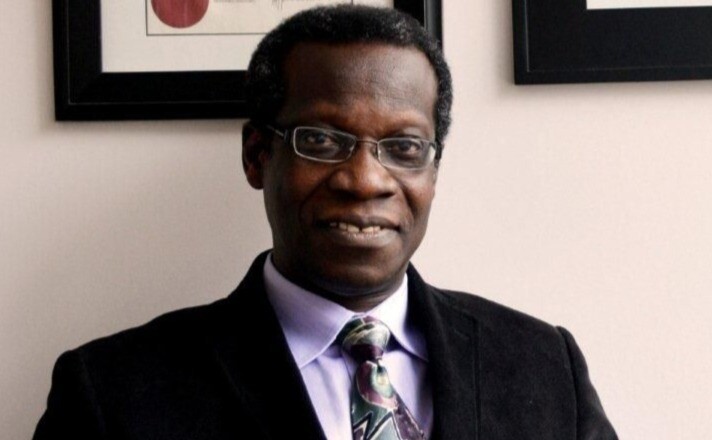 Isaac Odame
has spent much of his career researching and advocating for better care for people with sickle cell disease. While the disease raises substantial issues, from addressing the burden of care in low-income countries to combatting the healthcare gaps in Canada, Odame views a lack of understanding and awareness of the disease as one of the biggest barriers to overcome.
Sickle cell disease is an inheritable blood disorder that predominantly affects people from where malaria is endemic, such as in Africa, as well as in India, the Mediterranean and the Middle East. It is characterized by anemia, infections and episodes of severe pain. It can lead to organ damage, stroke, kidney failure and the death of bone tissue.
Originally from Ghana in West Africa, Odame is one of the founders of the Global Sickle Cell Disease Network based at The Hospital for Sick Children (SickKids) in Toronto. Shortly after he arrived in Canada in 2000, he also played a leading role in the implementation of a newborn screening program for all babies born in Ontario to be tested for sickle cell disease. Early detection and treatment, he says, can make a big difference.
"Now babies born with this disease will be diagnosed before parents see any sign of illness, and that has dramatically changed how we manage sickle cell disease," Odame says.
Odame is a professor of hematology at the University of Toronto and the Hematology Division Director in the Department of Medicine. He is also a staff physician and Medical Director of the Global Sickle Cell Disease Network at the Centre for Global Child Health at SickKids. As U of T wraps up Black History Month celebrations, writer Brianne Tulk spoke to Odame about his work in sickle cell disease, and what more can be done to promote equity and diversity in the Department of Medicine and beyond.
What led you to focusing your work on sickle cell disease?
I started my training in Ghana, went to the UK to further my training in pediatrics, and then trained as a hemopathologist. It occurred to me that an area of high need is sickle cell disease.
Progress in finding effective treatments has been very slow, and the reason why is because it doesn't predominantly affect people in countries with resources to develop drugs and to do research. It's been hidden for a long time, but we've reached a new era where a lot of drug development agencies and academic departments are seeing that this is an unmet need. In many ways, the historically slow pace of finding effective treatments for sickle cell disease is an injustice that is now beginning to be addressed. The Global Sickle Cell Disease Network is strongly advocating that clinical trials to test these new drugs are actually done and are involving patients in low-income countries. I see sickle cell disease not just as a professional career endeavour, but also a way to address injustice.
What more can we be doing to improving sickle cell disease care?
Even in Canada, the troubling thing is that care for sickle cell disease is variable. It can range from very bad to excellent. That isn't the case if you have asthma or diabetes, because knowledge around these diseases is better shared and better understood. Unfortunately, this is not the case with sickle cell disease. We need to develop protocols and knowledge translation efforts so if you go to the emergency room because you're having a sickle cell crisis, or you go to see a doctor, they don't say they know nothing about this disease. They should know where they can access information and be able to provide care.
In lower income countries, one of the major challenges is that they don't even have ways of easily detecting or diagnosing sickle cell disease. We're working to develop simpler and cheaper tools that can be used in rural settings.
Sickle cell disease typically affects people of African descent and is often thought of as a "Black" disease. What happens when a disease is racialized?
First of all, the science behind this claim is inaccurate. The reason why people of African descent are susceptible to this mutation is because Africa is a malaria endemic area. It also occurs in India, parts of southern Italy, Sicily, Cyprus, Saudi Arabia, Kuwait and the Arabian Peninsula. You see sickle cell disease largely in the malaria belt. This is because with one mutation of the gene that causes sickle cell, you are protected against severe malaria.
But nevertheless, predominantly people of African descent are affected. In Canada, many of the people with sickle cell disease tend to be people who are new immigrants or refugees who might be in lower socioeconomic categories and are often less able to advocate for themselves. Sometimes families don't even know their own rights and what they should be getting in their children's care. This whole cycle, this combination of factors, actually becomes a barrier to delivering adequate care. This is a life-threatening disease. When you are working in sickle cell disease, you need to be a strong advocate to support the families and ensure there is equitable access to care when they need it.
Is there a stigma to sickle cell disease that affects the quality of care patients receive?
One of the hallmarks of the disease is acute, excruciating pain. Sickle cell pain has been described as similar or worse than terminal cancer pain and worse than pain associated with child birth, yet many patients who go to the emergency department have to wait hours on end before they get pain killers. Because sometimes there's a misunderstanding that they're making it up; that they're seeking opioids. These are the barriers that we need to overcome. A team of us have developed a clinical handbook that the Ontario Ministry of Health and Long-Term Care endorses. The methods and resources for treating sickle cell disease are not sophisticated. It's just that because of these barriers, patients are not adequately receiving care. If a child's cancer was mismanaged, you would see it on the front pages of the newspaper. You might not see that with sickle cell disease.
I'll tell you an anecdote: as we were preparing the clinical handbook, one woman with sickle cell disease told us that when she gets intense pain and she needs to go to the emergency room, she puts on makeup. This is so when she appears in the hospital, they will look at her with some respect. Can you imagine you are in pain, and rather than going to seek help, you have to make sure your hair is done and you're wearing nice clothes? The patient is trying very hard to make sure she can bridge some of the barriers to care, so when she says she's in pain, she will be believed and better attention will be paid to her. There are barriers and we're trying hard to bridge these gaps.
As a leader in the Department of Medicine, how do you see your role in promoting equity and diversity?
It's a big deal. The first barrier we need to overcome is making people comfortable to accept that whether we know it or not, we are all intrinsically biased. It's not an accusation of people being bad, it's just that we've formed all of these biases in the formative years in our lives. When we can address that, we can then consciously unwind these biases. We need to make people comfortable with the conversation that there is a need for better equity based in gender, ethnicity and colour. Diversity within our environment and within our professional group as physicians only makes us better.
There is strong evidence that when students are trained in a diverse environment, it engenders better knowledge translation and better understanding of the society they're in. Whatever we do, it should reflect the society we live in. I'm very supportive of the diversity initiatives that has been led by the Department of Medicine, and also across University of Toronto and the broader Faculty of Medicine.
How far have we come in creating workplaces free of discrimination for Black physicians in Canada?
We're making progress. The Faculty of Medicine has established the first-in-Canada process for looking at ways to encourage more entries to medical school from people of African descent. It's a positive initiative and will make the medical profession more diverse. I've spoken at meetings for the Black Medical Student's Association and the Black Physicians' Association of Ontario, and I've mentored people of African descent to encourage them that they can have a successful career in medicine. I'm hopeful that people will look at my role and my leadership and see that it's possible to break barriers and become a model for others to follow. We're making progress, but in order to double the pace we need to be doing it more consciously. That's why the establishment of the process of increasing diversity of our intake into medical school is a great initiative. I'm hoping that other medical schools in Canada will take a similar approach. Diversity within our communities is only going to increase, and that's a fact that should spur us on to promote more diversity within the medical profession.
Faces of U of T Medicine introduces you to some of the interesting people studying in the Faculty of Medicine. From advising political leaders to providing care to Toronto's most vulnerable populations, members of our community are having an impact at home and around the world.
Do you have an interesting story to share? Contact us at medicine.communications@utoronto.ca.
Dr.