Faces of U of T Medicine: The Black Medical Student Association
Alumni, Education, Faculty & Staff, Inclusion & Diversity, Students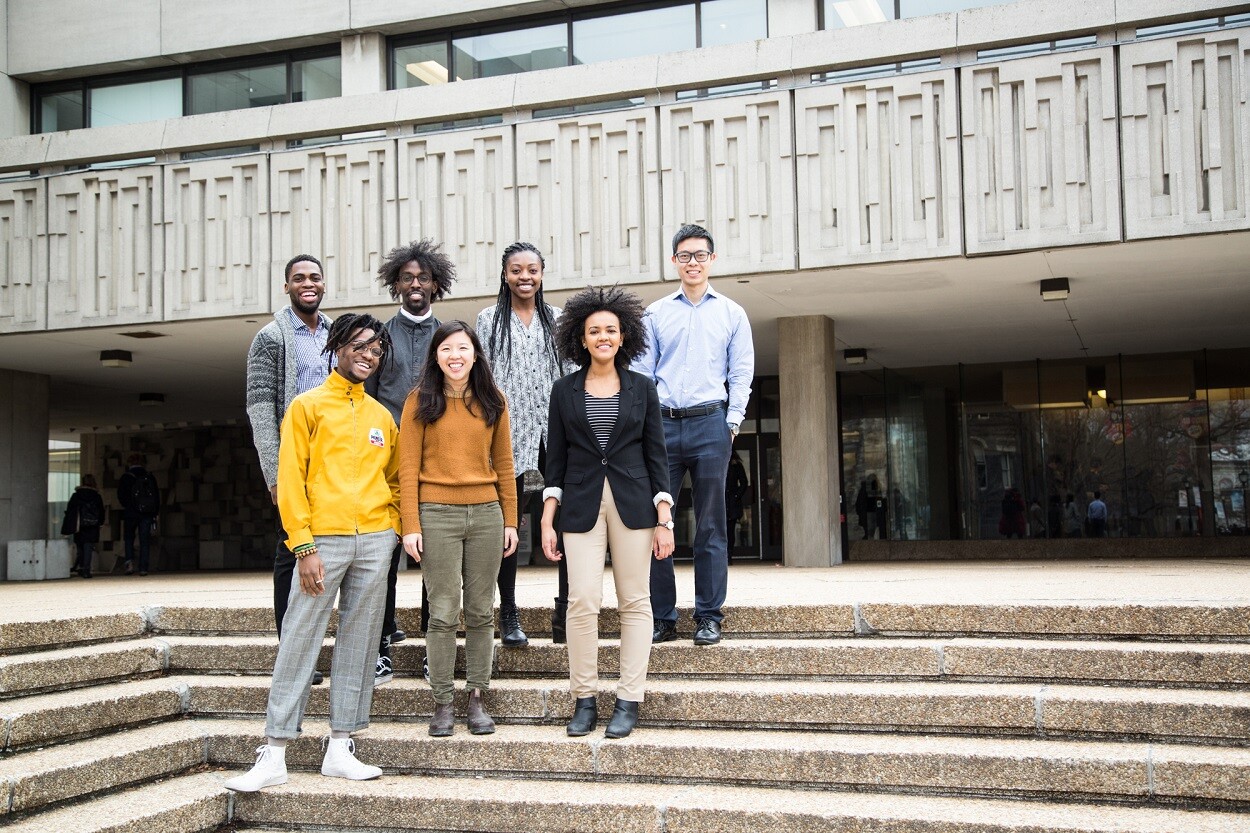 The Black Medical Student Association (BMSA) was formed by Dr. Sean Wharton in 1999. For the past 17 years, the group has been run by pre-clerkship medical students. Writer Julia Soudat spoke with the BMSA's co-president, Rahel Zewude, to find out more about the group and the activities they're involved in.
What is the Black Medical Student Association and what does the group do?
Our primary mission is to support and encourage students from communities that are underrepresented in medicine, primarily students from African and Caribbean backgrounds. We work to assist these students to become successful medical school applicants through outreach events, resource dissemination, mentorship and community building. We attend events organized by high schools and undergraduate student associations, where our members share stories of their journeys with the audience to motivate and inspire students.
What are some activities the BMSA has been involved in?
Last semester, the BMSA hosted our annual Medical School 101 event. The event included a comprehensive presentation about medical school applications as well as a Q & A panel with medical students and admissions officers from the Faculty of Medicine. We also had a keynote speaker, Dr. Renée Beach, who spoke about her journey to medical school and beyond. 
In previous years, we've assisted with reviewing medical school applications and essays, and preparing students for their interviews. In 2016, we launched an initiative called Summer Application Support Initiative (SASI) in partnership with Communities of Support (undergraduate student associations across Ontario). We have enrolled 97 undergraduate and graduate students into SASI, and matched each one of them with medical student mentors who have provided application support over summer 2016. As these students keep receiving interview invites, we will continue to support them in preparing for their medical school interviews. 
What's in the works for the BMSA in the near future? 
Recognizing the gaps in our MD curriculum in regards to Black health topics, we've decided to work towards increasing medical students' awareness of the health care needs of the Black community in the GTA. To kickstart this, we launched a lunch-hour speaker series that focuses on Black health and aims to fill in the gaps.
This coming March, we will be hosting our annual Career Speed Mentoring evening where undergraduate students will interact with physicians and other allied health care professionals and learn about the various health care fields.
What are some of the most rewarding aspects of being a part of BMSA?
It's very rewarding to get to speak with so many young students, to hear their stories and to see how hard they're working to achieve their aspirations. It's been great to encourage students who are set on pursuing medicine or other health care professions, but also to inspire those who weren't previously thinking about careers in health care to consider them.
It has also been very gratifying to work with students who are applying to medical schools and support them through the whole experience. We celebrate the fact that we have been able to play a role in their journey to medicine and we take a lot of pride in their success.
Getting to work with an outstanding team of medical students has been a wonderful experience. Dedicated former BMSA members have laid the groundwork and allowed us to keep building on the outreach and mentorship work they have done.
Last but not least, it has been great to have the support of strong faculty and community partners and this support has been crucial to the success of the work we are doing.
To learn more about the Black Medical Student Association and how you can get involved, please visit their website and Facebook page.
Faces of U of T Medicine introduces you to some of the interesting people studying in and working with the Faculty of Medicine. From advising political leaders to providing care to Toronto's most vulnerable populations, our students and partners are impacting communities at home and around the world. Do you have an interesting story to share? Send us an email at medicine.communications@utoronto.ca.